These cheesy tasting savoury vegan scones are halfway between a classic British 'scone' and an American 'biscuit'. They are delicious served warm and smothered in dairy-free butter or dipped in gravy. Alternatively, you could enjoy them with your favourite vegan cheese and chutney.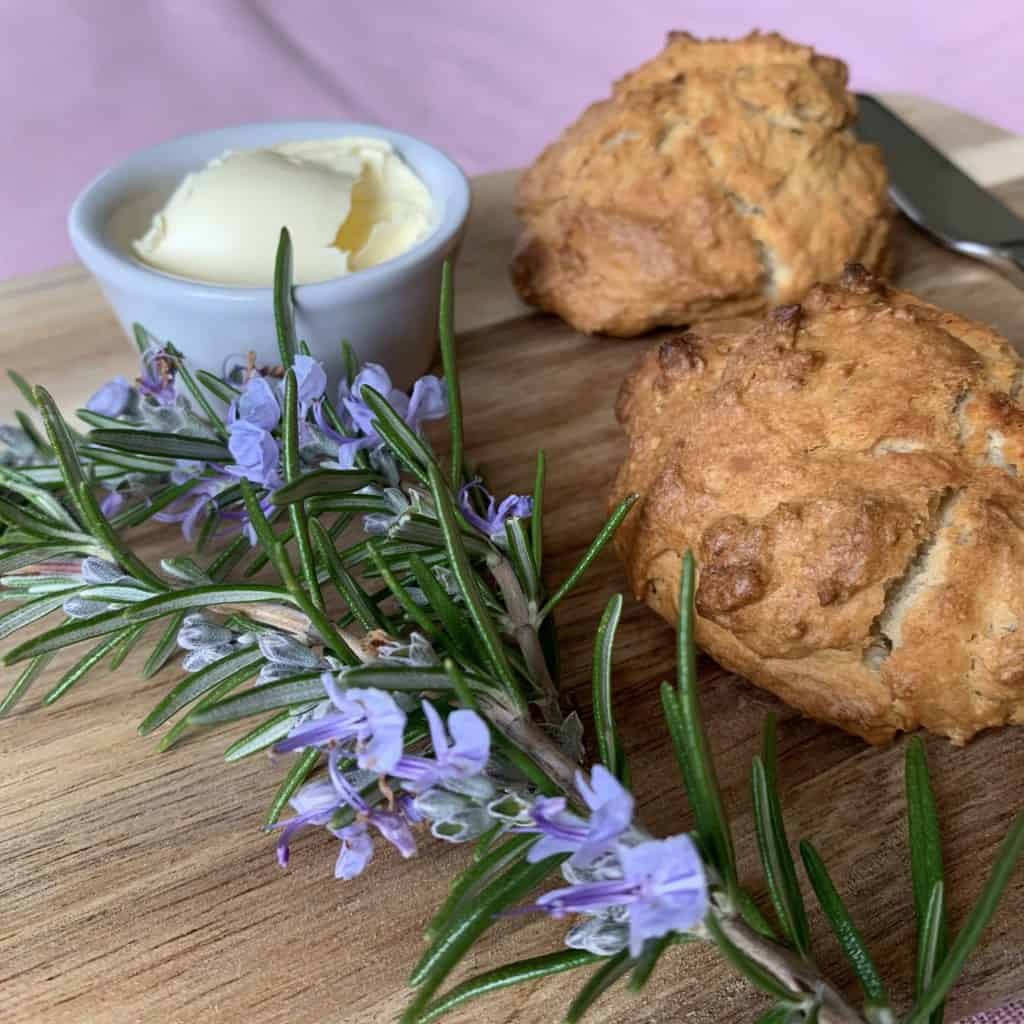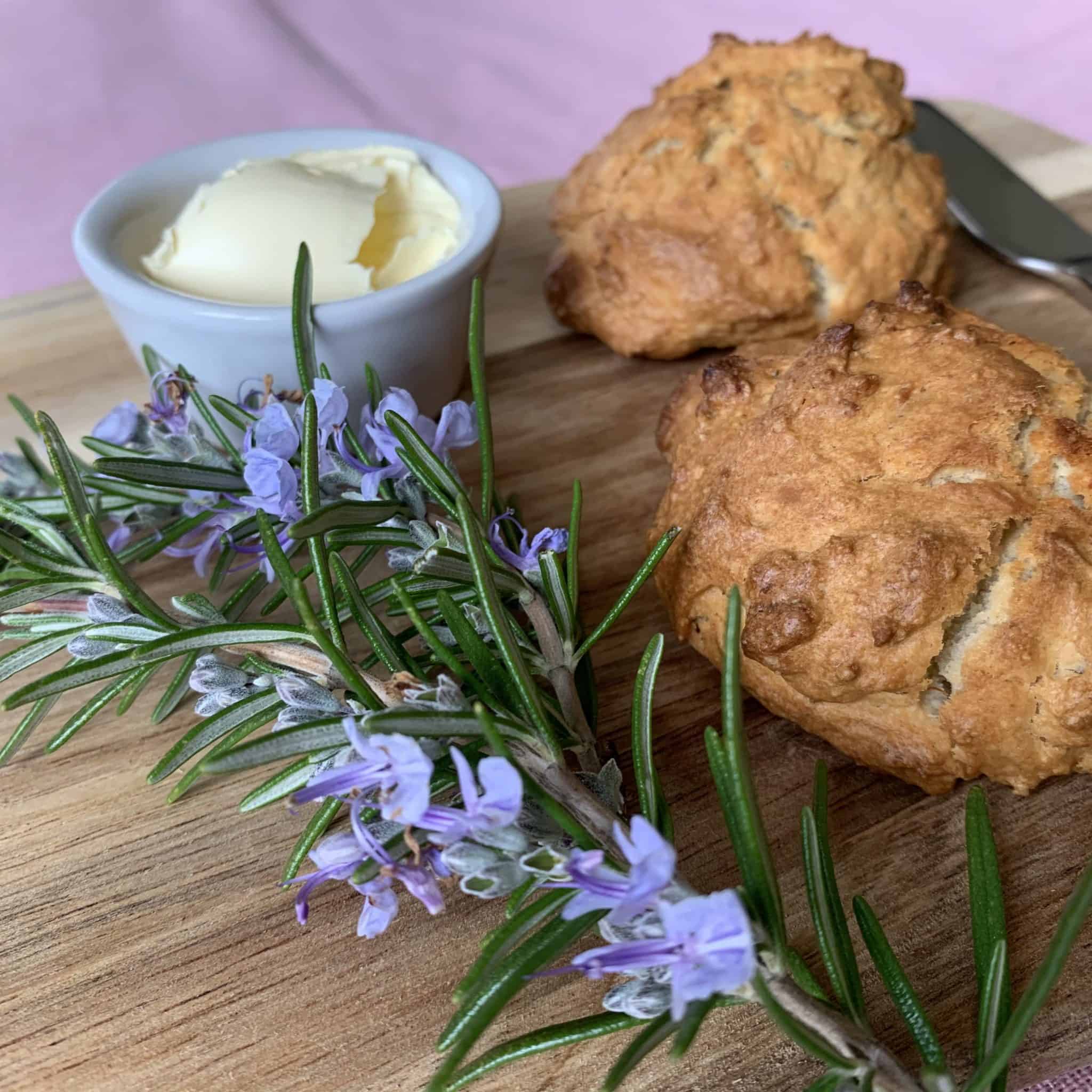 I was inspired to make this recipe because I have a large rosemary bush in my garden and I couldn't resist cooking with the tiny, delicate flowers that blossom every spring.
Jump to Recipe
Edible Rosemary Flowers
Rosemary flowers are indeed edible, with a gentler version of the same flavour as the leaves themselves. You can see these dainty botanicals blooming in March and April. Fortunately, you can still make this recipe even if it's not springtime by using the rosemary leaves alone. It's a fabulous plant to grow in your garden as it's very hardy and low-maintenance.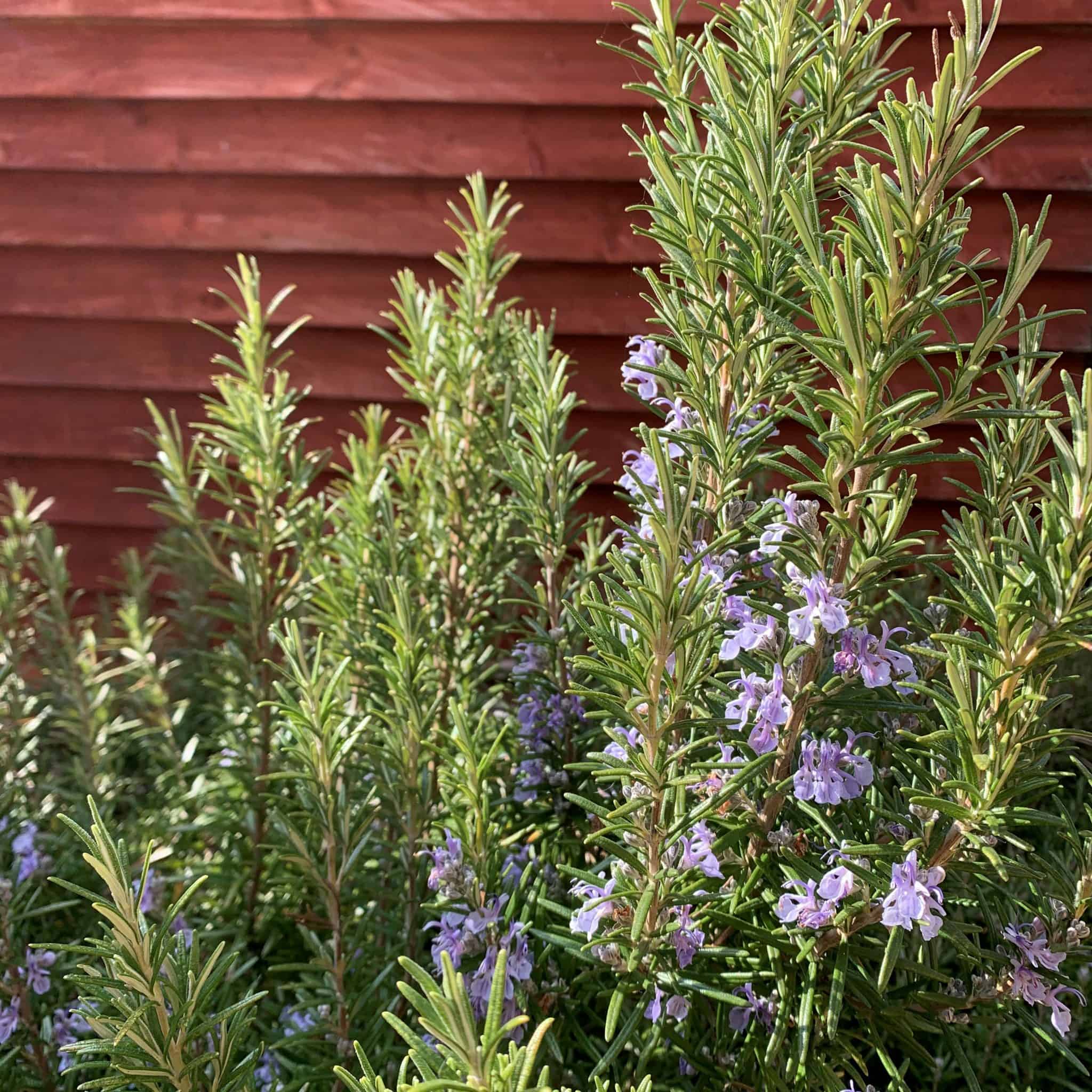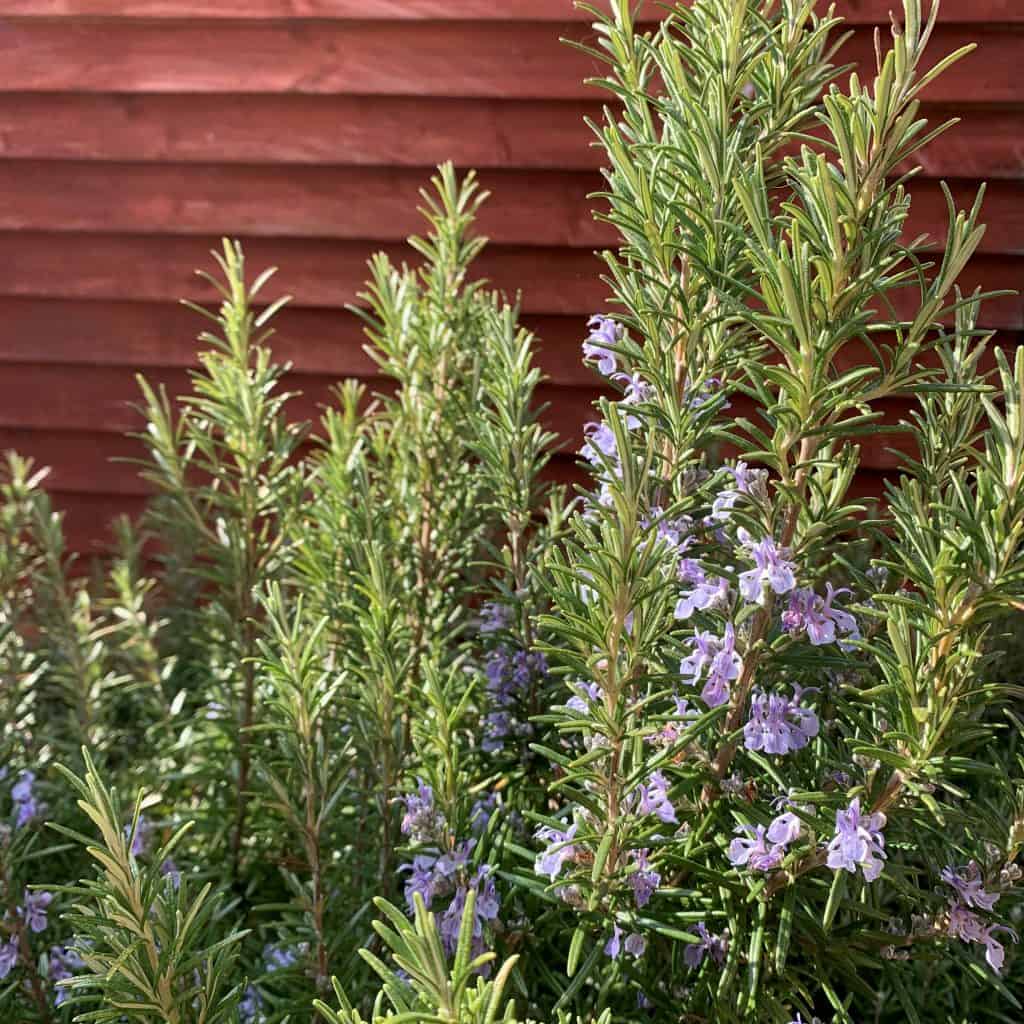 Getting That 'Cheesy' Flavour
Replicating cheesy dishes without dairy can be tricky. Dairy-free and vegan cheese alternatives don't quite have the same texture as the cow's milk version, and don't act the same when cooked. However, you can get a cheesy flavour using a food supplement called Nutritional Yeast. It comes in flakes which look a bit like fish food. Thankfully it tastes better than it looks! It does have a distinctive flavour and so you may prefer to add a little more or a little to the recipe, depending on your preference.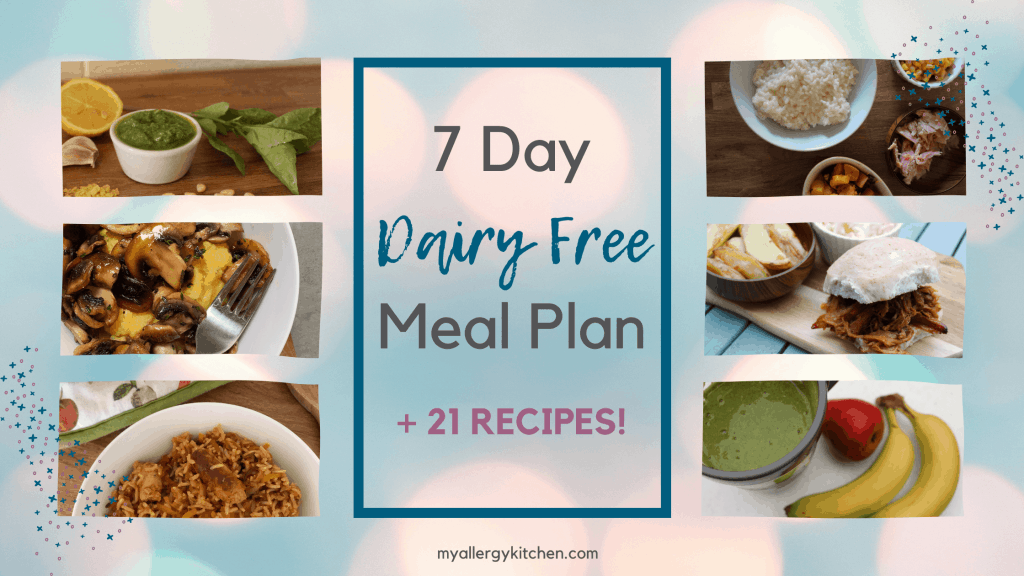 Scones vs Biscuits
In the UK, scones are baked goods, usually made from wheat, with baking powder as the raising agent, and baked on trays in the oven. They are usually sweet but can also be savoury with cheese added. They are often served as part of a 'cream tea' with clotted cream and jam.
In the USA, biscuits are small baked goods, with a firm crust and crumbly inside, and with baking powder or baking soda as the raising agent. They are almost always savoury and served as part of a meal.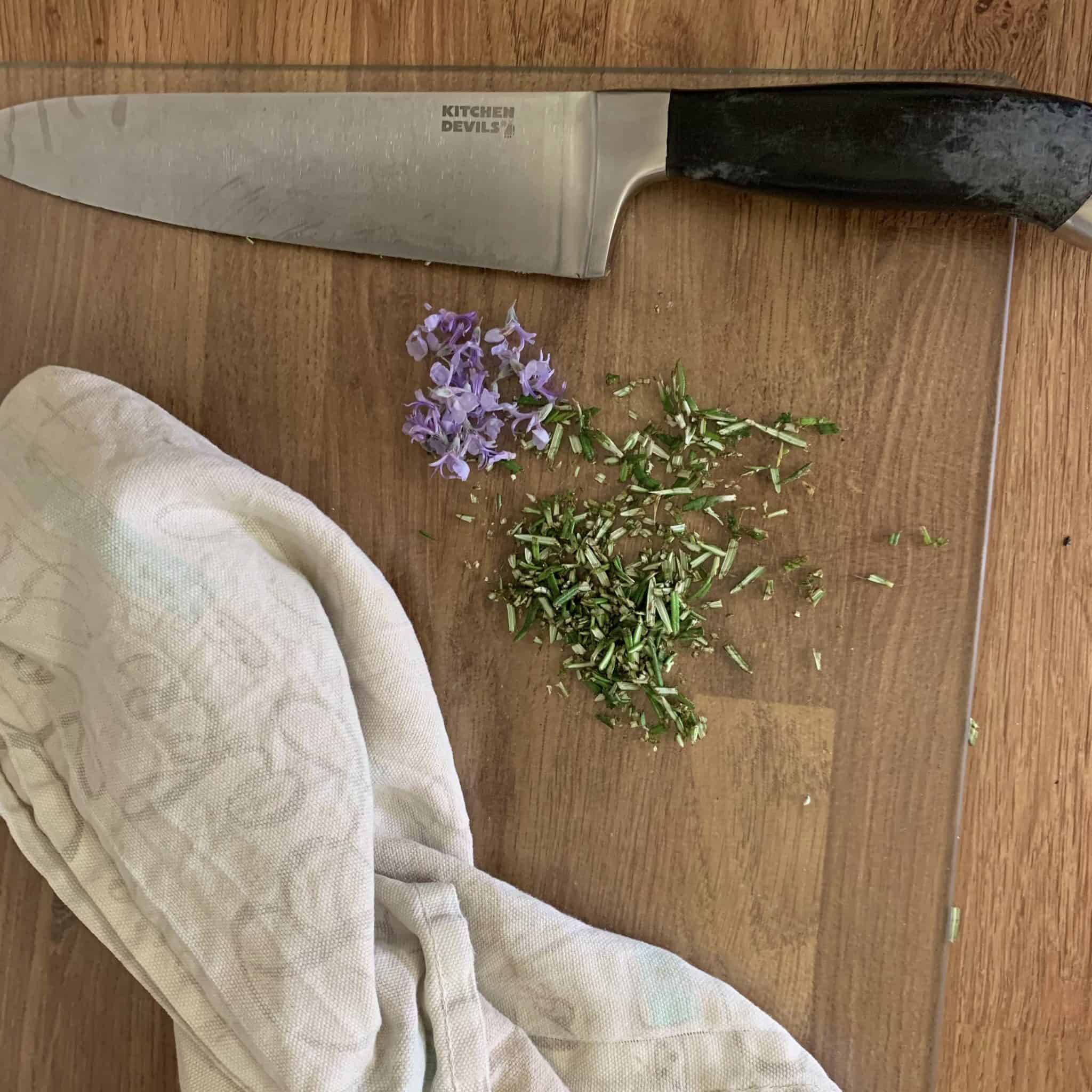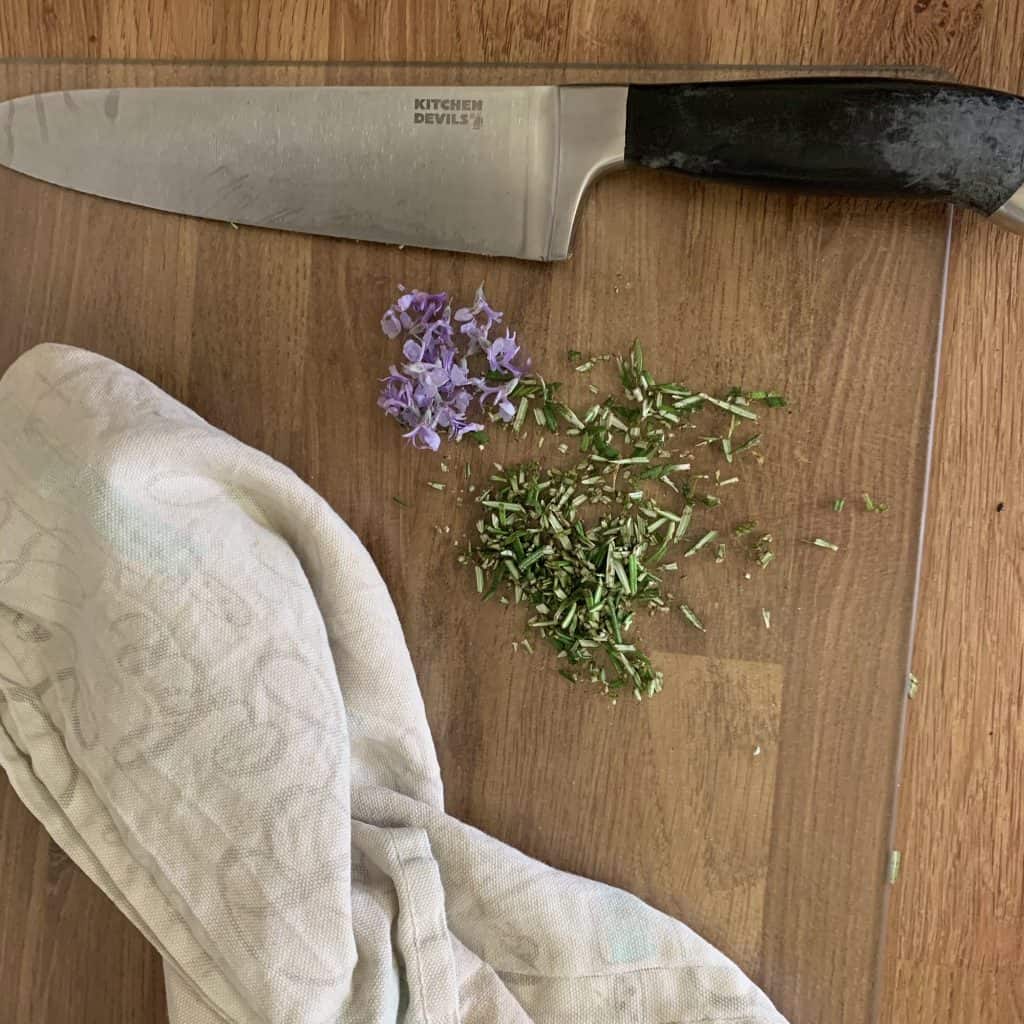 In the UK we use the word biscuit to refer to what Americans would call cookies (although to a Brit, a cookie is one particular type of biscuit). And apparently Americans would call a sweet scone a shortbread. But in the UK shortbread is a type of biscuit (cookie). Confused? You're not alone!
This recipe is not quite a traditional scone, because it is not rolled out and cut with a round cutter. Instead, it makes a loose dough that is dropped onto the baking tray - so they are more like biscuits. Although you definitely can't call them drop scones because apparently that is the same as a scotch pancake...!
More Vegan Recipes
Allergens
The only allergen used in this recipe for savoury vegan scones is wheat. It is dairy free by ingredients and suitable for vegetarians and vegans. Please always remember to check packaging labels to ensure ingredients are suitable for your own individual needs.
For a gluten- and wheat-free version, try using gluten-free plain flour, make sure your baking powder is gluten free, and add 1 teaspoon xanthan gum. I haven't tried this out yet as we are no longer gluten free, so if you give it a go, let me know how you get on!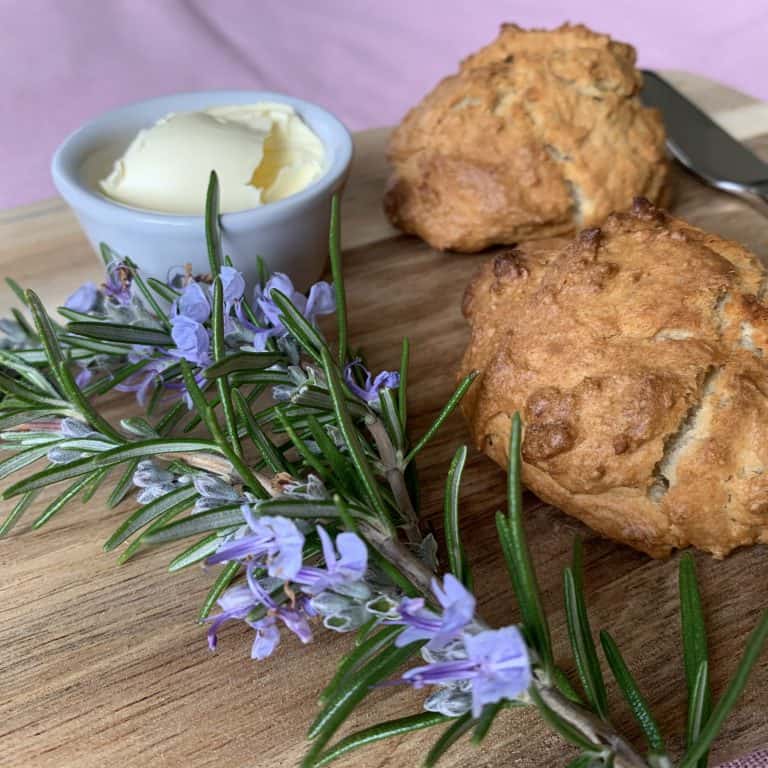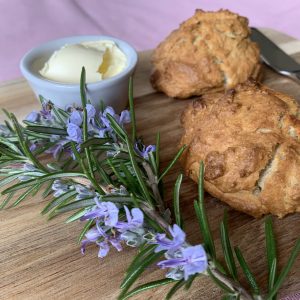 Savoury Vegan Scones with Rosemary Flowers
Ingredients
2

cups

plain flour

1

tablespoon

baking powder

1

teaspoon

salt

1

teaspoon

caster sugar

1

tablespoon

rosemary flowers & chopped leaves

2

tablespoon

nutritional yeast

½

cup

cold, unsalted hard dairy free margarine or butter alternative

¾

cup

dairy free milk
Instructions
Preheat the oven to 220C/200C fan/Gas Mark 7. Line a baking tray with greaseproof paper.

Add all the dry ingredients to a large bowl and whisk together to combine.

Add the cubed butter. Rub in the cubes with your fingertips until the mixture resembles breadcrumbs.

Add the milk and stir to make a loose dough.

Use two tablespoons to drop the mixture onto the baking tray, making 8 even scones.

Bake in the oven for around 20 minutes, until golden brown.

Serve warm with vegan butter, with a savoury meal, or dipped in gravy. Alternatively, try with vegan cheese and chutney.