Pulled pork is certainly a crowd-pleaser, great for sharing with friends and family. My slow-cooker pulled pork is very low maintenance. Prep the meal in the morning, switch on the slow cooker, and enjoy the mouth-watering aromas floating around your kitchen while you get on with the rest of your day!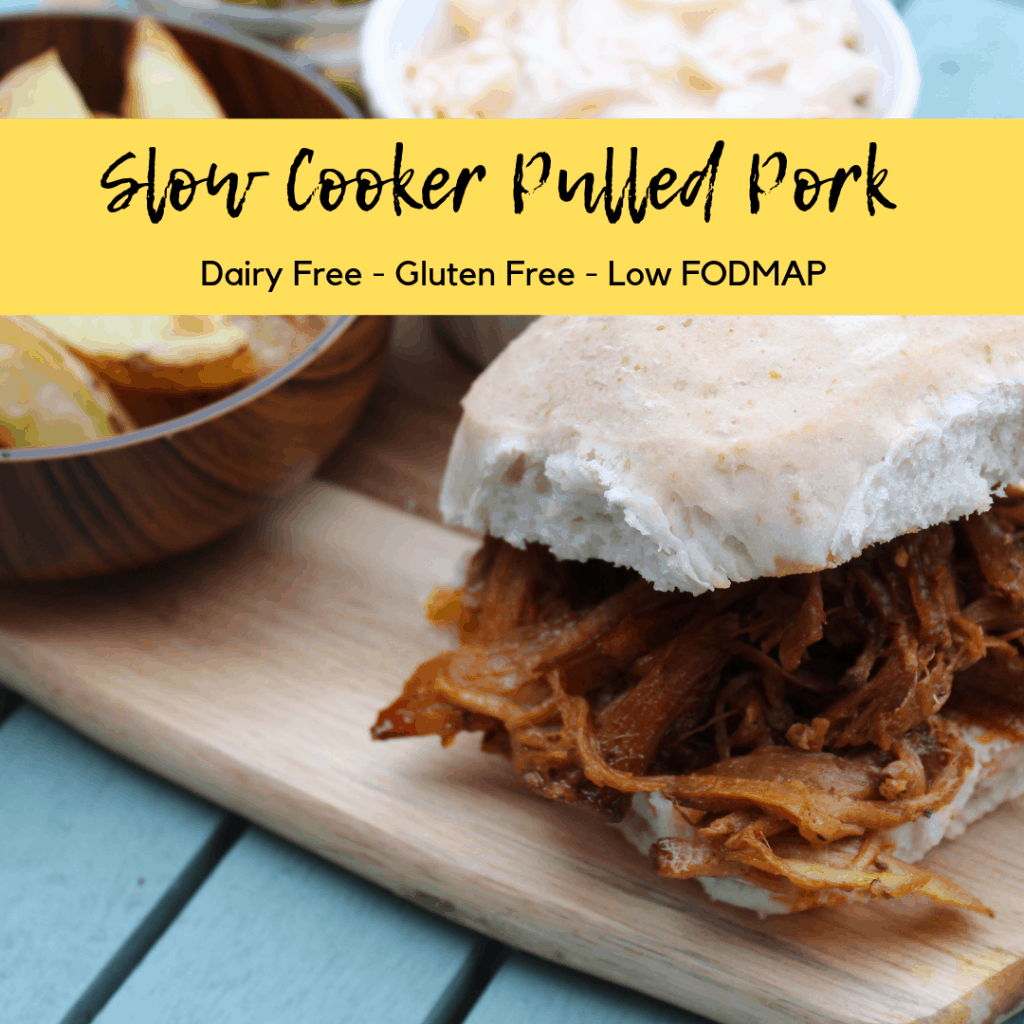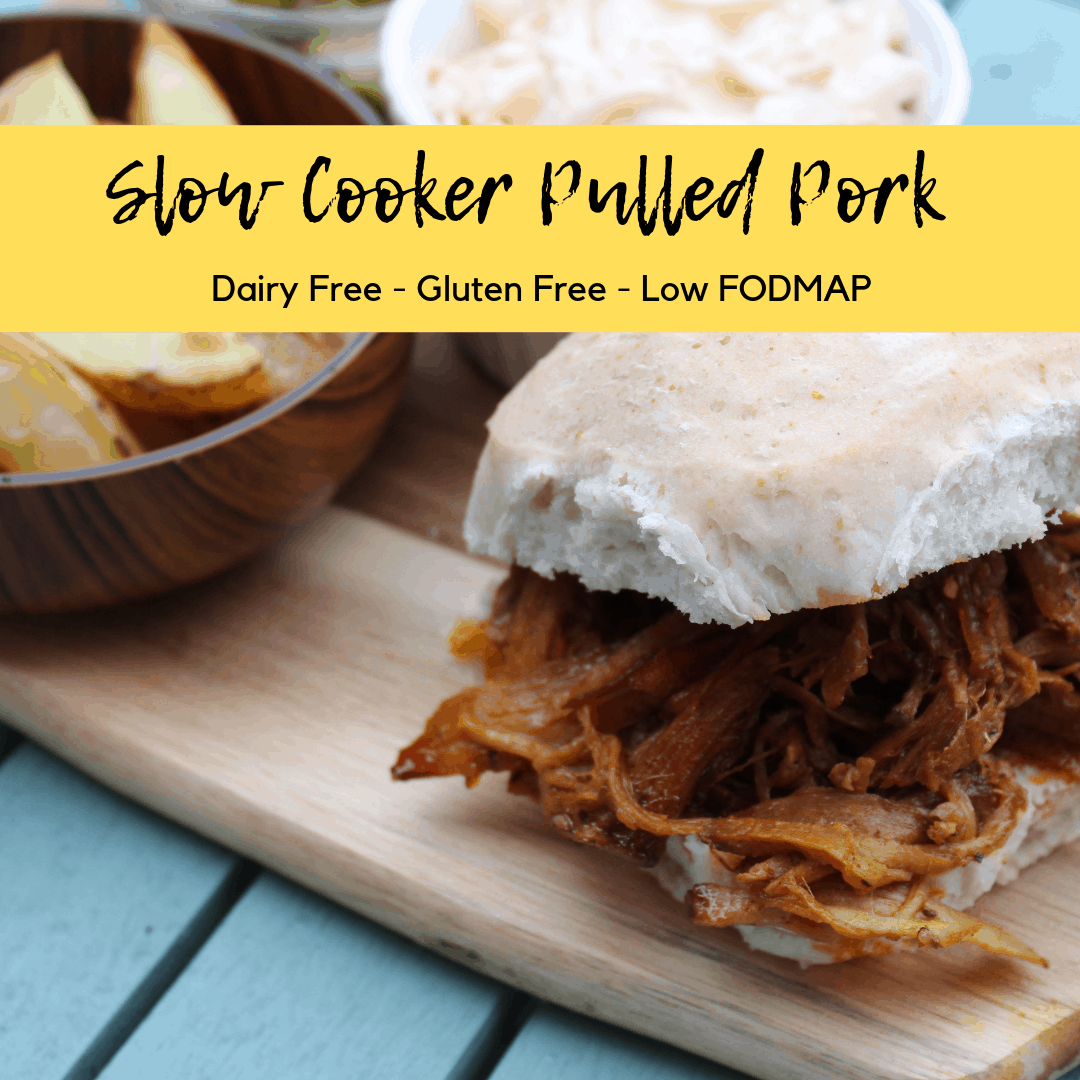 Pulled pork comes from from the Southern United States. It was originally made by smoking pork over a fire for a long period of time. Nowadays people usually cook it on a barbecue, in an oven, or alternatively, in a slow cooker.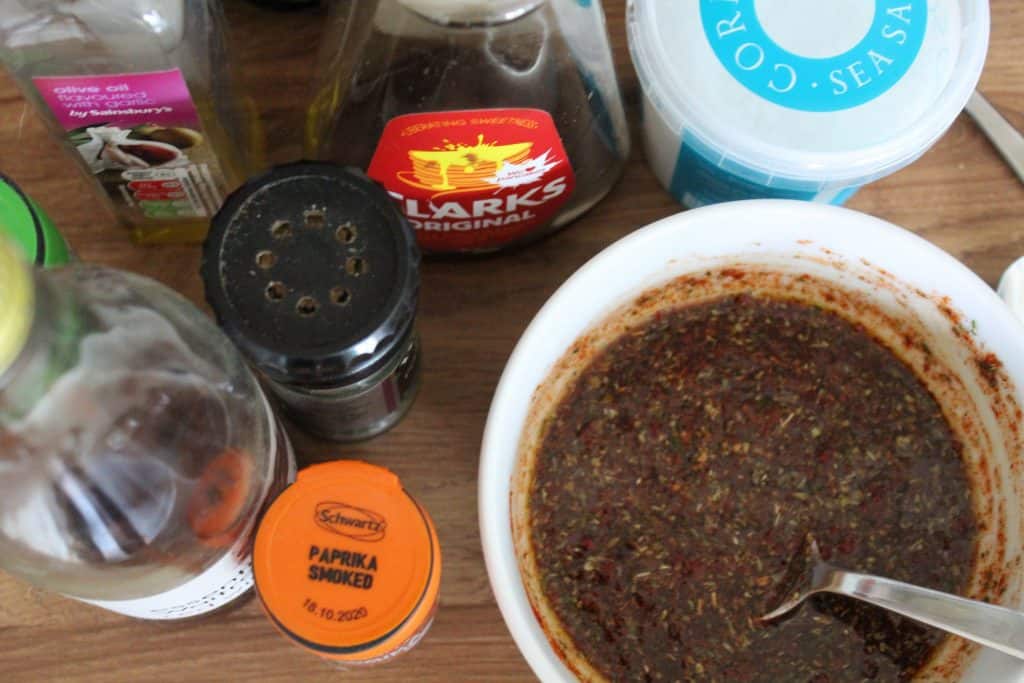 This slow cooker pulled pork is low FODMAP with no onions or honey, and garlic-infused olive oil instead of whole garlic. It's also free from gluten, dairy and all of the top 14 common EU allergens. So if you're cooking for a crowd, this should suit most dietary needs. (Vegans, don't despair, I have a pulled jackfruit recipe heading to the blog very soon!)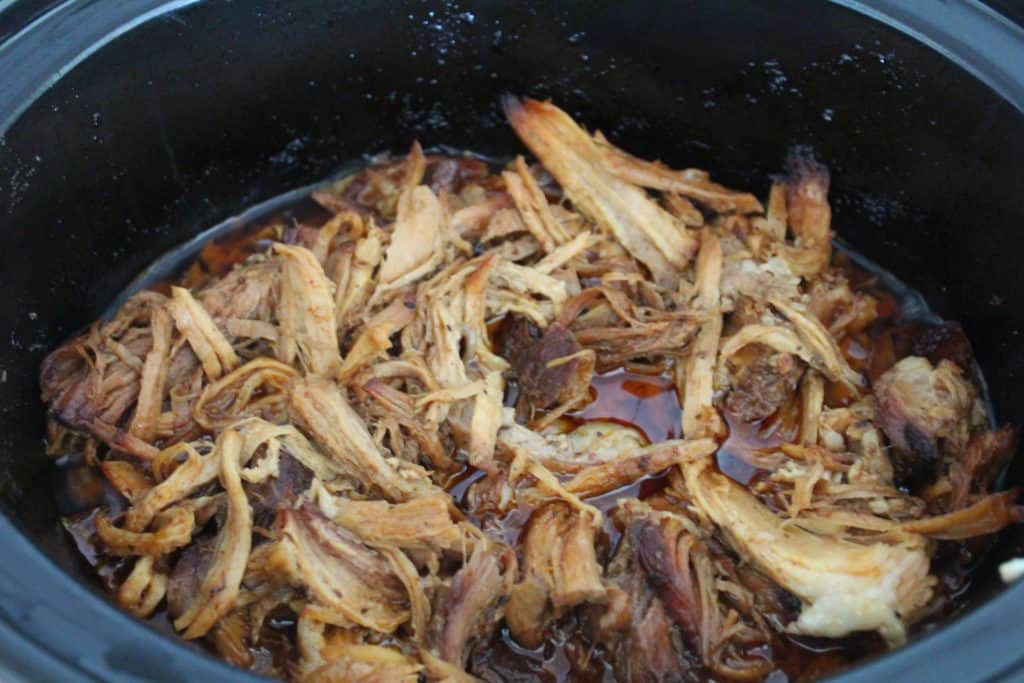 Cooking your pulled pork slowly and gently in a slow cooker makes it meltingly soft and tender. When you come to shred the meat, it should just fall apart easily. The slow cooker stops the meat from drying out, so it is moist and delicious.
>>> Like this? Check out my other Low FODMAP recipes! <<<
Serve with (gluten free) bread rolls. Add potato wedges and salad for a more complete meal. You might also like to whip up a low FODMAP coleslaw - creamy, cool coleslaw perfectly complements the smoky, sweet pulled pork. You can even throw in some sour, sharp gherkins too!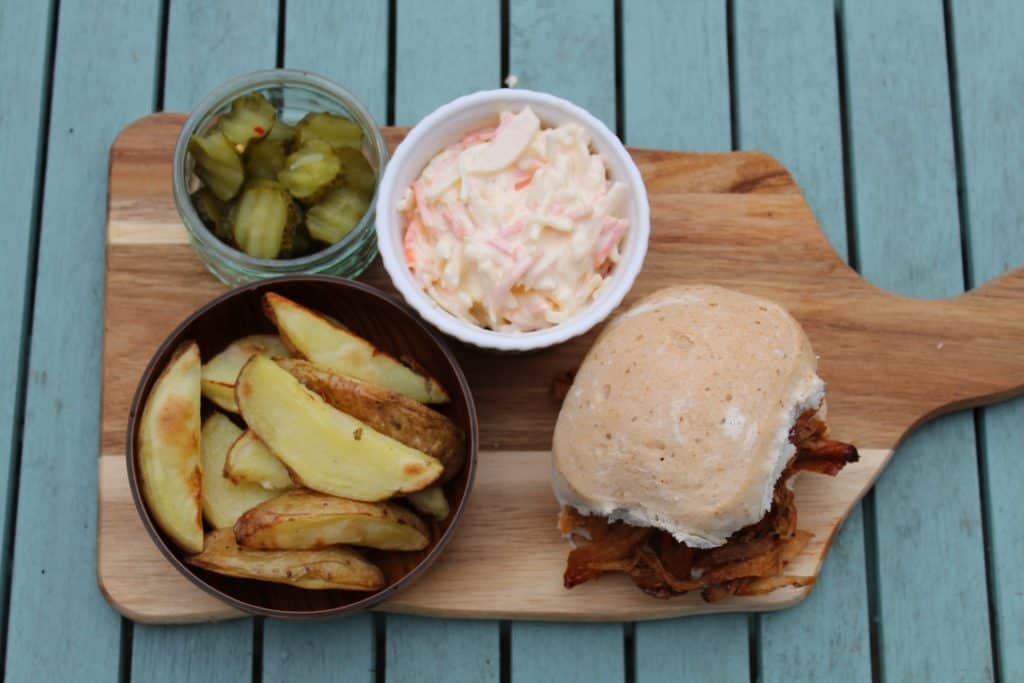 If you have any leftovers, how about making pulled pork nachos? Spread some tortilla chips over a large oven-proof dish, cover with the pulled pork, and top with grated cheese (or dairy-free alternative). Bake in the oven for around 10 minutes until the cheese melts.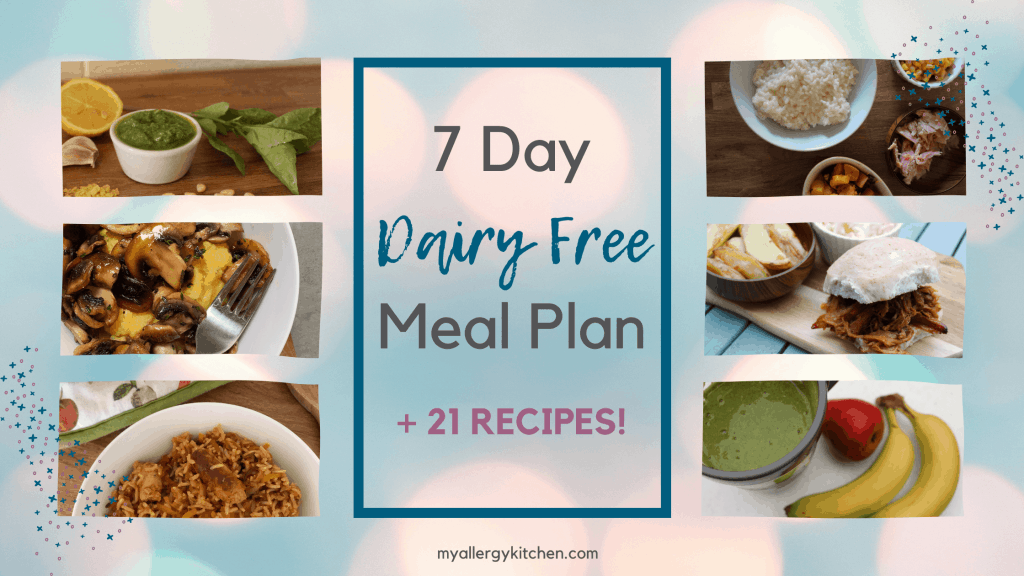 How to make Slow Cooker Pulled Pork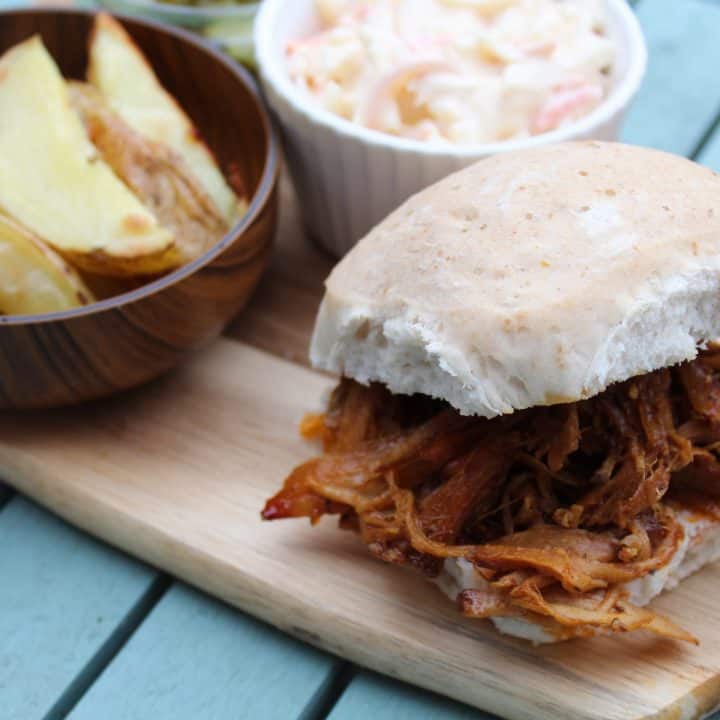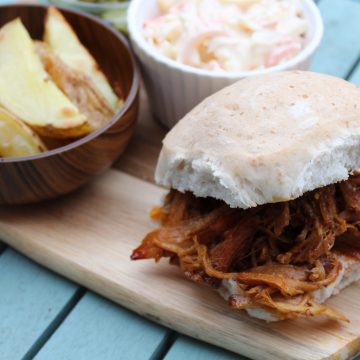 Slow Cooker Pulled Pork
Ingredients
1.6

kg

boneless pork shoulder joint

3

tablespoon

sweet smoked paprika

1

teaspoon

salt

2

teaspoon

black pepper

1

teaspoon

dried mixed herbs

½

cup

maple syrup

¼

cup

red wine vinegar

3

tablespoon

garlic infused olive oil
Instructions
Mix all the ingredients except the pork shoulder in a bowl. Stir well to combine.

Place the pork shoulder in a slow cooker. Pour the sauce over the top. Cook on low for 6-8 hours.

1 hour before serving, pull the pork into small pieces with two forks (it should come apart easily. Stir the shredded meat into the sauce and leave to absorb all the flavours.