Pasta salad is a perfect summer side dish, ideal for picnics and barbecues. The fresh flavours and creamy sauce are cool and refreshing. However, a traditional pasta salad contains ingredients such as pasta (gluten), sour cream (dairy) and mayonnaise (egg). These can be troublesome for those people with food allergies and intolerances. And many veggies you might find in a pasta salad can also cause problems for people on the low FODMAP diet for IBS. I've given the My Allergy Kitchen treatment to one of my favourite pasta salad recipes to make this dairy free pasta salad. It is also low FODMAP, free from most common allergens, and can be adapted to make it suitable for vegans and non-vegans. Picnics are for sharing, so let's be inclusive and share with as many people as we can!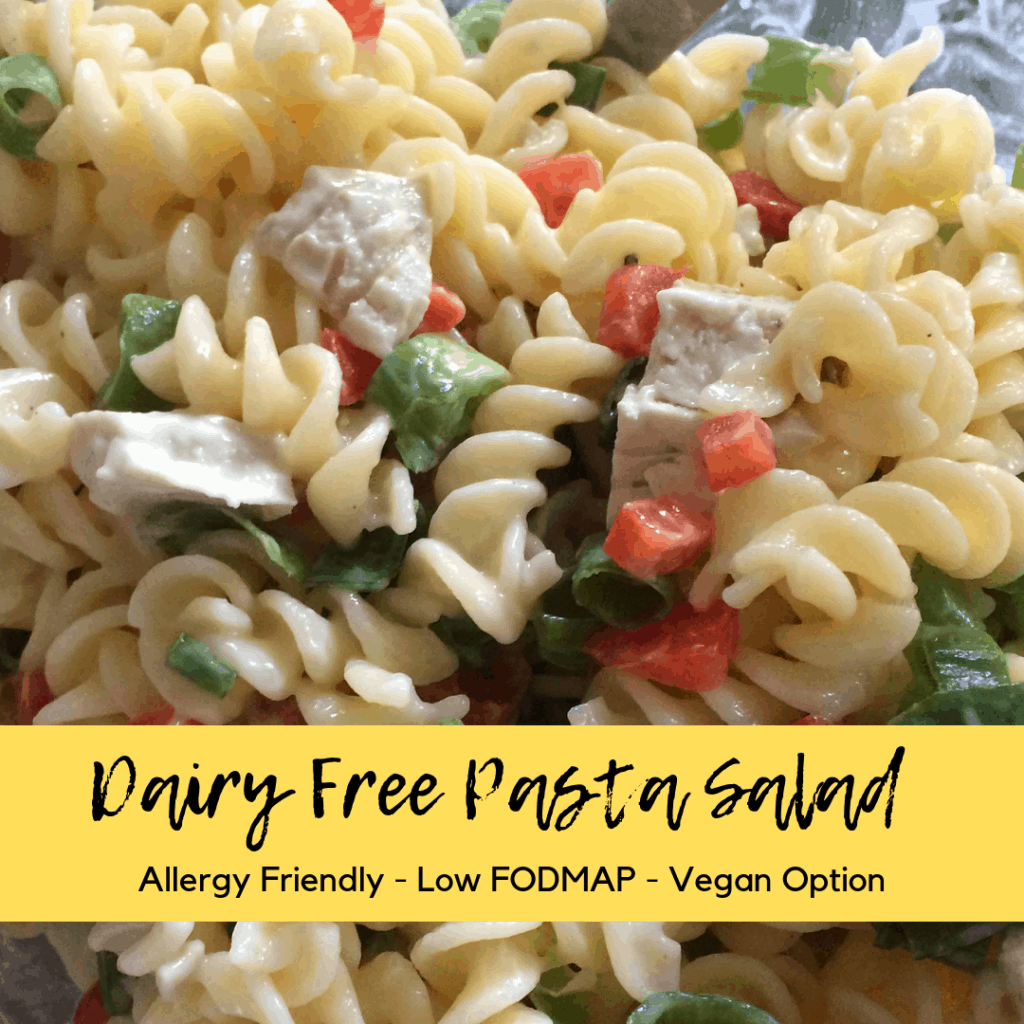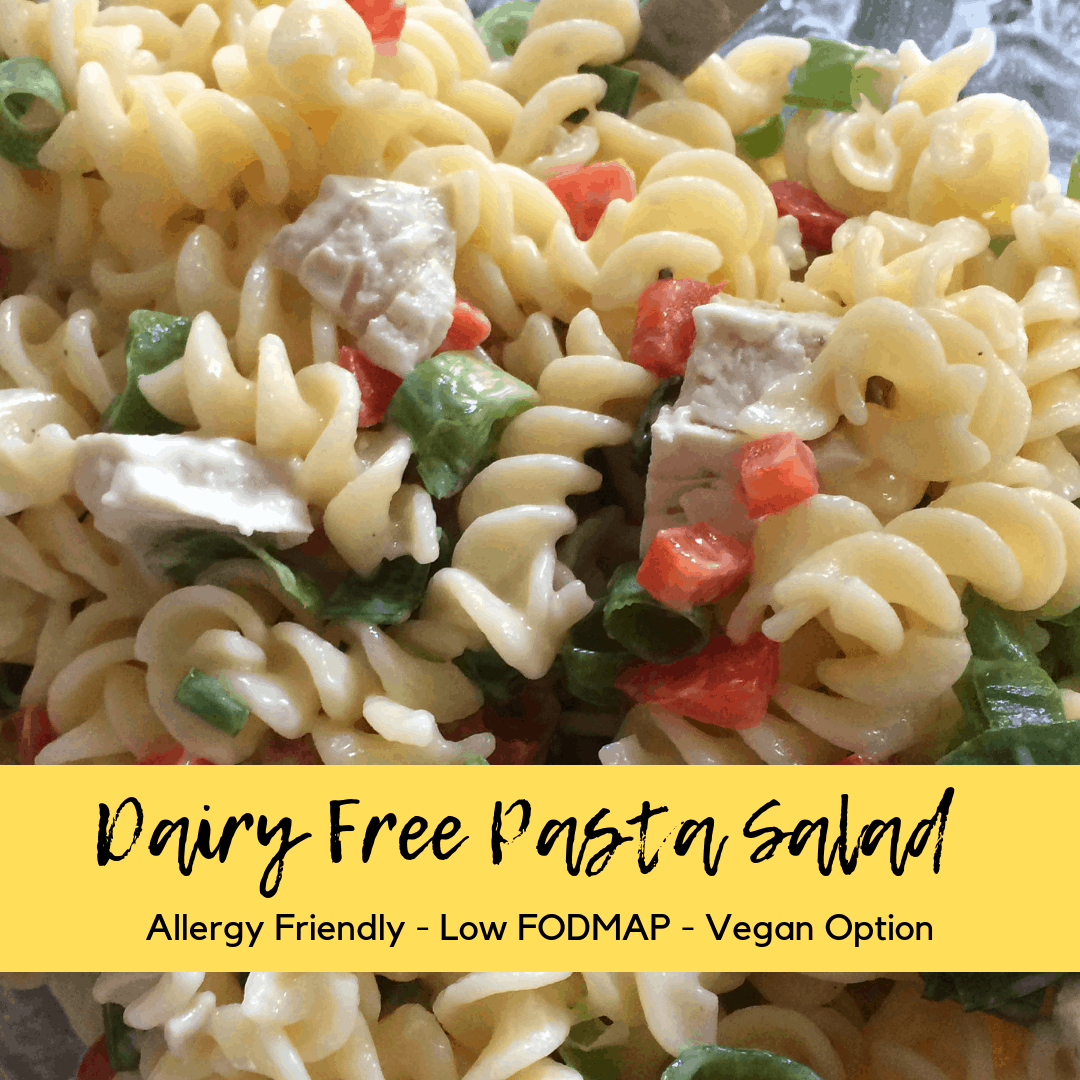 Adapting Dairy Free Pasta Salad
This recipe is suitable for *almost* everyone (sorry coconut and mustard allergy sufferers). You can play around with the ingredients to adapt to what you have on hand and your individual needs. I'd rather make a recipe as allergy-friendly as possible and then add allergens back in when it is appropriate, rather than make a 'normal' recipe and take things away.
This recipe uses dairy-free yogurt and dairy-free cream cheese as substitutes for sour cream and mayonnaise. Ideally, choose dairy-free alternatives that are fortified with calcium, like Koko dairy free. It's not always easy to find, but it can help to boost your calcium intake if you are dairy free. Now I do know that mayonnaise doesn't contain dairy! But I swapped it out anyway (a) for those who are egg free and (b) to boost the amount of calcium in this recipe.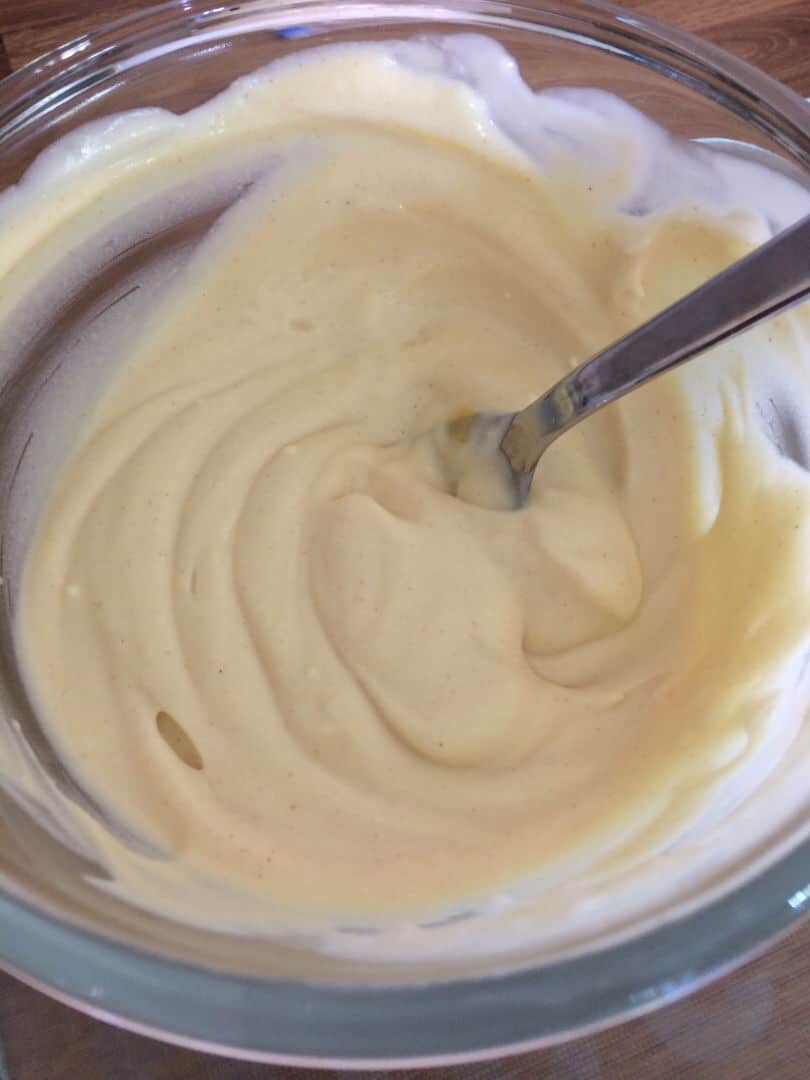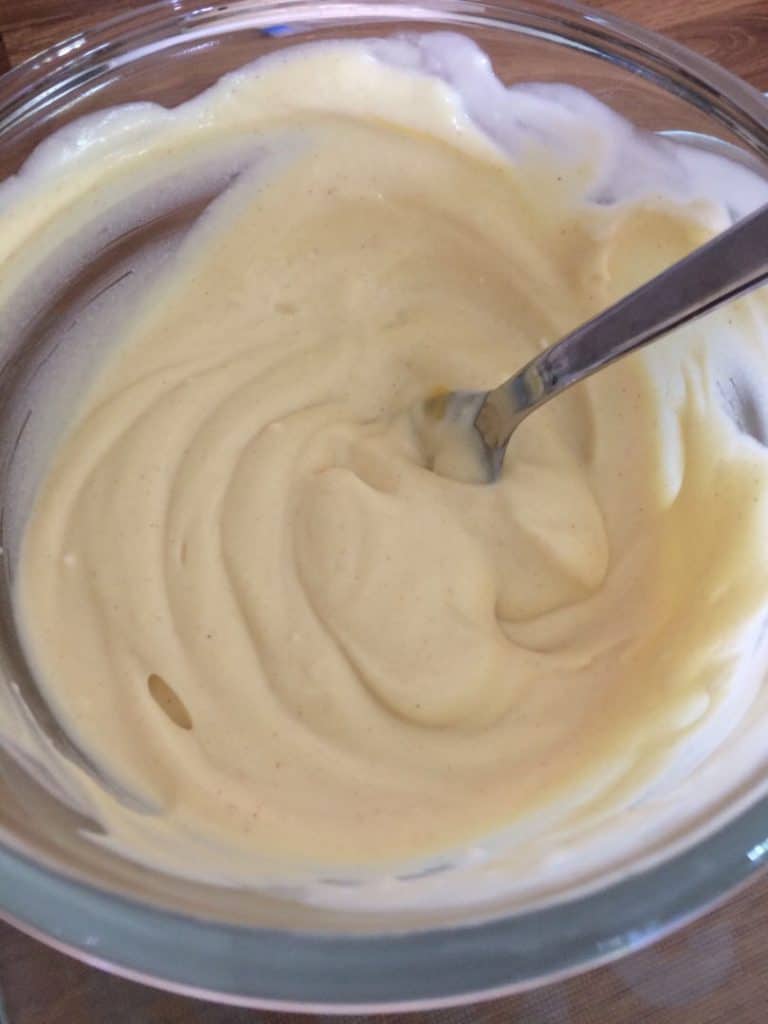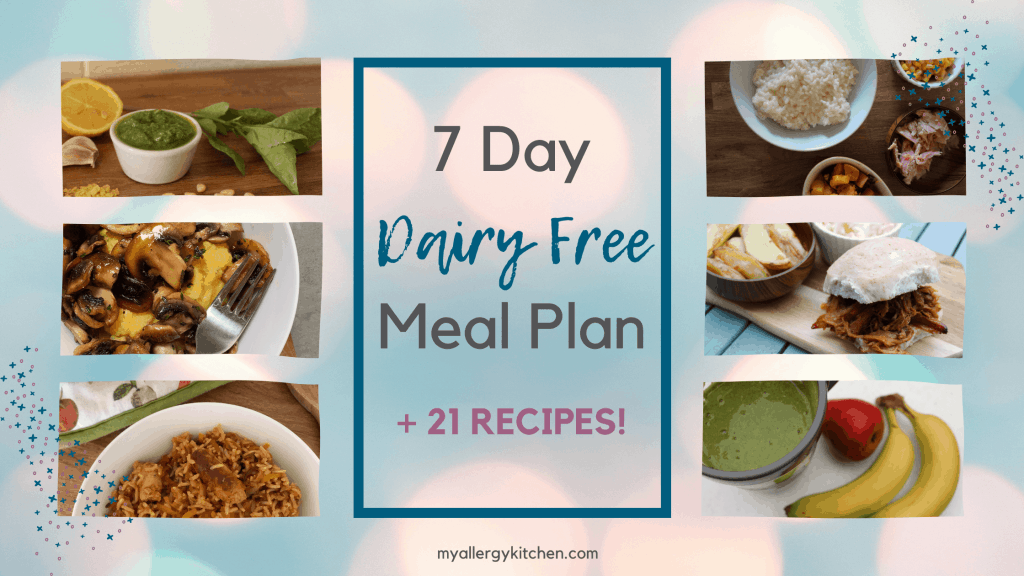 Low FODMAP Diet
According to A Little Bit Yummy, 2 tablespoon of cream cheese is officially low FODMAP. So you could actually use normal cream cheese in this recipe if you prefer. However if you're allergic to dairy, or very sensitive to lactose, stick with the dairy free type. Violife and Koko both make dairy free cream cheese with a coconut base. Alternatively, there are other brands available which are made from either nuts or soya.
I've also included dairy free plain yogurt as an allergen-free substitute for mayonnaise. However, commercially made mayo is low FODMAP, so if you can tolerate eggs, just switch it out. Or use your preferred brand of vegan mayonnaise!
Be sure to only use the green parts of the spring onions if you are on a low FODMAP diet. Otherwise, use the whole spring onion. You can also customise this pasta salad with whatever raw veggies you like!
Top Tip: Gluten free pasta doesn't keep well - the texture changes if you keep it in the fridge overnight. This is definitely best made on the day you want to eat it.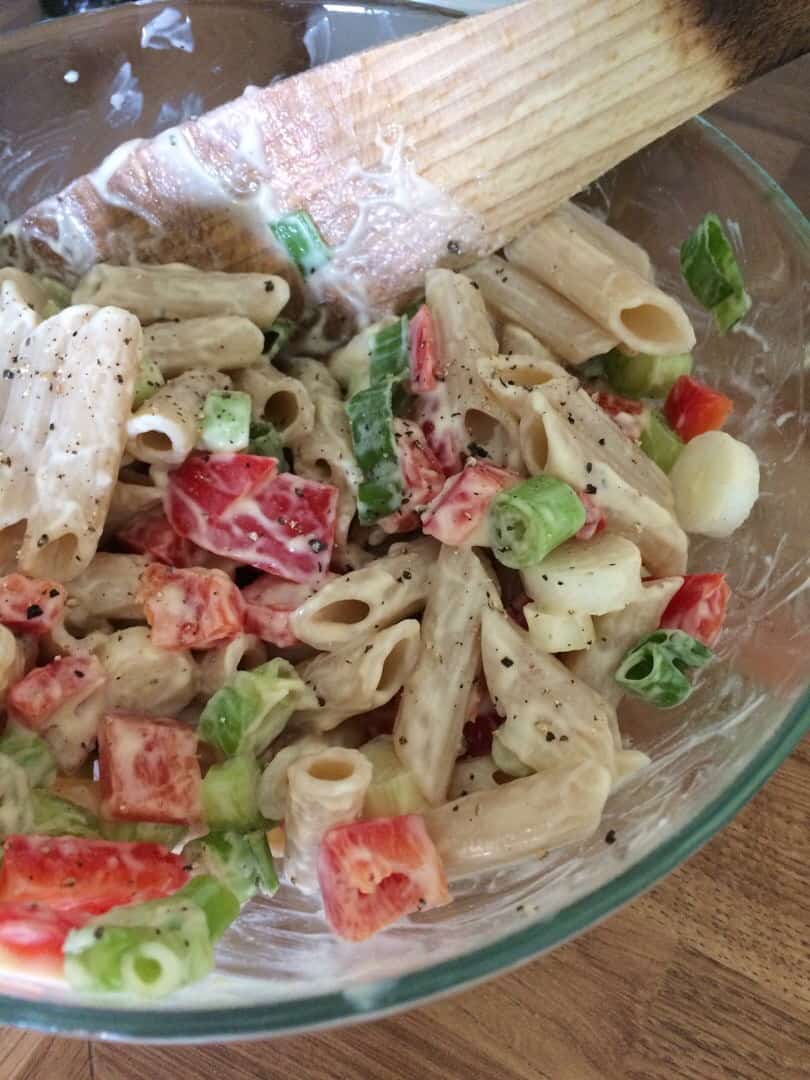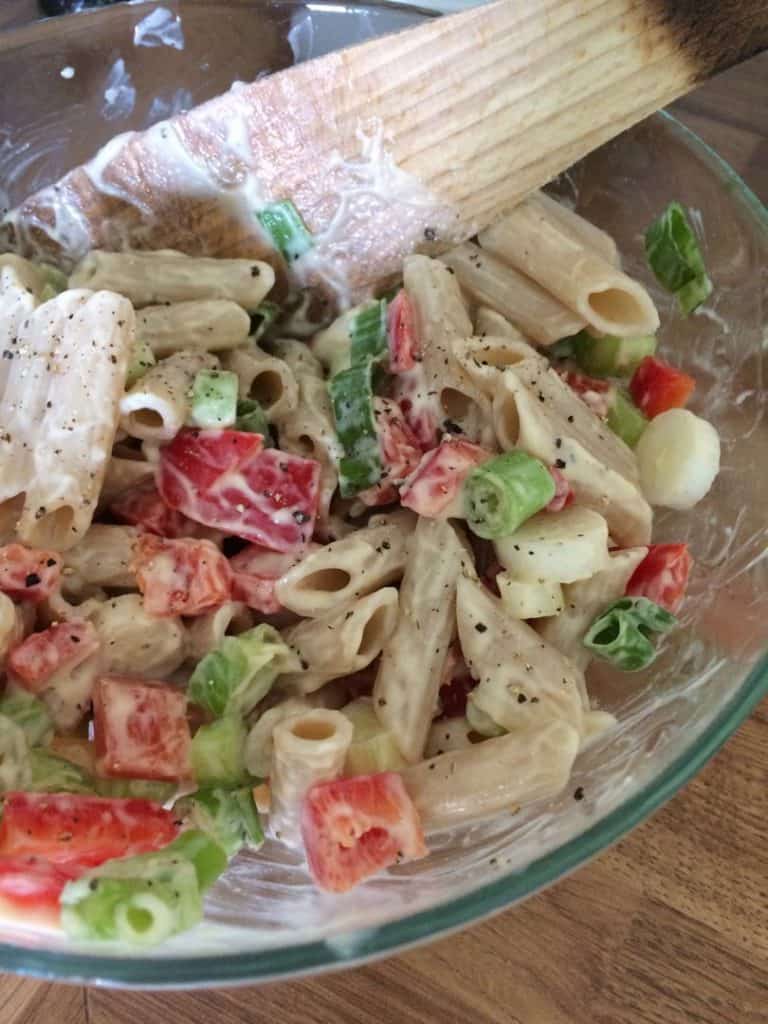 Protein
For non-vegans, add chicken or ham if wanted to make a more complete meal. Or leave it as it is for a great side dish at a barbecue or picnic.
This recipe is already suitable for vegans. However, it doesn't contain much protein, so you may want to use a high-protein pasta (if you can tolerate it). Alternatively, combine it with another protein-rich food.
Anyway, on to the recipe...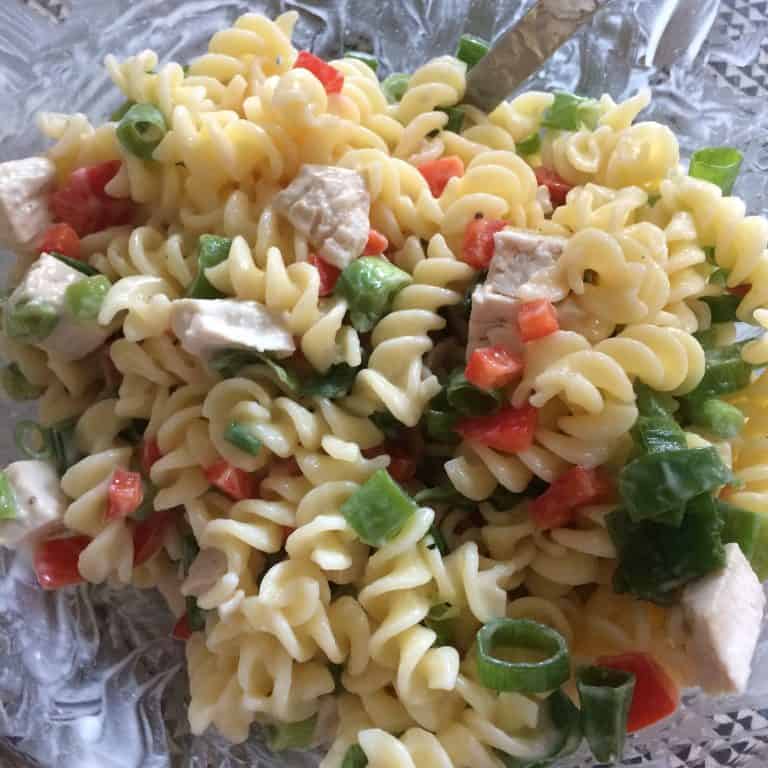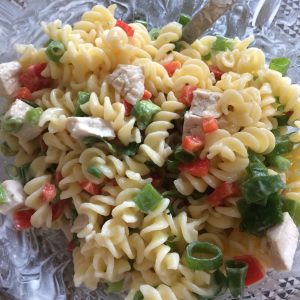 Dairy Free Pasta Salad
Ingredients
200

g

pasta shapes

use gluten free/high protein as needed

1

red pepper

4

spring onions

green part only for low FODMAP
For the dressing
2

tablespoon

dairy free plain yogurt

2

tablespoon

dairy free cream cheese

2

teaspoon

dijon mustard
Instructions
Cook the pasta according to the packet instructions. Drain in a colander and rinse under cold water. This helps the pasta to cool down quicker and stops it sticking together. Set aside to cool.

To make the dressing, whisk the dairy free plain yogurt, dairy free cream cheese and dijon mustard in a bowl.

Chop the pepper and spring onions.

Once cooled, mix the pasta with the pepper, spring onions and dressing. Season with salt and pepper to taste.