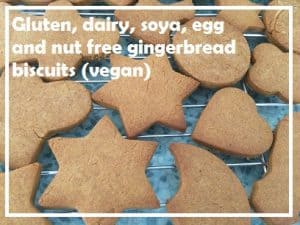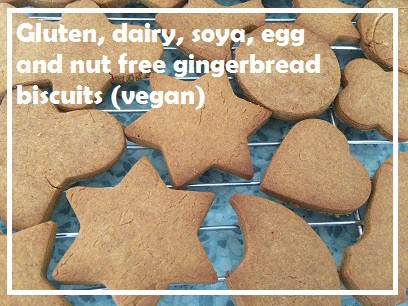 Food allergies and baking. Total nightmare. I've had more fails than successes (a LOT more). However this gingerbread recipe is really, honest to goodness YUMMY and we have made them many, many times. They are tasty enough to share with non-allergy people and we often make them for parties and other get-togethers.
These gingerbread men contain no gluten, dairy, soya, egg or nuts. They're also suitable for vegans and are low-FODMAPs. You can find all the ingredients at the supermarket – in fact if you have allergies you probably already have most of them in your cupboards. They are easy to make and great fun for kids to help with too (mine usually end up eating half the dough as we go along!) – perfect for a rainy day in the holidays, or a fun Christmas activity.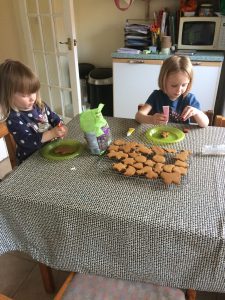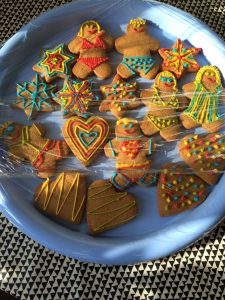 They can also be made ahead of time. The uncooked dough can be kept in the fridge for up to 2 days, and the finished biscuits can be frozen. They're soft enough for toddlers to eat and perfect to take along to parties, or to share at a playdate with friends.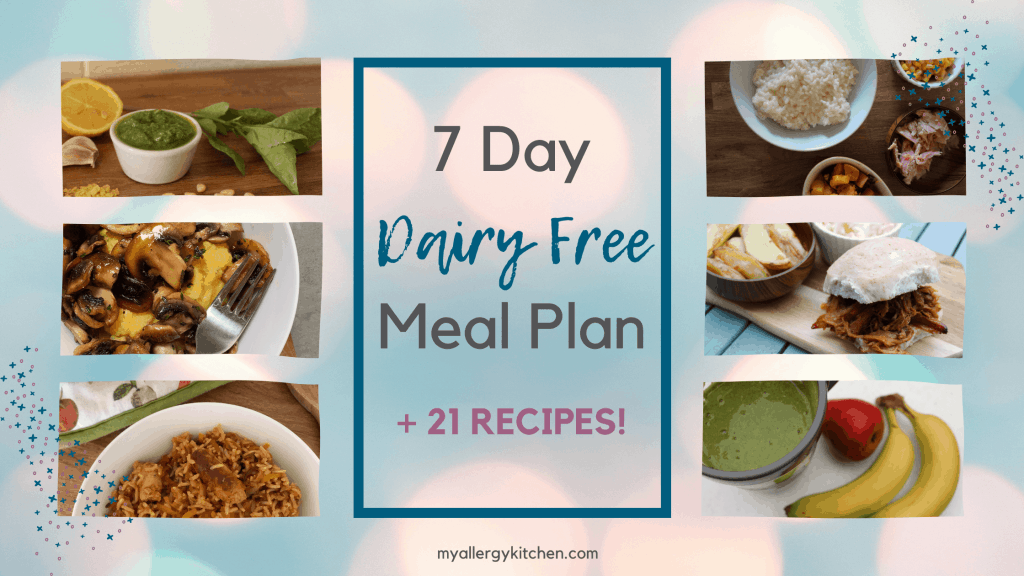 The dough is a little bit delicate to handle, so I recommend rolling it out carefully between two sheets of baking parchment. This stops it sticking to the worktop and the rolling pin. Plus it's much easier to transfer your creations onto the baking tray without them breaking.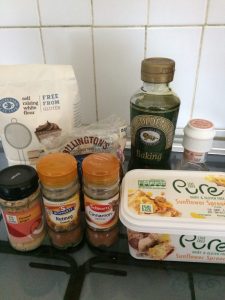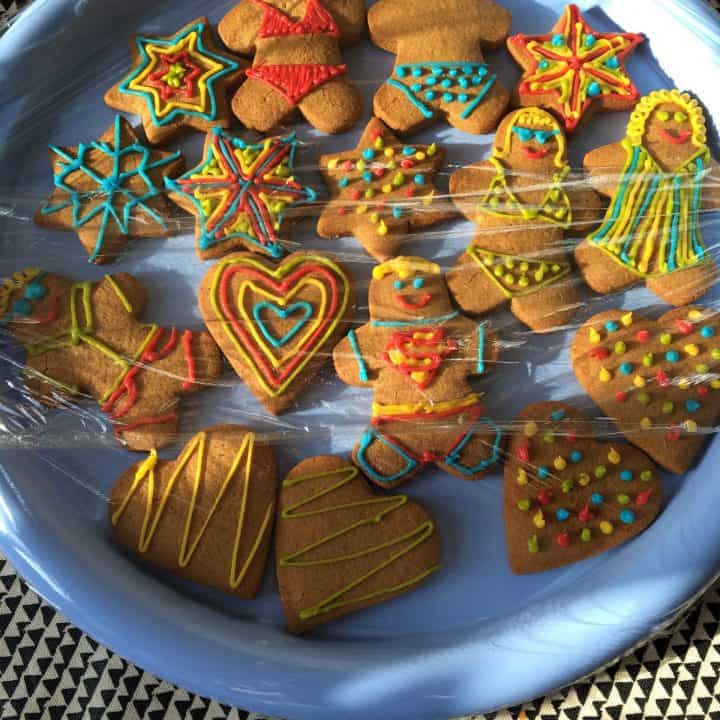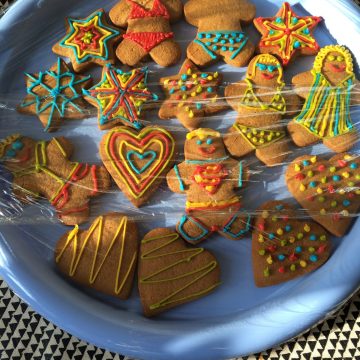 Gingerbread Biscuits (Allergy Friendly)
Ingredients
100

g

dairy free spread

85

g

brown sugar

4

tablespoon

golden syrup or molasses

300

g

gluten free plain flour

½

teaspoon

bicarbonate of soda

½

teaspoon

salt

1

teaspoon

ground ginger

1

teaspoon

ground cinnamon

1

pinch

ground nutmeg
Instructions
Preheat the oven to 180C/350F/Gas 4. Line 2 baking trays with baking paper.

Put the dairy free spread, sugar and molasses in a pan over a low heat. Stir frequently as it melts until well combined.

Sift the remaining ingredients (flour, bicarbonate of soda, salt, ginger and cinnamon) into a large bowl. Mix well to distribute the spices. Pour in the contents of the pan and stir well until it forms a dough (you may need to use your hands to bring it together at the end). If it is too sticky, add a little more flour. If it is too dry you can add a little dairy free milk.

Roll out the dough in between 2 sheets of baking paper to a thickness of about ½ cm. Use a cookie cutter to cut out shapes as desired. Use a fish slice or palette knife to transfer the biscuits to the baking tray (they are quite delicate). Bring the scraps of dough back together into a ball and repeat until all the dough is used up.

Bake in the oven for 10-12 minutes. Remove from the oven when golden brown and leave to firm up and cool for a few minutes before transferring to a wire rack to finish cooling.