Now is a great time to enter the world of podcasts - a handy way to learn about topics you're interested in, find out about other people's experiences, and feel connected to the outside world. Today I'm bringing you a roundup of the best allergy podcasts. Pop in your earbuds and enjoy!
[AD - AFFILIATE This post contains affiliate links from which I may earn a commission]
Podcasts can be a great way to get information you need and hear from others with similar experiences. You can listen to podcasts while driving, walking, running or even just at home while washing up! This makes them super convenient to fit into a busy lifestyle.
When you're new to food allergies there is so much new knowledge to absorb. And although allergies are becoming more and more common, you might not know anyone else in real life who has them. In addition to blogs and social media, podcasts can be a handy way to 'meet' real life allergy sufferers and advocates. Some feature interviews or friendly chats, while others are more factual.
I really wish these podcasts had been around when my daughter was first diagnosed with food allergies! I remember trying to read endless articles and books about allergies whilst bouncing her to sleep in her sling. Being able to plug in some earphones and just listen would have made life so much easier.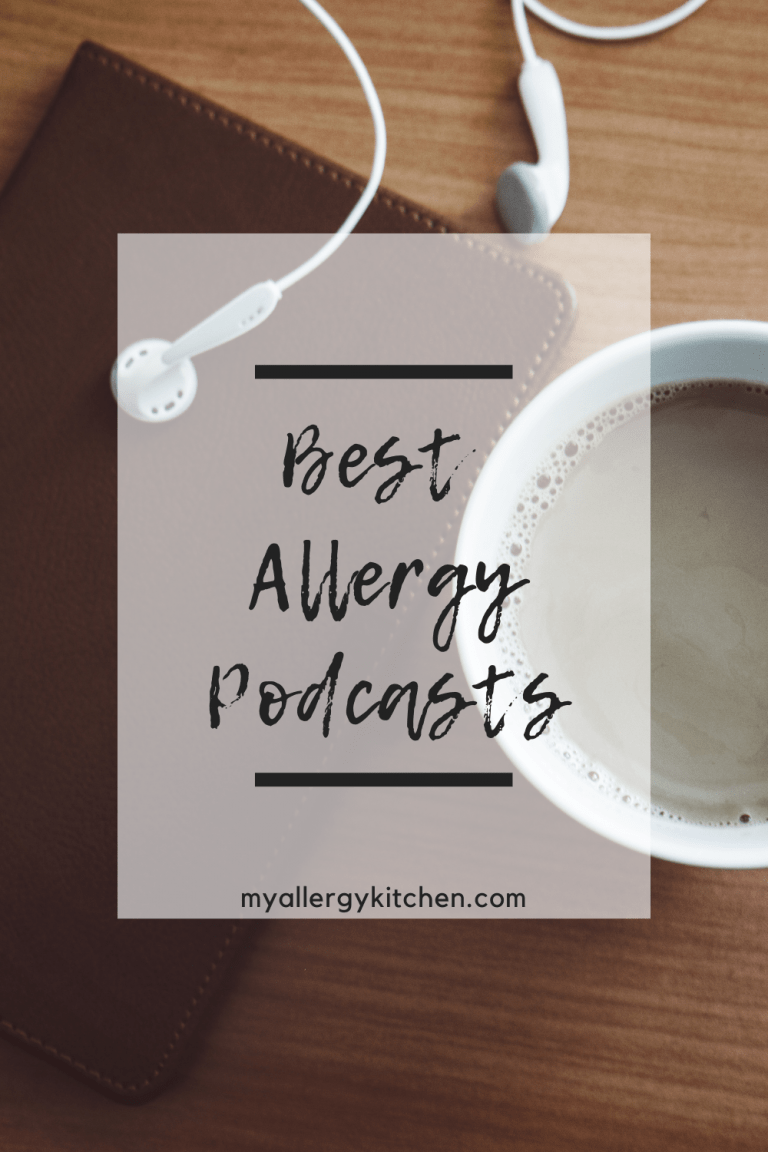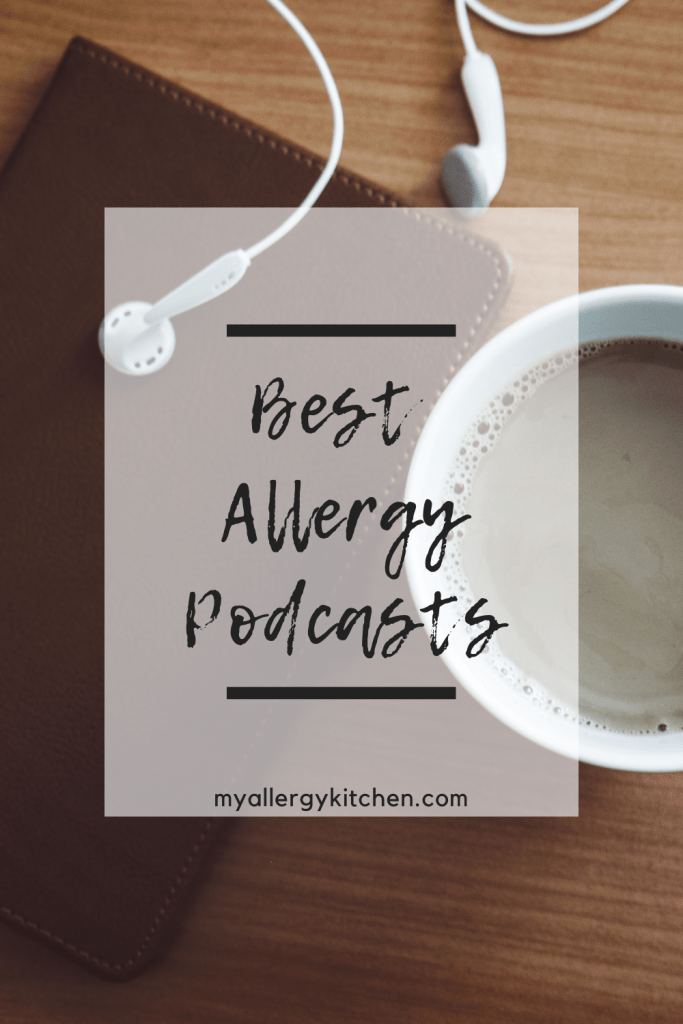 Hosted by Daniel Kelly, the May Contain podcast features interviews with celebs, entrepreneurs with allergy-friendly businesses and allergy bloggers. Plus, Daniel speaks about his own personal experiences. May Contain doesn't shy away from the difficult issues, but also focuses on those making a positive change in the world.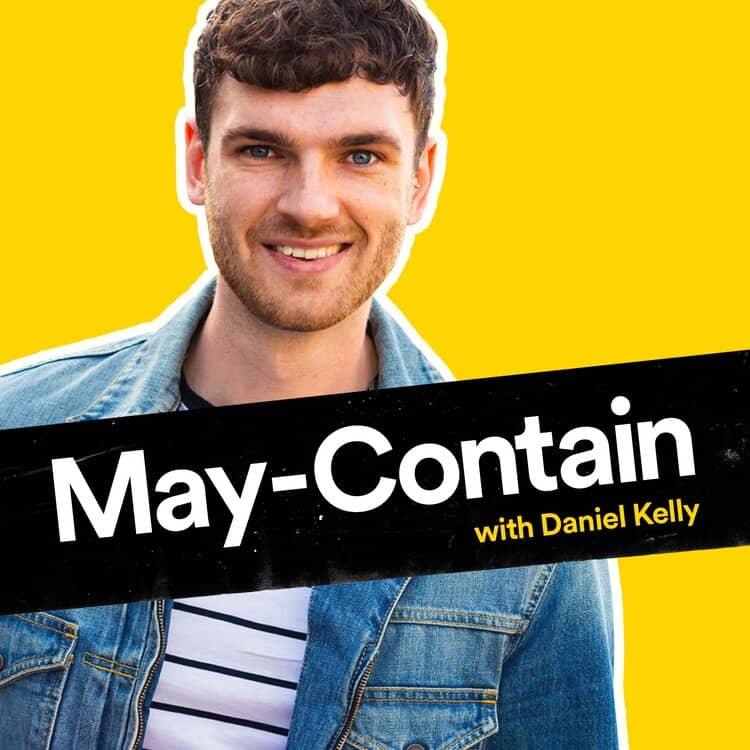 May Contain podcast is about breaking down the stigma and making people feel comfortable and confident to speak up about their allergies! I've had the pleasure of interviewing different guests and sharing their stories. I have interviewed some high-profile guests on the podcast such as Natasha Coates, the No 1 Disability Gymnast in the UK and 8-time world record holder, and 5-time Olympian swimmer Mark Foster.
Desserted is a podcast for food-allergic foodies! Hosted by Lindiwe and Grace, who both have multiple food allergies, each episode a new guest discusses which dish they will bring to the 'deserted' island and why. This podcast is full of fun, whilst also raising awareness, and is well worth a listen.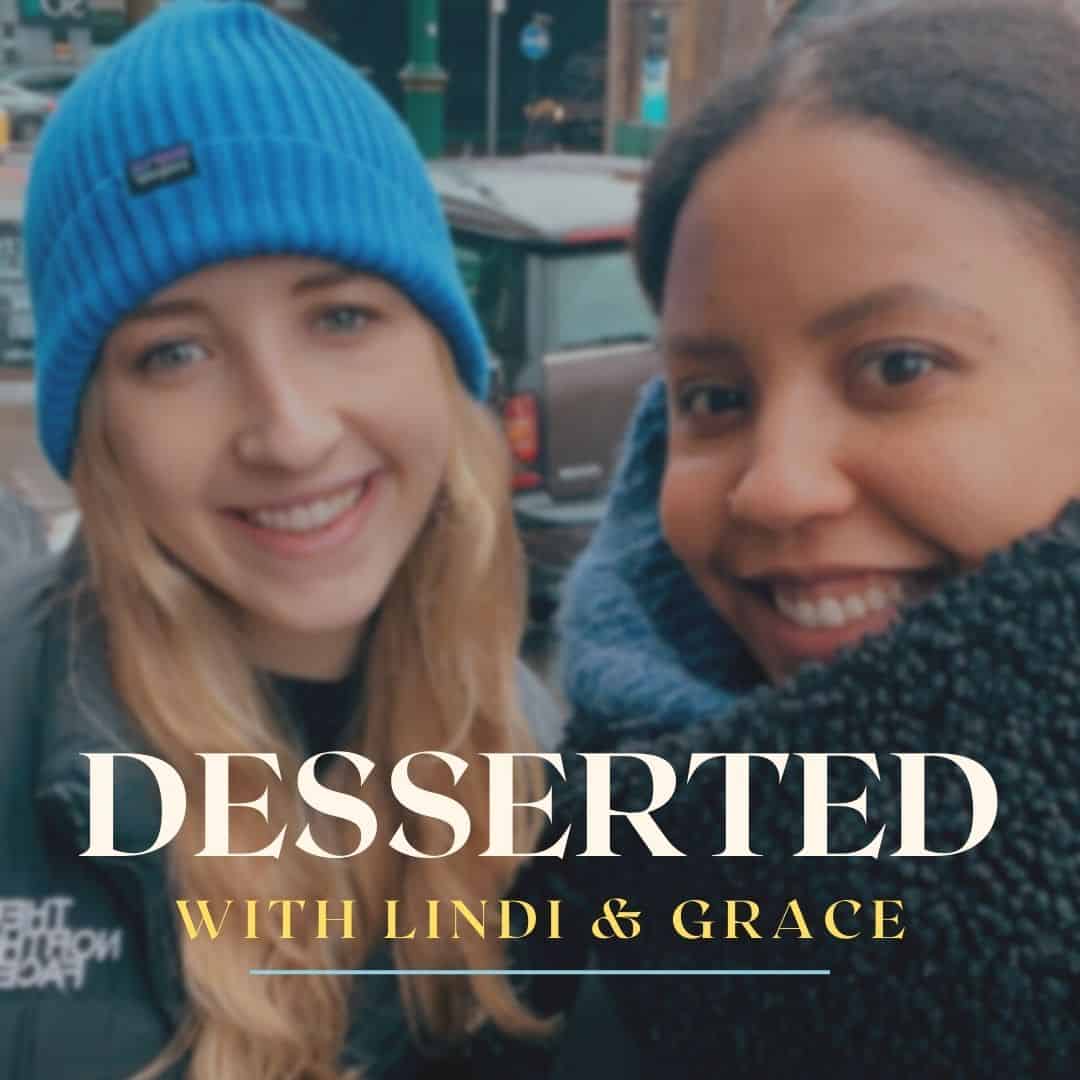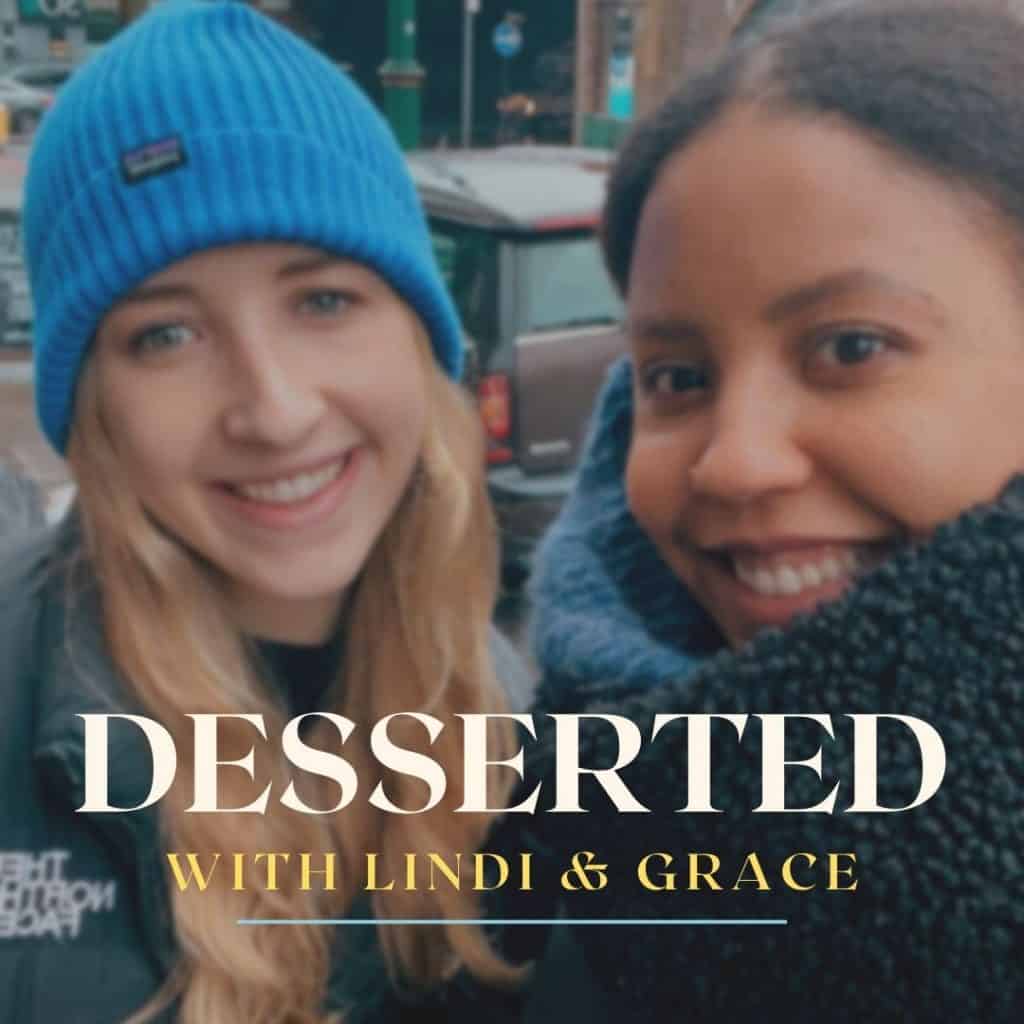 Desserted is a podcast that dives deep into food and how it shapes and impacts people's lives. The guests bring 5 dishes that they have chosen to go with them to a desserted island and they tell us why they are significant. We discuss how food has influenced their lives and the stories behind it.

The podcast is hosted by Lindi and Grace- two avid foodies with multiple severe food allergies. Food allergies shape how they view food but not their love of it.

Their mission is to shine a positive light on food and show how the power of a dish can shape a person. So, please join them whilst they dive deep into their guest's experiences...and find out what they'll be eating on our desserted island.
The Itch podcast focuses on allergies, asthma and immunology, and is co-hosted by Dr Payel Gupta and Kortney Kwong Hing. As a team they can provide the medical know-how alongside the lived experiences of having allergic conditions. They cover a wide range of topics and their episodes are packed with practical advice as well as the latest science.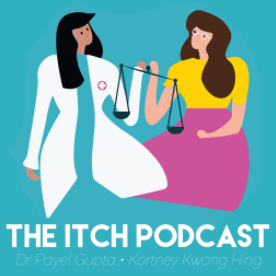 This podcast is for the anyone who has questions about allergies, asthma, eczema, and immunologic conditions. Whether you have been living with an allergic or immunologic condition, are newly diagnosed, a family member or a friend, Dr Gupta and Kortney want to help you navigate through the confusion that comes with this diagnosis.
The TEAL podcast is a brand new weekly podcast for 2020, brought to you by co-hosts Caron Pollard and Joey Di Gangi. Together they are also co-creators of the TEAL Personal Allergy Assistant app. Caron is a parent to a young child with food allergies, and Joey is an adult allergy sufferer. They both work tirelessly to bring digital solutions to the allergy community.
The Teal Podcast is all about finding the resources you need to effectively manage food allergies without missing out on life's best moments. Our mantra is "FOMO (Fear of Missing Out) No More." Whether you're finding comfort from the stories of others, learning about safe-to-eat allergy-friendly products and the mission of the people behind them, or using innovative technology to prevent or navigate an allergic reaction, our podcast will introduce the very best of what the international food allergy community has to offer.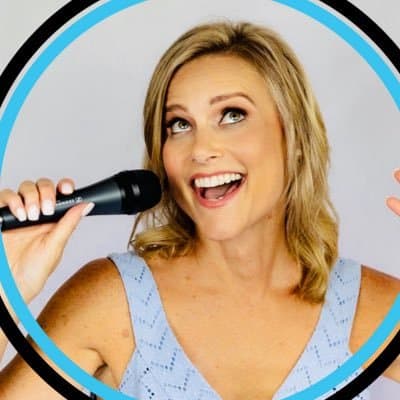 Killer Food Allergies host Holly Bayardo is mom to a daughter with complex food allergies. KFA features interviews with a whole bunch of trailblazing folks in the allergy world.
Food Allergy and Your Kiddo is a conversation between allergist Dr. Hoyt and food allergy mama Pam, who discuss a whole host of allergy-related issues. Teaming a health professional with an allergy parent means the information and advice shared is evidence-based as well as practice-proven.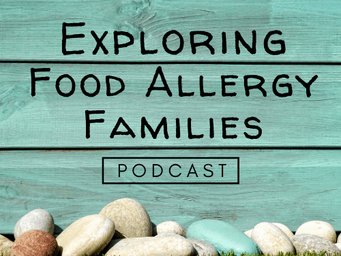 Hosted by licensed therapist Tamara Hubbard, Exploring Food Allergy Families Podcast will help you build resilience and a positive mindset towards living with food allergies. Episodes are short (under 30 minutes) so they're easy to fit into a busy lifestyle. A wonderful resources to support parents with emotional wellbeing and mental health in the face of their child's allergies. This would be great for anyone struggling with allergy anxiety.
Startin in 2021 and already on its second season, The Free From Mummies Podcast is brought to you by experienced allergy parents Kate and Jade.
We both felt super daunted in the early stages of parenting a baby with allergies. We felt so much better when we found a tribe and we want our listeners to feel that they are part of our tribe. We laugh, cry and aim to inform. We have been really honoured to have some wonderful guests who have provided us with some helpful knowledge on allergies. If we can help allergy parents feel less alone and more informed, then we will be happy.
Eating at a Meeting covers many different aspects of how events can be safe and inclusive for those with different dietary needs, including allergies. It also covers topics such as food waste, food poverty, and more. A great listen for those who work in the events industry or in catering.
Allergy Today is an older podcast, but still worth a listen! Featuring a whole range of different guests, including individuals with allergies, those in the restaurant industry, and even some customer helplines! This podcast is full of variety and doesn't shy away from difficult topics.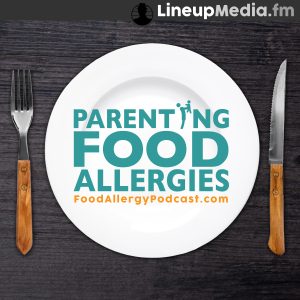 Parenting Food Allergies is no longer running, but it remains a mine of information and shared experiences for food allergy parents. There are a whole range of relevant topics such as:
how to maintain a strong marriage with a food allergic child
food allergy service dogs
preparing for summer camps
...and many more.
As you can see, there are a whole range of different allergy podcasts out there. Some will inspire you, some will help you feel connected, and some will give you practical information and advice. I hope this list helps you find a podcast that suits you, wherever you are at on your allergy journey!
What is your favourite food allergy podcast? Leave a link below!