This easy dairy-free risotto is super simple to make, although it definitely won't win any points for authenticity! Perfect for all the family, from babies who can handle lumpy textures and up. Combine with your favourite toppings for a hearty and satisfying meal. Another bonus is this basic recipe is free from all common allergens, low FODMAP and vegan too! Whether you are lactose free or gluten free, or both, this simple risotto recipe is for you!
Jump to Recipe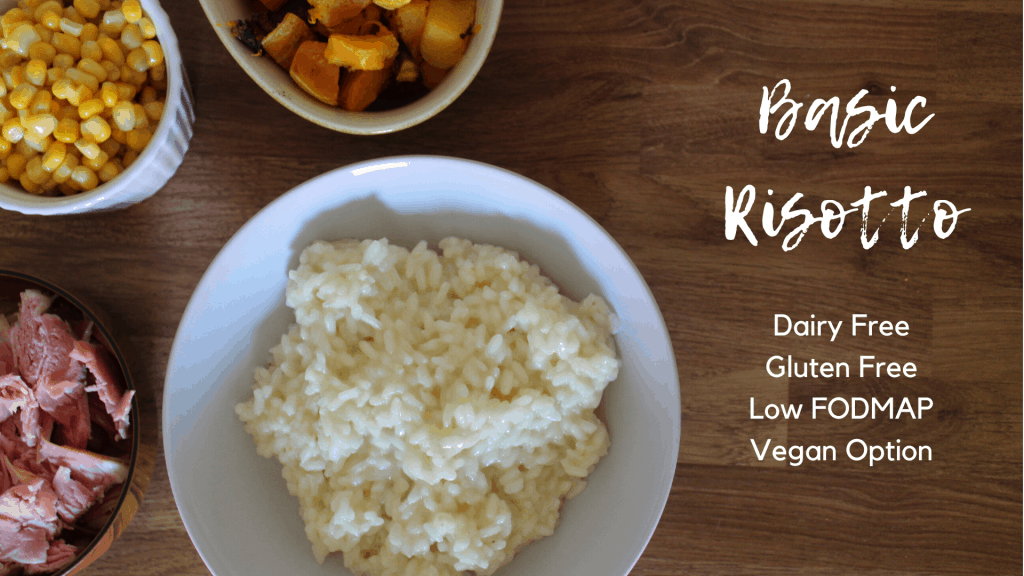 Despite my best efforts and doing baby-led weaning with my girls, they are both somewhat fussy. I often end up serving meals "family-style", following Ellyn Satter's Division of Responsibility. Simply put, this means I place all the different elements of the meal in the middle of the table. The children can then serve themselves from whatever is on offer. This reduces arguments and makes mealtimes much less stressful!
In the case of risotto, my children will eat it, but don't enjoy the same flavour combinations as myself and my husband. Allowing mum to cook just one meal for everyone? Oh no, that would be far too convenient! So I cook up a batch of creamy tasting risotto simply seasoned with salt and pepper, and then serve the other ingredients separately. Each family member can then choose exactly what they want to top their individual bowl of risotto, and stir it in.
Customise Your Dairy-Free Risotto
Some of our favourite risotto flavour combinations are below. Note: please check serving sizes for low FODMAP diets:
Butternut squash and sage risotto
Chicken and sweetcorn risotto
Ham and pea risotto
Leek and bacon risotto
Roast dinner leftovers!
Nutritional yeast (for a cheesy flavour without dairy)
The recipe below makes enough to serve 4 adults. Leftovers will keep in the fridge until the next day, perfect for lunch. But please make sure to cool and refrigerate quickly, and reheat throroughly until piping hot.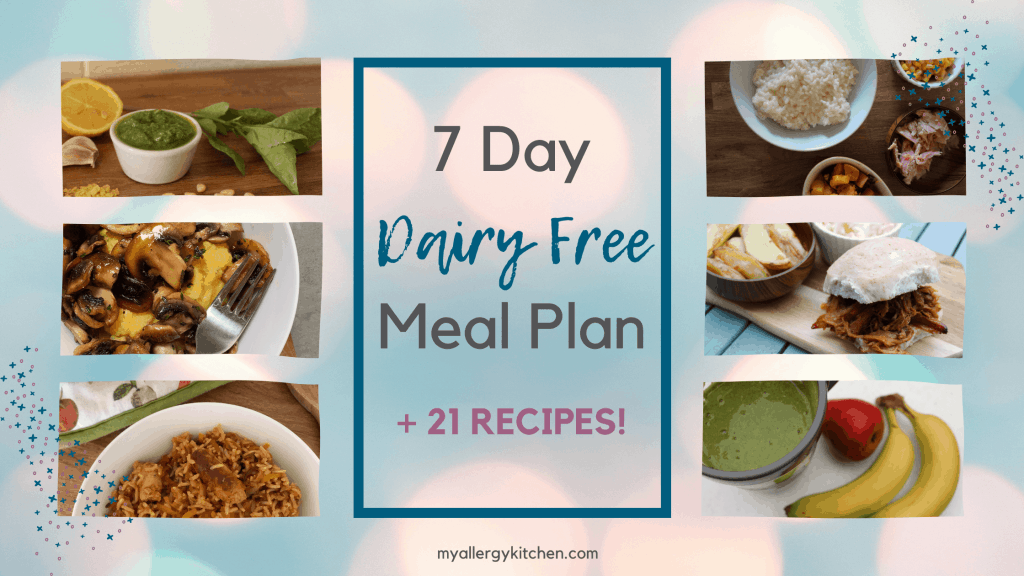 How to Make Easy Dairy-Free Risotto
I am a very lazy cook and so I like to make recipes as easy as possible! 'Proper' risotto involves frequent ladling of stock and constant monitoring. My approach is more 'bung everything in and get on with it'. Authentic Italian risotto is also supposed to be 'al dente' but we like it well-cooked, soft and stodgy!
Personally, I like to use homemade chicken stock for several reasons. Firstly because it is easy to digest for sensitive tummies. Secondly, you know exactly what's in it - no additives or nasty ingredients. Thirdly, it's very nutritious, contaning lots of important minerals needed for bone health and more. And finally, you make it from scraps that you would otherwise throw away, which appeals to my frugal side! However if you're not a bone boiler like me, please feel free to use a stock cube - and of course use vegetable stock if you're not a meat eater.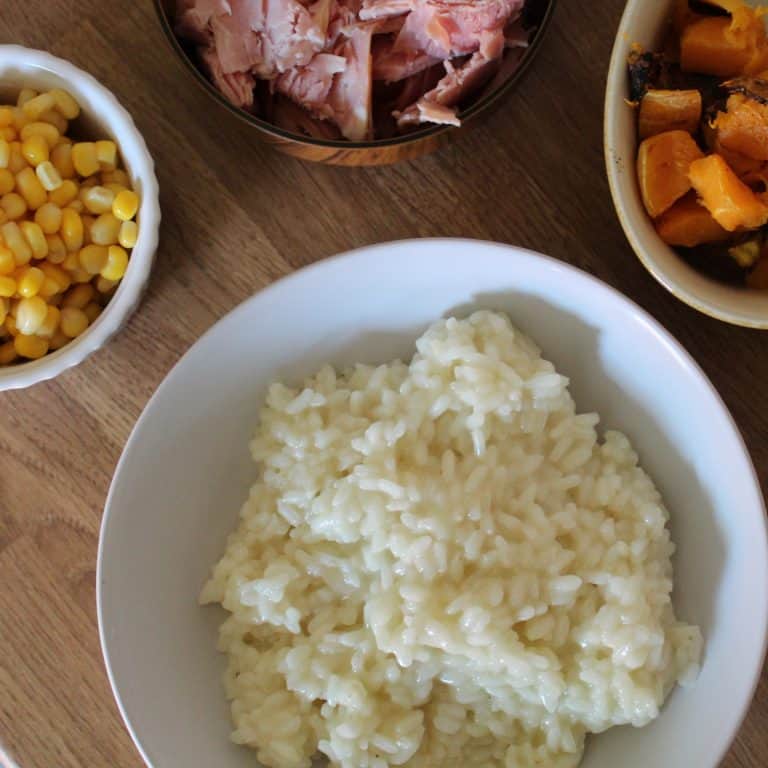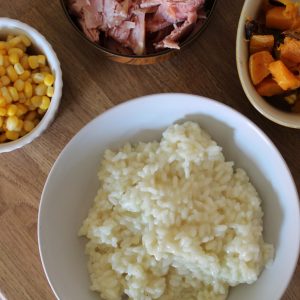 Easy Dairy-Free Risotto
Ingredients
2

tablespoon

garlic-infused olive oil

500

g

risotto rice

1.5

litres

stock

(preferably homemade)

salt and pepper

(to taste)
Instructions
Heat the oil in a large pan over a medium heat.

Add the rice and toast for 1-2 minutes, stirring continuously.

Add about 1 litre of the stock and stir well. Season with salt and pepper to to taste.

Leave to simmer until the liquid is absorbed.

Keep adding more stock and stirring, about 100ml at a time, until the rice is soft and well-cooked.