As an Amazon Associate I earn from qualifying purchases.
These tiger nut millet flapjacks are dairy free, gluten free, vegan and contain no refined sugar! Their sweetness comes from dried fruit alone, making these flapjacks healthy enough to eat for breakfast, or a snack anytime. This recipe contains a great balance of protein, carbs and healthy fats, and is high in fibre. Plus, it's packed with superfood ingredients with tons of important vitamins and minerals, as well as antioxidants.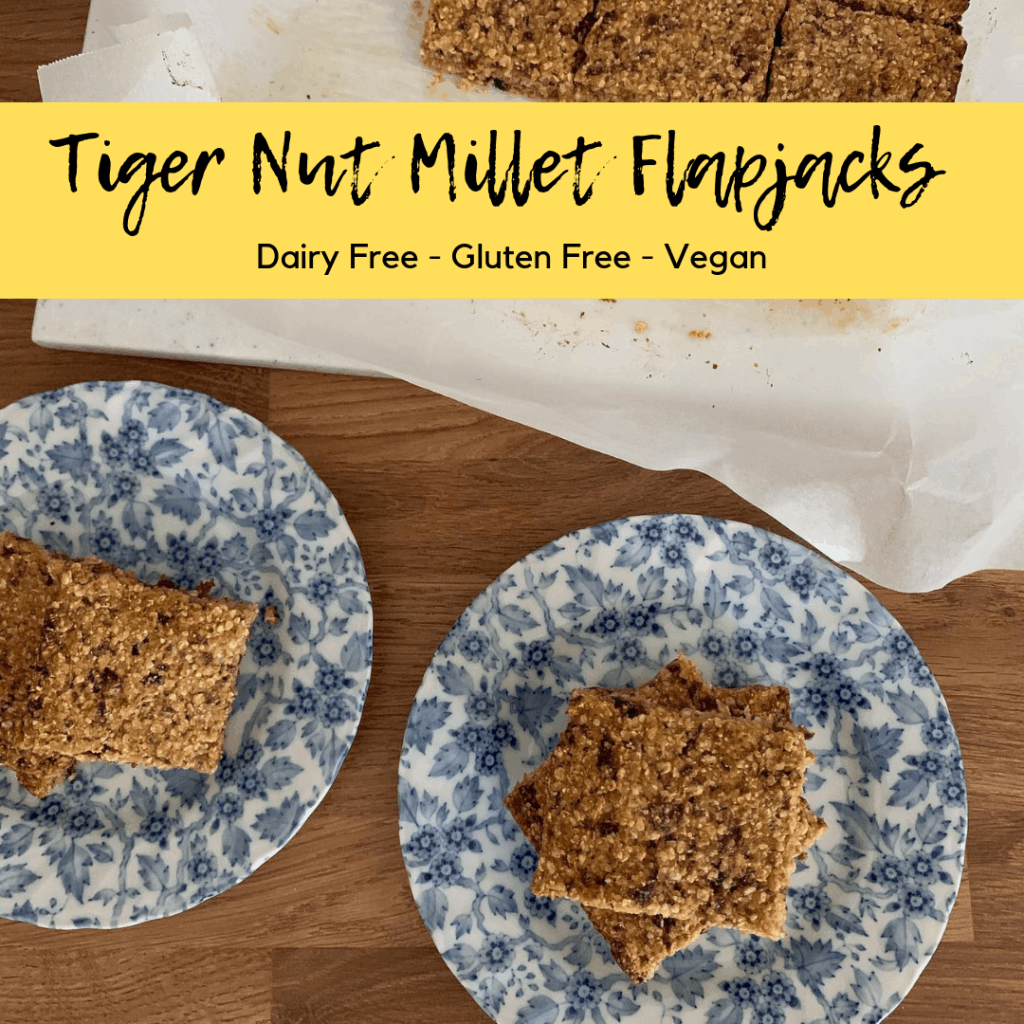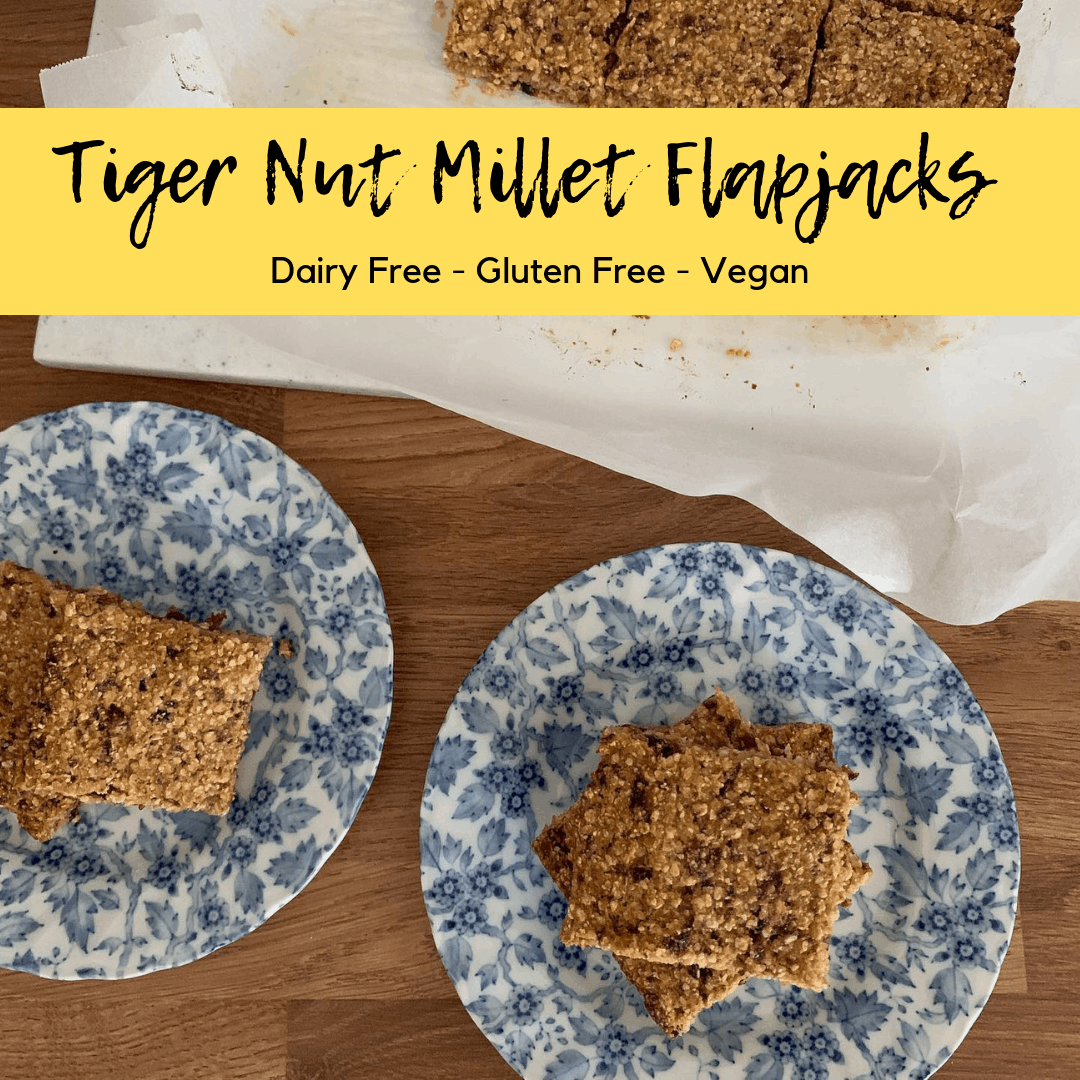 I just love tiger nuts and millet flakes for allergy friendly baking. Tiger nut powder is a great substitute for ground almonds, and millet flakes are a fantastic alternative to oats. They work really well together and I've combined them in other recipes such as my banana millet breakfast biscuits and pear and cinnamon smoothie. But before we get to the recipe I have an announcement!
Brilliance in Blogging Awards 2019
A very exciting email pinged into my inbox this week, with the news that I'm a finalist in the Brilliance in Blogging Awards in the Food category! With over 50,000 votes cast in the nominations across 14 categories, it's an honour to be picked as one of the top 5 Food blogs in the UK.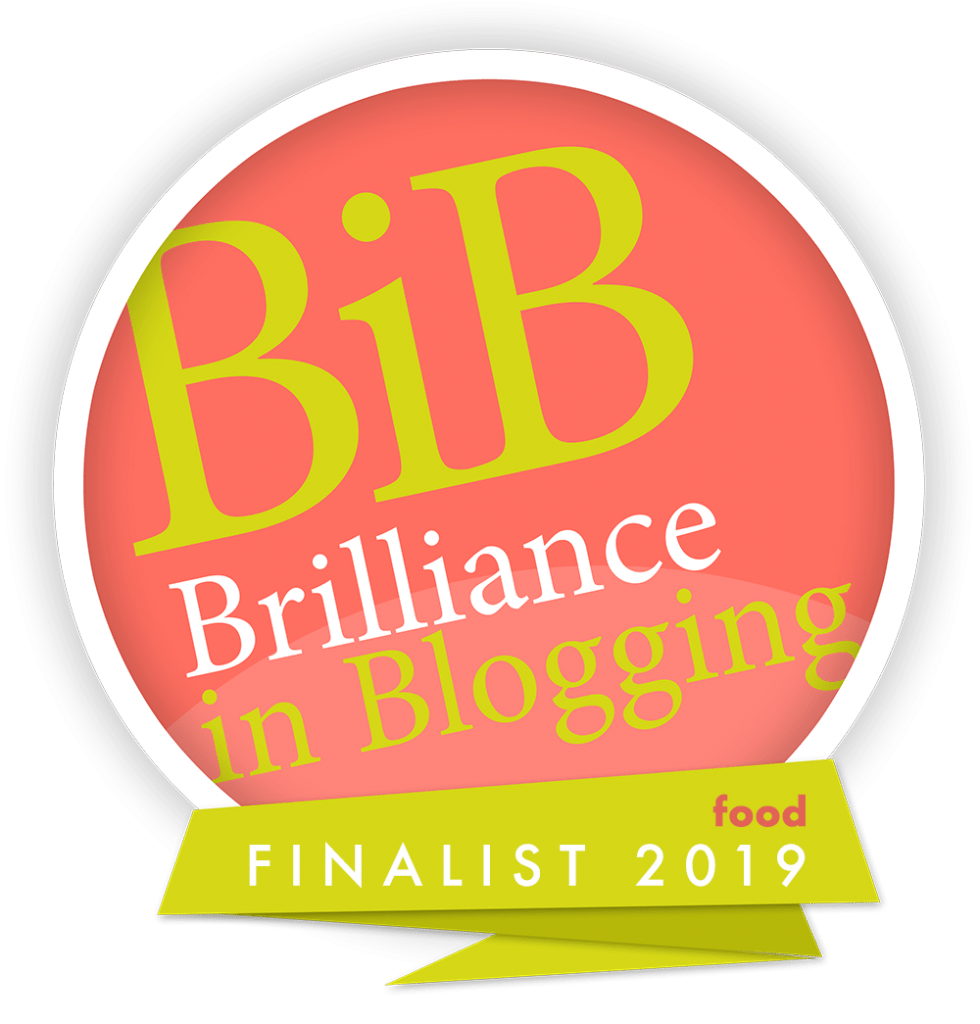 The BiBs highlight the very best of lifestyle blogging, content creation and social media by Parent Influencers, recognising the most creative, promising and compelling blogging and social media work of the year. It's the UK's most popular blogging awards for Parent Influencers, featuring the best and brightest in the online world.

BritMums
Thank you so much to everyone who nominated me! Honestly, I don't expect to win as I am up against some hugely popular and very talented bloggers, including a journalist and a professional chef - although I'm going to give it my best shot. However, simply being a finalist and having My Allergy Kitchen on the voting form helps to raise awareness of food allergies, which is what I'm all about!
Being selected as a finalist also shows that I am serious about blogging. This will help me to grow and develop my blog and bring it to an even bigger audience. I'm not going to lie, I want to earn an income from my blog. Quite simply, if my blog makes money, it means I can dedicate more of my time to it! I'm not interested in fame and glory for myself as I'm actually a very private person. I just want anyone struggling with food allergies to know they are not alone and to support them however I can.
To vote for me please head over to Britmums to cast your vote! Voting closes on Friday 4th October and the winners will be announced on Twitter on Thursday 10th October.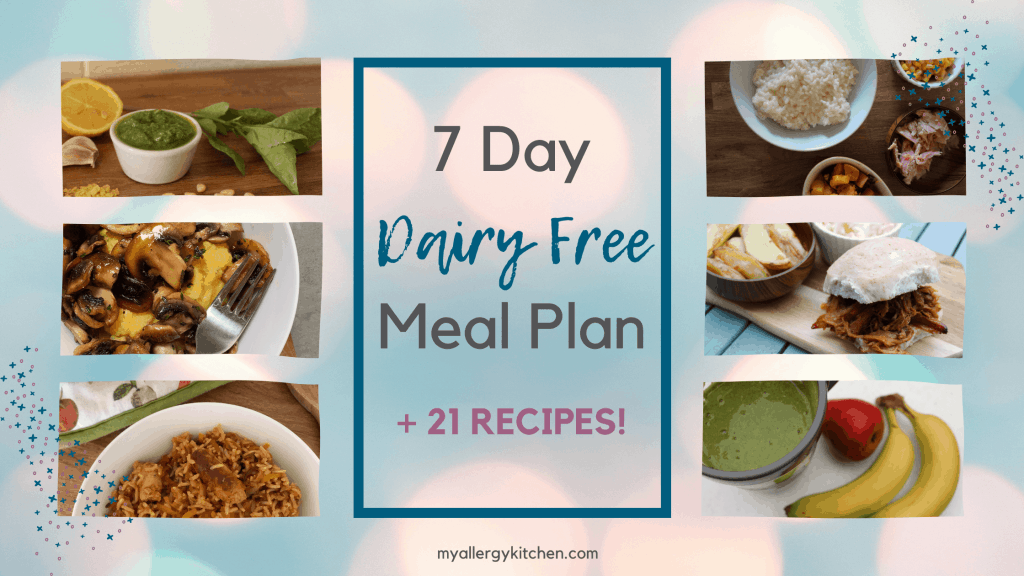 Anyway, back to the recipe...
Tiger Nuts
Tiger nuts are not a nut, despite the name! They are actually a vegetable that grows underground - a tuber, like a potato. The name comes from their stripy appearance. Tiger nuts are a very healthy food, packed with fibre and high in vitamins and minerals. Their mineral content includes calcium and magnesium, both of which are important for bone health. This makes it a great ingredient to use if you are avoiding dairy.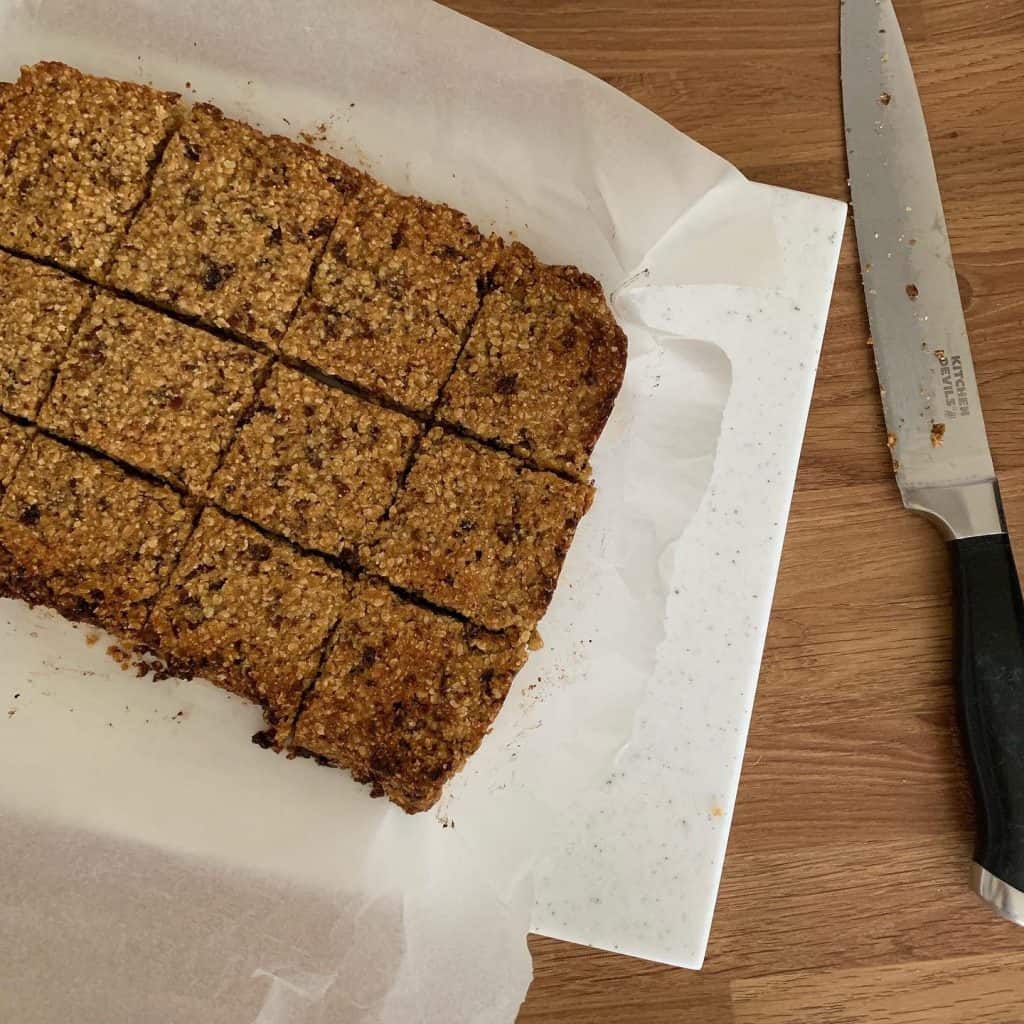 Millet Flakes
Millet is a naturally gluten-free ancient grain. It's a great plant-based protein source, with 11g protein per 100g. Including protein in your breakfast or snack helps to slow down the release of energy from the food and keeps you fuller for longer - avoiding blood sugar spikes and subsequent crashes. Millet flakes are a great alternative to oats in baking, and you can also use them to make porridge.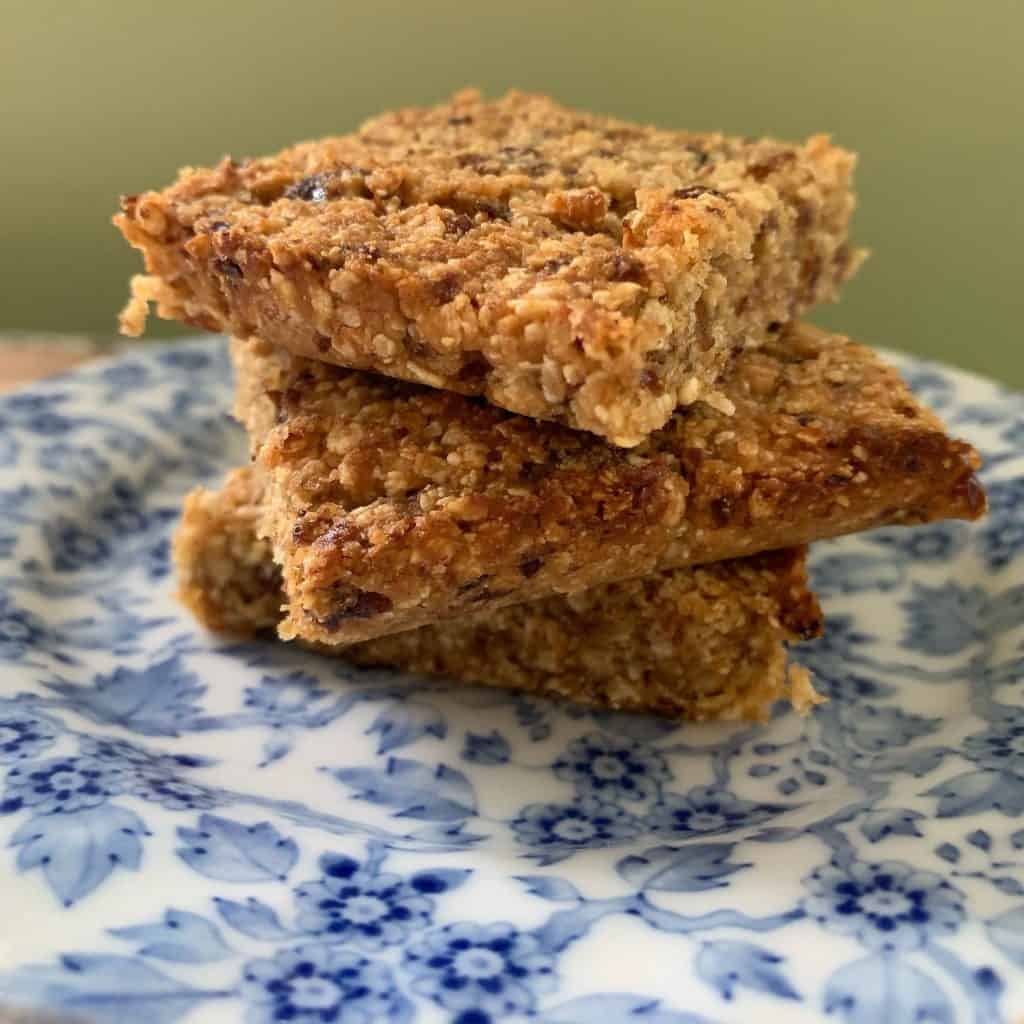 Weaning
Millet flakes can be quite chewy, so I wouldn't give these flapjacks to a very young baby. However, they would make a great healthy snack or make-ahead breakfast for an older baby or toddler. Millet is a great grain to introduce to children from a young age and can help to increase variety in your little one's diet.
How To Make Tiger Nut Millet Flapjacks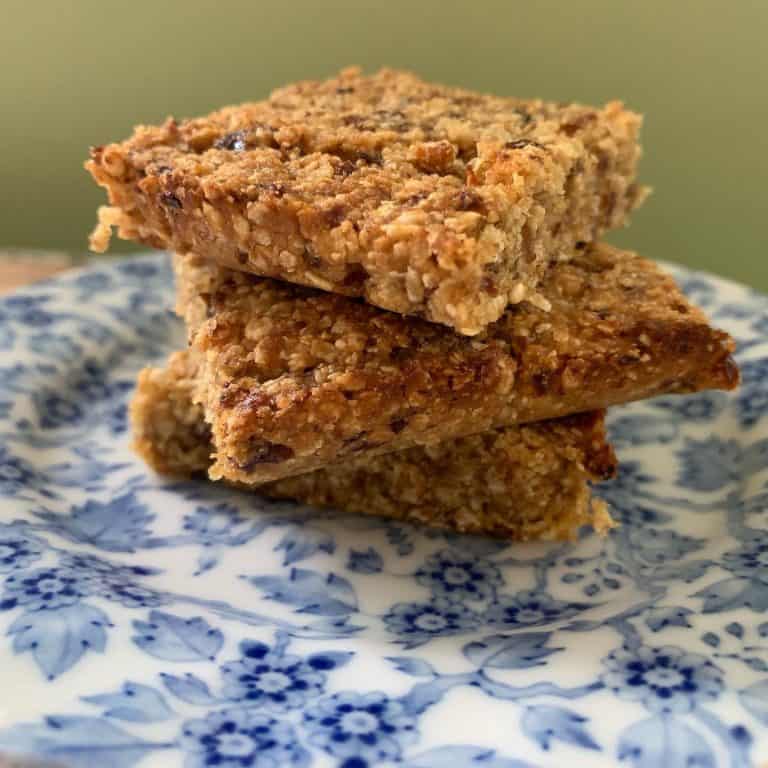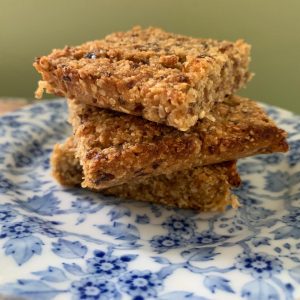 Healthy Tiger Nut Millet Flapjacks
Ingredients
100

g

raisins

1

ripe banana

150

g

millet flakes

100

g

tiger nut powder

100

g

cold-pressed rapeseed oil

(or dairy free spread, melted)
Instructions
In a small bowl, cover 100g raisins with boiling water and leave to soak for 5-10 minutes. 

Preheat the oven to 180C/160C fan/Gas 4. Line a tin with baking parchment. 

Put 1 ripe banana, 150g millet flakes, 100g tiger nut powder, 100g cold-pressed rapeseed oil (or use melted dairy-free spread) into a food processor. 

Drain the raisins and add to the food processor. 

Pulse until the mixture is well combined and sticky. 

Put the mixture into your prepared tin. Smooth down with the back of a spoon. 

Remove the flapjacks from the oven. Allow to cool slightly then cut into 12 squares.