As an Amazon Associate I earn from qualifying purchases.
These soft and chewy banana millet breakfast biscuits are a healthy, whole foods alternative to the breakfast biscuits you can buy. Plus they are free from all common allergens and vegan too. Perfect for busy mornings, they take just a few minutes to make the night before. The recipe is so easy a child can make it - see the photos below for proof! They're my allergy-friendly alternative to breakfast biscuits, which are marketed as healthy but are actually a processed food with added sugar and other additives.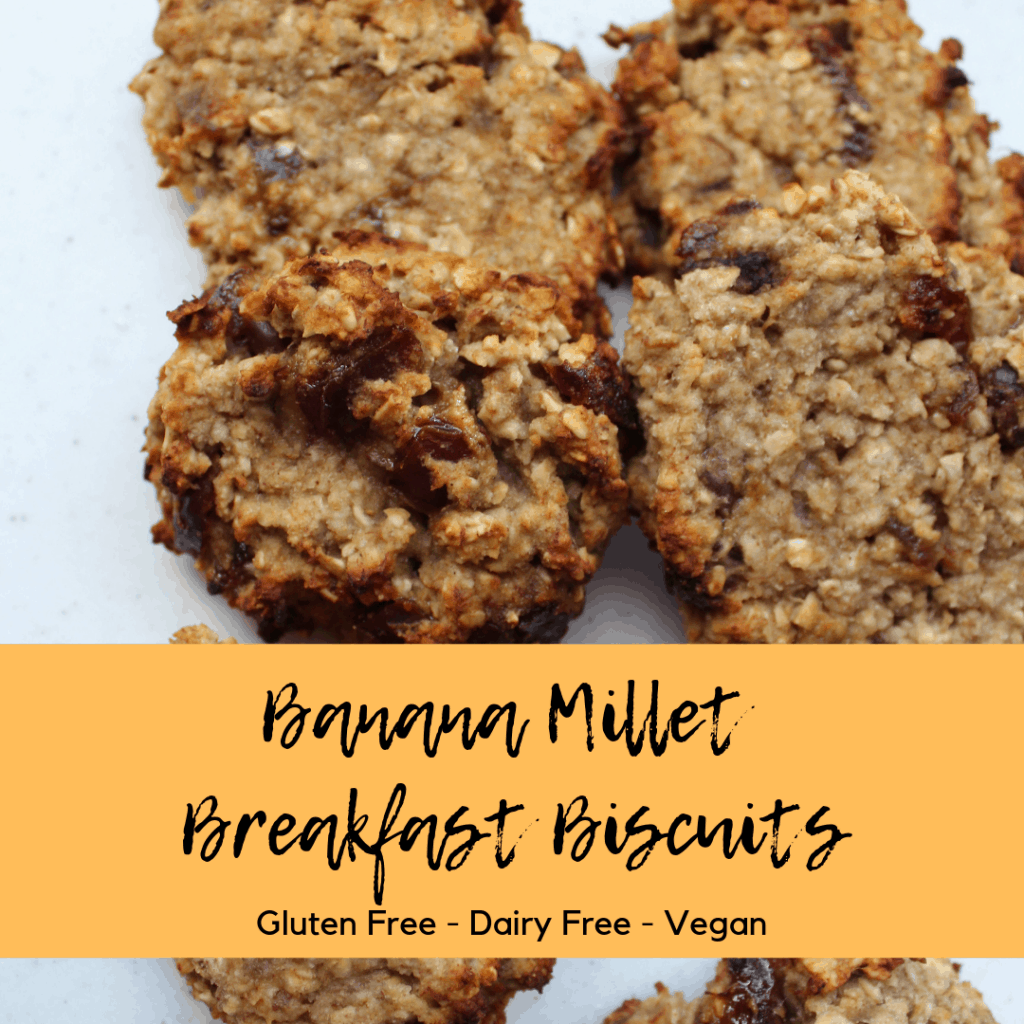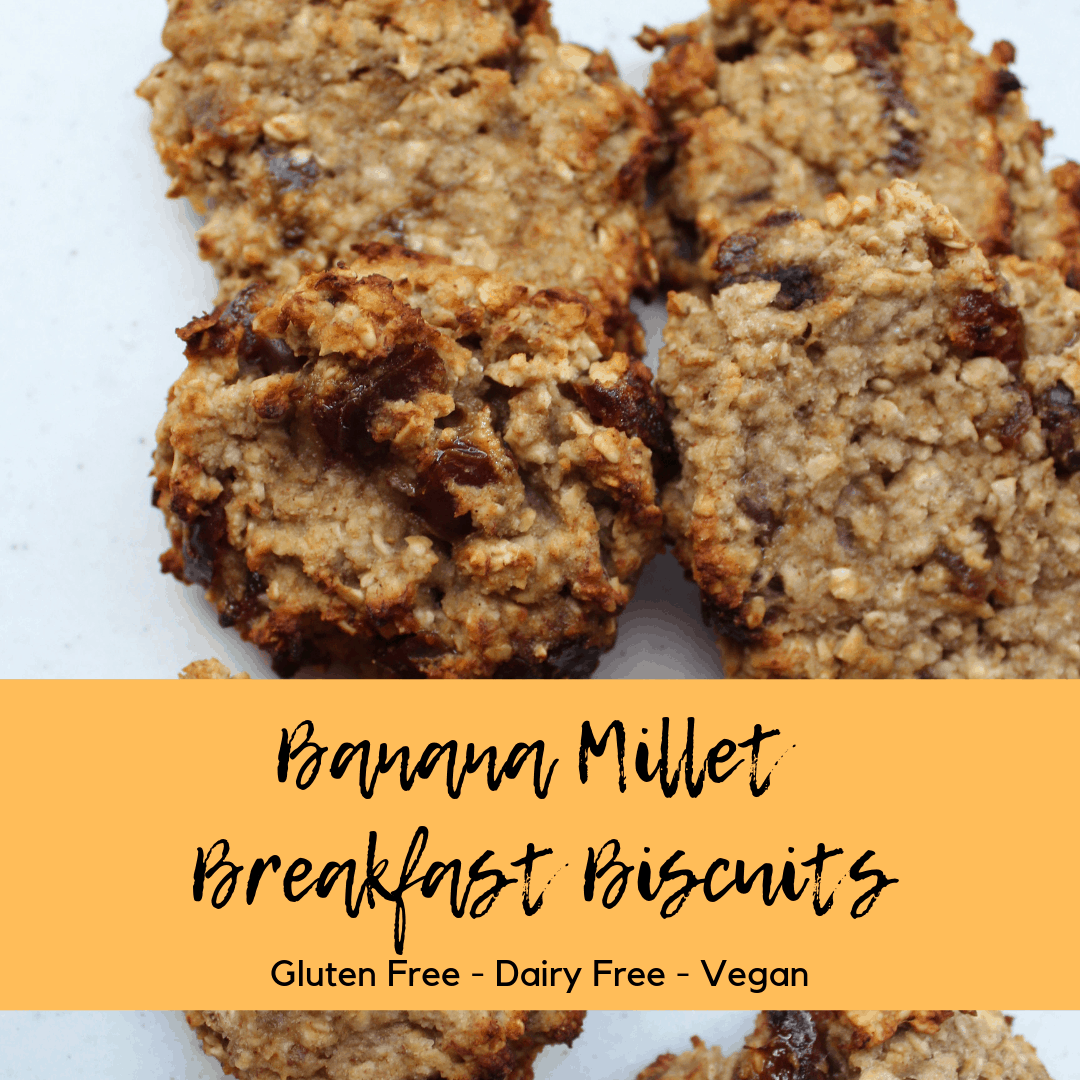 There are a couple of more unusual ingredients in this recipe, which you can buy online or in health food shops. If you're on a free-from diet due to allergies, or if you're vegan, it's good to try new foods. It's all too easy to get stuck in a rut and eat the same familiar safe foods over and over again. Adding more variety to your diet will help ensure your body gets the right balance of nutrients - and stops you getting bored! However, if you can't get hold of millet flakes, use oats, and for tiger nuts use ground almonds.
Millet
Millet is an ancient grain, and many cultures around the world today still use it in different ways. Gluten free and low-FODMAP, it's easier to digest than other grains. It's rich in magnesium, a nutrient which is important for bone health and is often lacking in modern diets. Millet is also a source of protein, with 11g protein per 100g millet. Adding protein to your breakfast helps slow down the release of energy to your body, and keeps you going for longer. Millet flakes can be used to make porridge and are a useful alternative to oats. Just check the label for allergy warnings as manufacturers often process millet on the same line as other ingredients.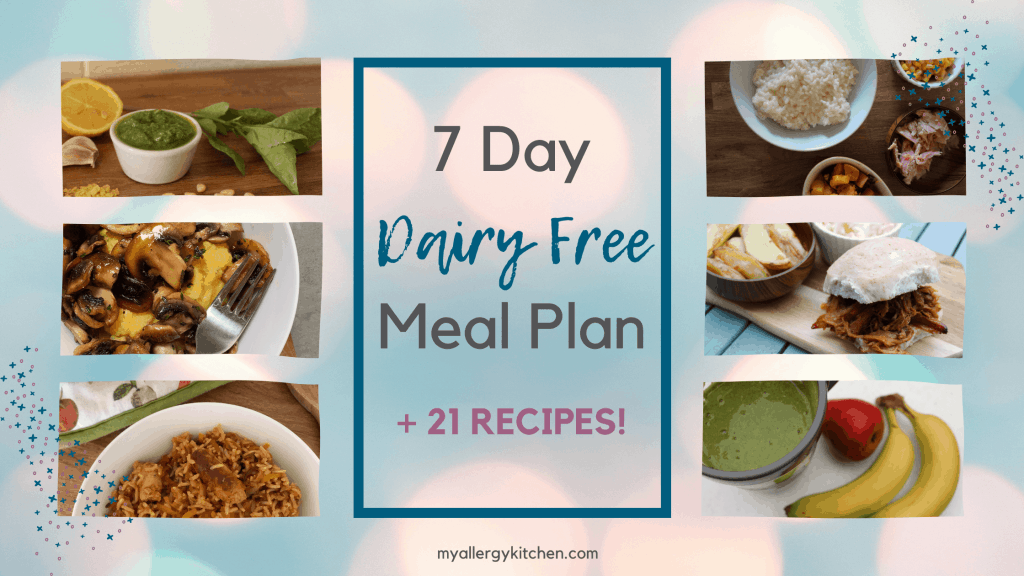 Tiger Nuts
Another ancient food that we seem to have forgotten about, I discovered tiger nuts last year and I love them! I use tiger nut powder as an alternative to ground almonds to add nutrition and texture in baking, for example in my dairy free carrot cake recipe. Tiger nut milk is my new favourite dairy-free milk alternative as it's absolutely delicious. Tiger nuts are not nuts, they are in fact the tubers of a grass-like plant. They have a number of health benefits, being high in certain vitamins and minerals as well as fibre and healthy fats. Tiger nuts may even act as a probiotic, encouraging the growth of health bacteria in your gut. They contain no allergens and are often processed in dedicated facilities (i.e. no cross contamination) although it's best to always check. They're also low-FODMAP.
How To Make Banana Millet Breakfast Biscuits
Here's my 8 year old to show you how easy this recipe is!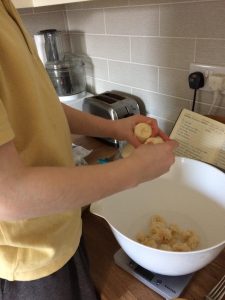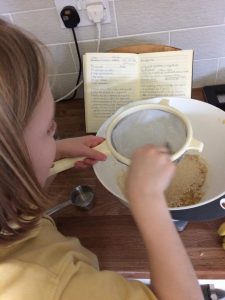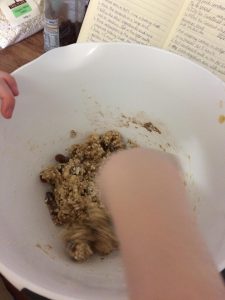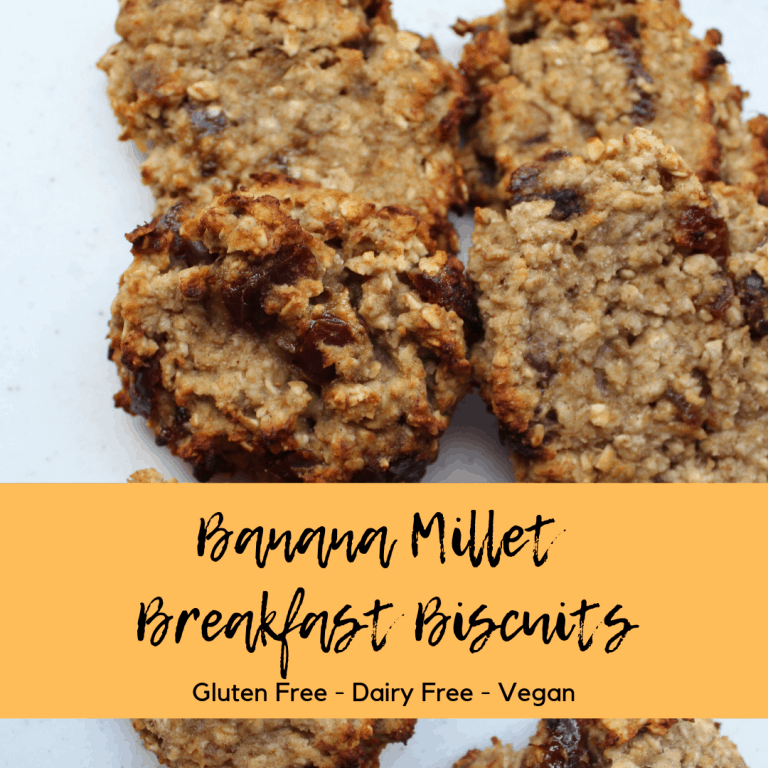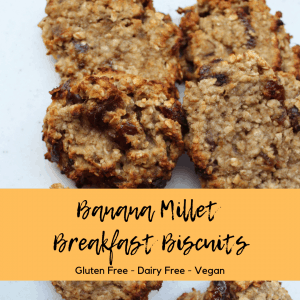 Banana Millet Breakfast Biscuits
Ingredients
2

large ripe bananas

¾

cup

millet flakes (or oats)

¼

cup

tiger nut powder (or ground almonds)

1

teaspoon

maple syrup

¼

cup

raisins

½

teaspoon

cinnamon
Instructions
Preheat oven to 180C/350F/Gas Mark 4. Line a baking tray with greaseproof paper.

In a large bowl, mash the bananas.

Sift in the tiger nut powder to remove any lumps and add all the other ingredients to the bowl. Mix until well combined.

Use a tablespoon to scoop the biscuit mixture onto the baking tray. Press down gently with the back of the spoon to flatten.

Bake for 15-20 minutes, until starting to turn golden brown on the bottom.

Remove from the oven and transfer the biscuits to a wire rack to cool.

Store in an airtight container for 2-3 days.