As an Amazon Associate I earn from qualifying purchases.
Carrot cake is my second favourite type of cake, after chocolate.  This dairy free carrot cake recipe is free from the top 14 allergens, so no gluten, eggs, dairy, soya or nuts (among others).  It's also suitable for vegans.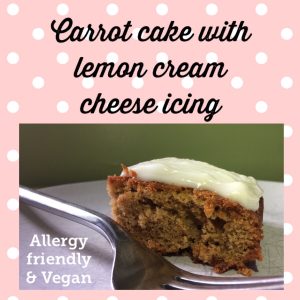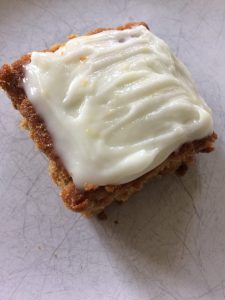 The secret ingredient is tiger nuts.  Now wait a minute! Tiger nuts are not actually nuts.  They are a vegetable!  Despite the name, they are suitable for those with nut allergies, I promise you!  They grow underground and are very nutritious, containing calcium, magnesium and potassium, and are high in fibre.  In Spain they are used to make a traditional drink called horchata, which is tiger nut milk.  In this recipe, tiger nut flour replaces ground almonds and make the cake soft and moist.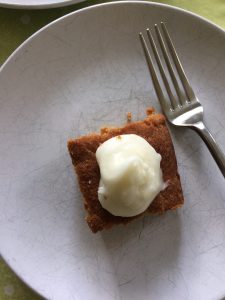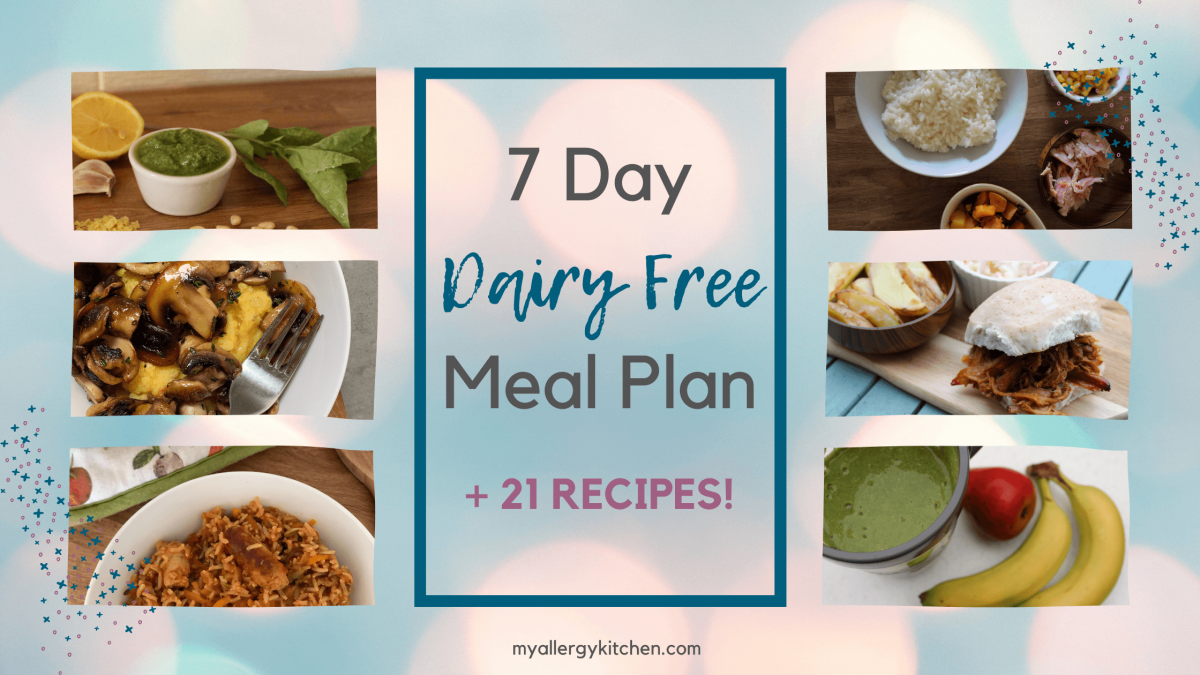 I bought my Tiger Nut powder from the Tiger Nuts company at the Allergy and Free From Show.  They are an independent UK based company run by a husband and wife team.  They are really lovely and when you speak to them you can tell Ani and Chris are so passionate about what they do.  I was so happy when I found their stall as I'd heard of tiger nuts but never tried them.  Talking to them made me realise that tiger nuts would be a great ingredient for allergy friendly baking, and they convinced me to give it a go.  I'm so glad I did!  I've been busy experimenting - so go and check out all my tiger nut recipes!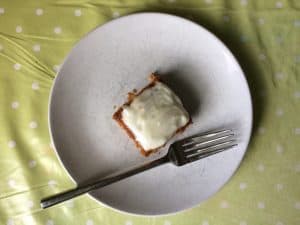 I've taste tested this recipe on my yoga class, which includes a coeliac and a couple of vegans, and everybody enjoyed it!  Everyone in my family also loves it, which is unheard of.   It's rare to find a recipe that everyone in my house will eat!  I've also given it to my children's (non-allergy) friends when they came round for tea and they didn't even notice it was a 'free-from' recipe.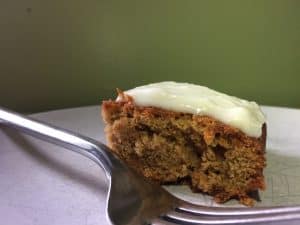 This dairy free carrot cake will keep in the fridge for up to 5 days, but it won't be around that long!!
If you try this recipe send me a photo, or share it with me on social media! I'd love to know what you think.
More Cake Ideas
If you like this, you might also like these dairy free cake/dessert recipes: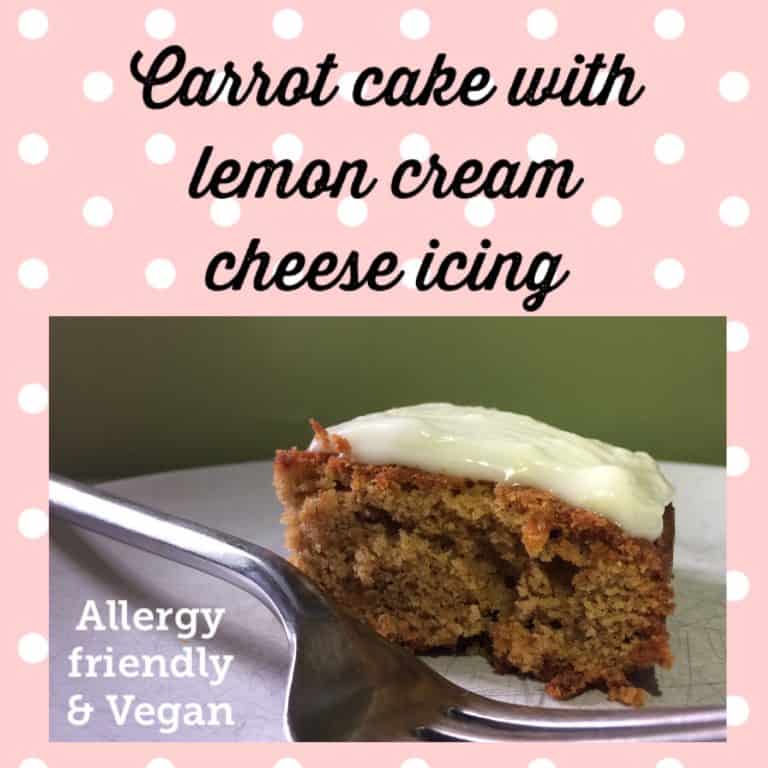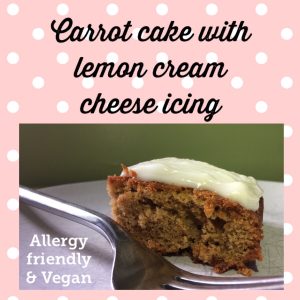 Carrot Cake with Lemon Cream Cheese Icing Recipe - Allergy Friendly, Gluten Free and Vegan
Ingredients
For the carrot cake
2

tablespoon

flaxseed

6

tablespoon

water

150

g

dairy free spread

150

g

light brown soft sugar

2

medium

carrots, peeled and grated

150

g

gluten-free self-raising flour

1

teaspoon

mixed spice

60

g

tiger nuts powder
For the lemon 'cream cheese' frosting
60

g

dairy-free cream cheese

zest of ½ lemon

juice of 1 lemon

225

g

icing sugar
Instructions
To make the carrot cake
Preheat the oven to 200C/180C fan. Grease and line a 20cmx20cm (approx) square cake tin.

In a small bowl, mix the flaxseed and water and set aside.

In a large bowl, cream together the dairy free spread and brown sugar.

Add the flaxseed and water mixture a little at a time and mix well to combine.

Stir in the grated carrot.

Sift the flour, mixed spice and tiger nuts powder into the bowl and fold into the mixture.

Pour into your prepared cake tin and bake in the oven for 30 minutes.

Once cooked, take the cake out of the tin and leave to cool on a wire rack.
To make the lemon cream cheese icing
Combine all the ingredients in a bowl. Beat well until smooth with no lumps remaining.

Once the cake is cooked and cooled, cut it into squares. Spread the icing over the top of each square and enjoy!