As an Amazon Associate I earn from qualifying purchases.
Last Friday I went to the Allergy and Free From Show at London Olympia for the first time.  It was amazing!  There was so much going on, so many stalls and lots of different talks and cooking demonstrations at different times of the day.  In the same hall there was also the Just V Show for vegan food and the Love Natural Love You show.  It worked really well having those three shows together in the same location because there is a lot of overlap. I visited stalls in all three areas.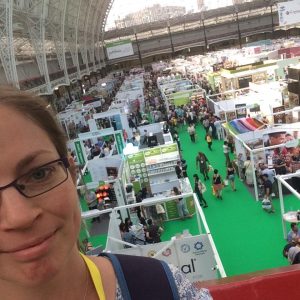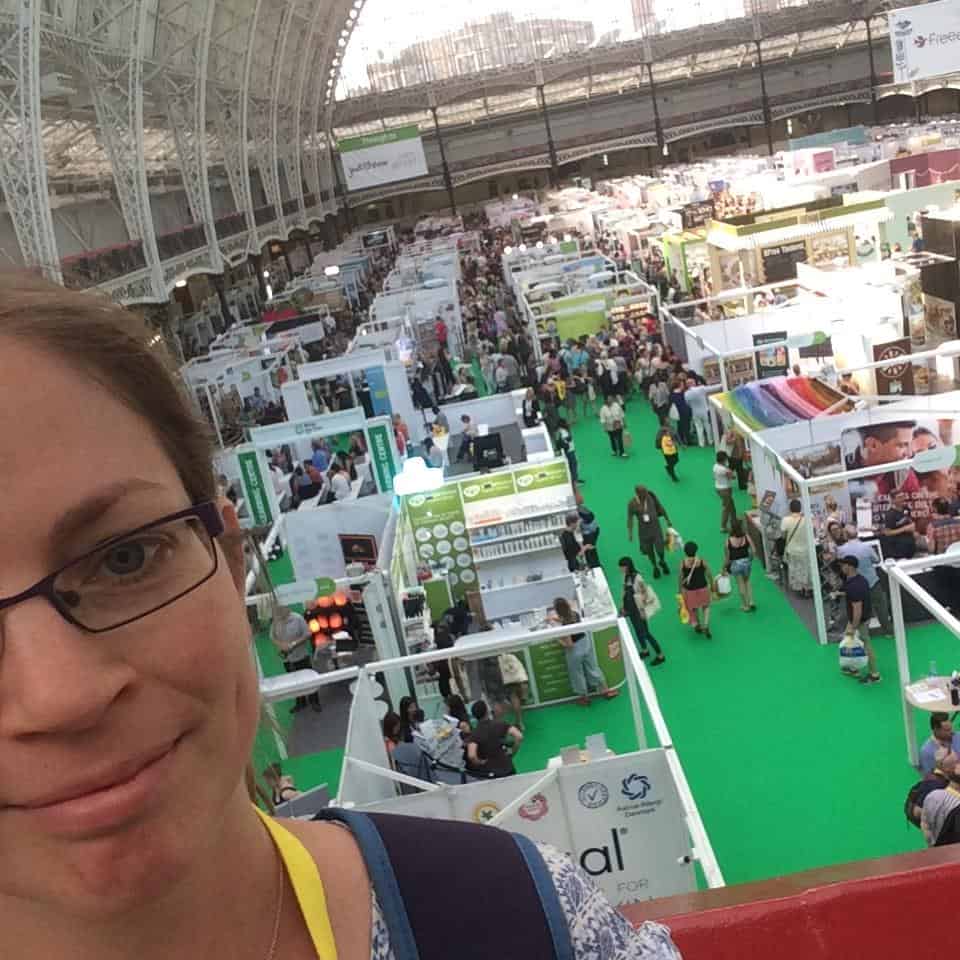 On the whole I was struck by how much choice there is coming onto the market for people with special dietary needs. There are so many new products being developed and so much innovation going on it really is fantastic! Manufacturers seem to be getting more aware of the issues of multiple food allergies. I discovered several new products there that are free from all the top 14 allergens. There were many more that are free from milk, egg, wheat and soya. (Stay tuned for my favourites) One of my daughters is allergic to soya, including soya lecithins, which is found in something like 60% of packaged food. This even includes a lot of free-from food! So I am very happy that manufacturers are starting to move away from it.
There was also a lot of buzz around low-FODMAP food which is great for those who have IBS. All in all it was very positive and exciting to see that there is so much choice now for people with food allergies and intolerances.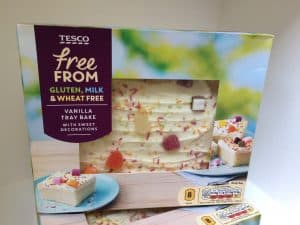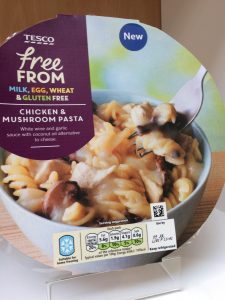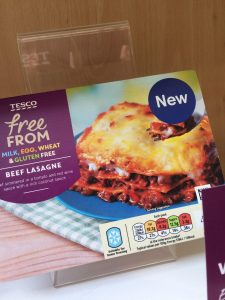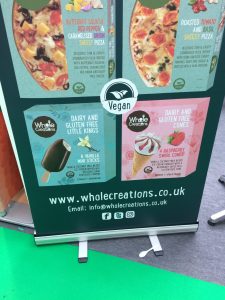 My Favourite Finds
I tasted lots of free samples and everything was delicious! Nothing that tasted of cardboard!  I found some new products and brands to try that I had never heard of before, including vegan/dairy and soya free squirty cream.  This made my lactose intolerant 7-year-old's day!  I also bought a pack of tiger nut powder.  Tiger nuts are not actually a nut, but you can use them as a substitute for ground almonds in baking (among many other uses). This makes them perfect for families like ours with multiple allergies so watch this space!  I also discovered Sojade are bringing out hemp and oat based yogurts. This is great for us as we can't have dairy, soya and nuts, and my kids don't like coconut based yogurts.
Update: I've been busy baking! Check out my Tiger Nut Recipes!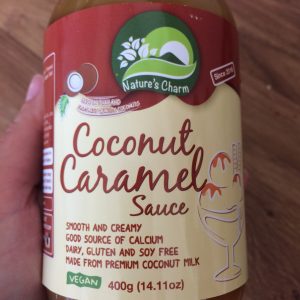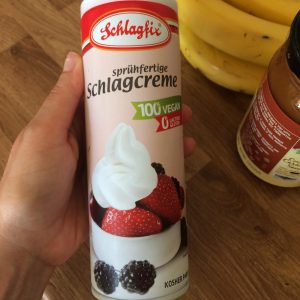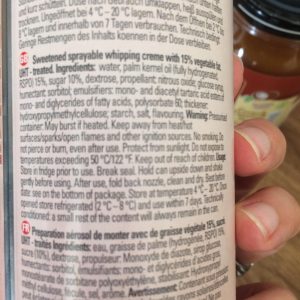 Kids with allergies have some new products to look forward to as well. For example Ilumi are releasing a new range of ready meals of children (which will soon be available in ASDA). These would be perfect to take to sleepovers or to keep at home just in case of an emergency. Rates of food allergy are much higher among children than adults so this is a big untapped market for brands, providing child size portions in child-friendly packaging.
Talks and Demonstrations
Emma Amoscato and Nina Modak from Allergy Travels talked about Travelling with Allergies. We are making our first family trip abroad this year and they had some excellent tips and advice. They are both keen travellers and it was nice to hear such positive stories about travelling with food allergies. Although it requires more planning and preparation, you can still enjoy fantastic holidays and trips abroad.
Julie Van Onselen, an expert Dermatology Nurse from The Eczema Society, gave a talk about common questions about eczema. I feel much more confident in managing my daughter's eczema after listening to what she had to say, as I had a lot of the same questions myself! GPs often give conflicting or out of date advice and you don't get long to speak to them. So it was really nice to learn more in-depth about it and to get the best and most recent advice.
Natalie Roberts from Happy Healthy Nat was there demonstrating her new recipe for Healthy Mini Mint Choc Cheesecakes. I am definitely going to try these! They look delicious, are really easy to make and super healthy too.
Would I go again?
I would love to go again next year. If I do I will bring a wheely shopping bag, as there were so many products there I wanted to buy but simply couldn't carry! I will also take LOTS more pictures as I can't even remember everything that there is to tell you about.
To find out when the next Allergy & Free From Show is taking place head over to https://www.allergyshow.co.uk/