As an Amazon Associate I earn from qualifying purchases.
Here's a quick and easy breakfast smoothie to start your day. It's dairy free and vegan too. With a satisfying, creamy, thick texture, this pear and cinnamon smoothie contains spinach for a nutrient boost, but I promise you won't be able to taste it. I personally think it tastes like cake mixture!
This recipe can be adapted to make it free of all common allergens.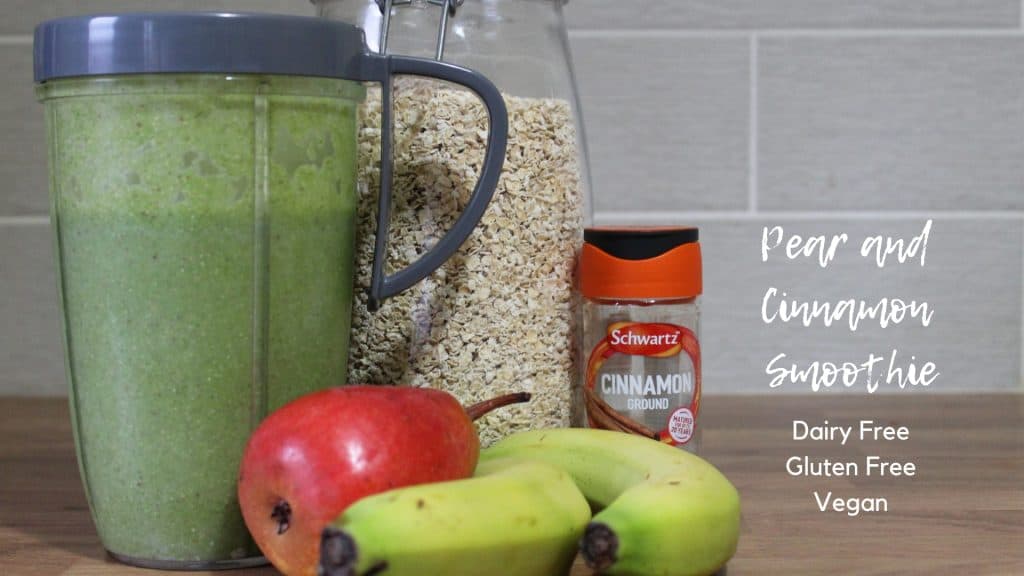 Be Like Popeye
I use frozen chopped spinach because whenever I buy fresh spinach, it turns to mush before I get around to using it. Frozen spinach = less waste. You also don't have to wash it (which saves time) and it is far cheaper than fresh spinach too. Spinach is one of the most nutritious foods around, but not everyone likes the taste. Hiding it in recipes like this pear and cinnamon smoothie can be a good way to sneak it into your diet. Among its many health benefits, it's a great source of folate, the natural form of folic acid, as well as Vitamin K which is important for bone health,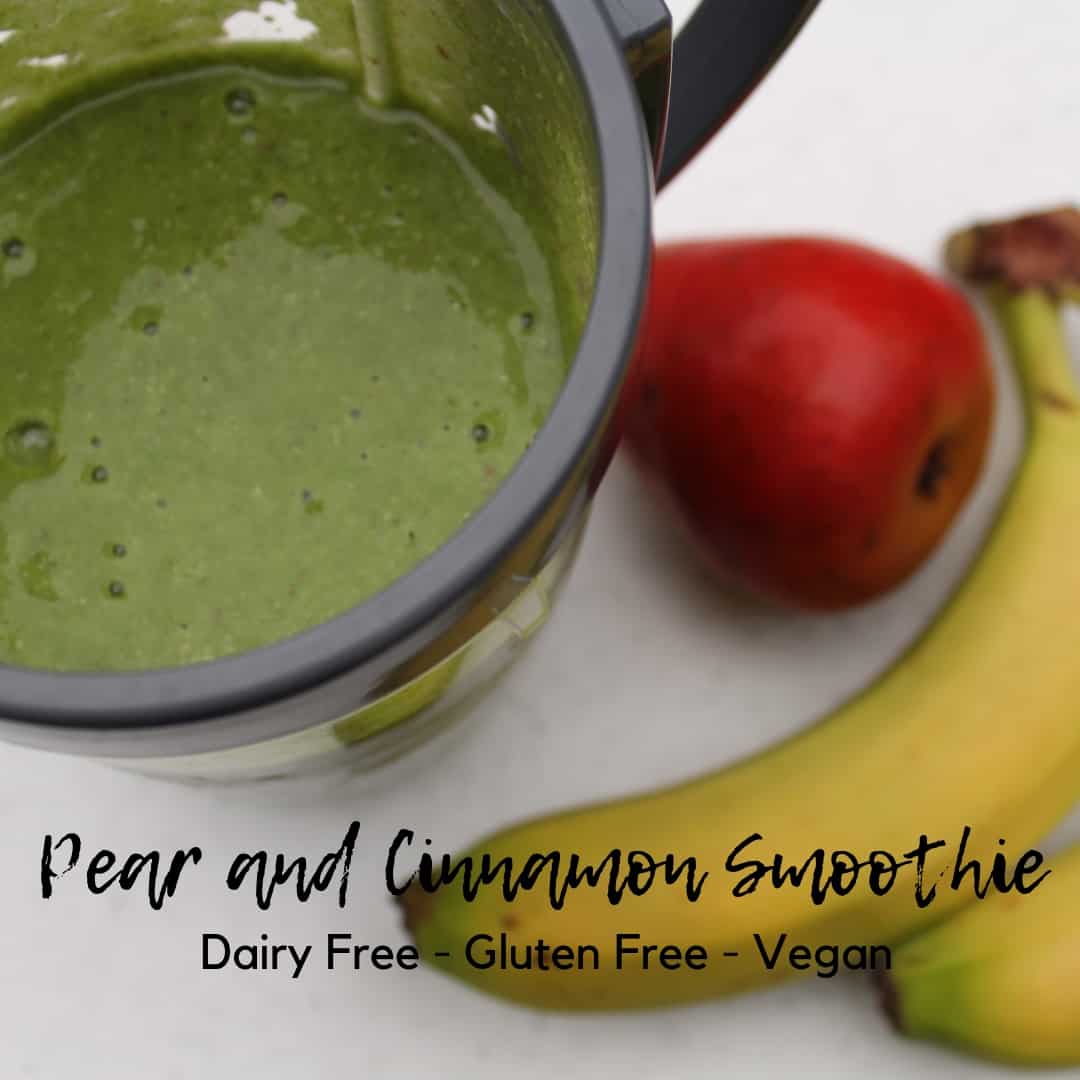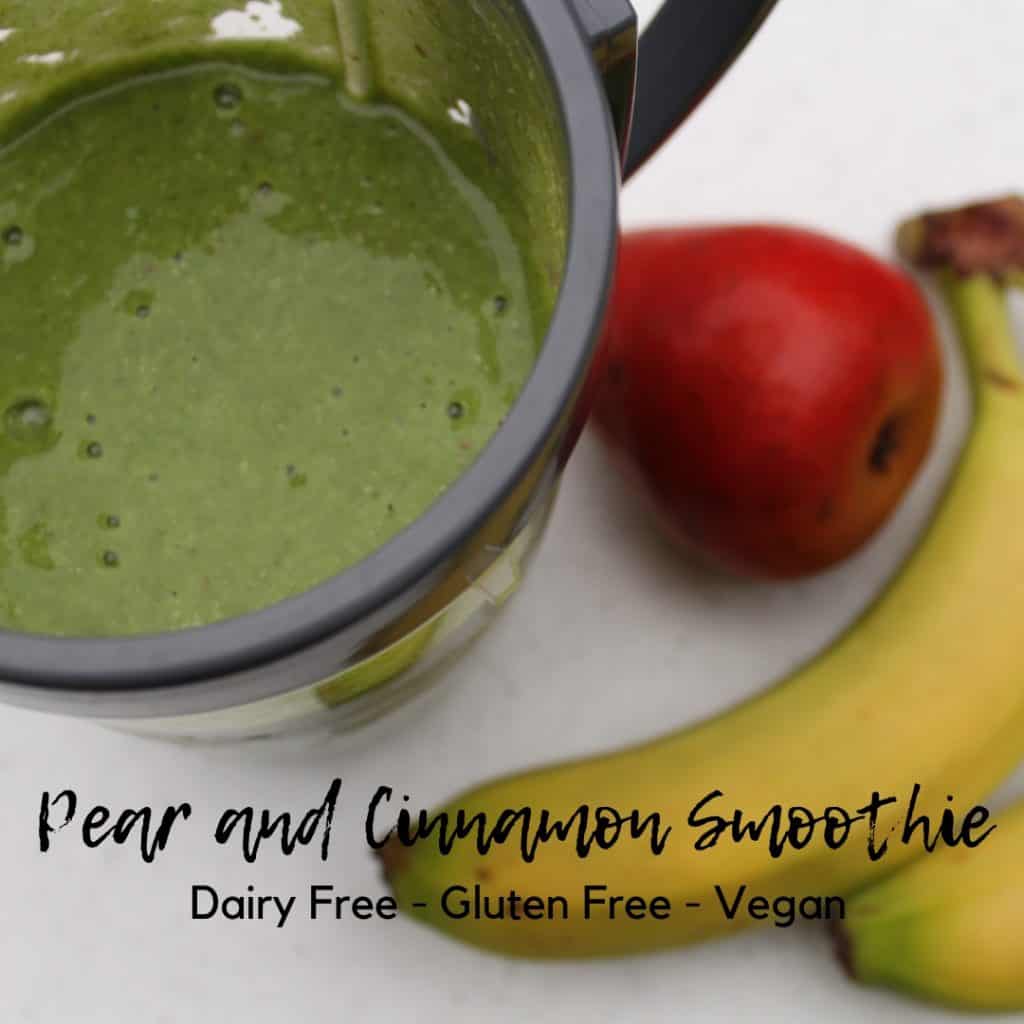 Natural Protein Boost
Oats are a natural way to add protein to your smoothie without using protein powder (processed food, blech). Smoothies contain a lot of fruit, which can spike your blood sugar. Adding protein slows this down, releasing the energy more steadily, and helps to keep you fuller for longer. Use gluten-free oats if needed. Alternatively you could use millet flakes or tiger nuts powder. Millet flakes have a similar protein content to oats. Tiger nuts (which are actually a legume, not a nut) have less protein, but do contain loads of other nutrients, including calcium, so make a great addition to a dairy free diet.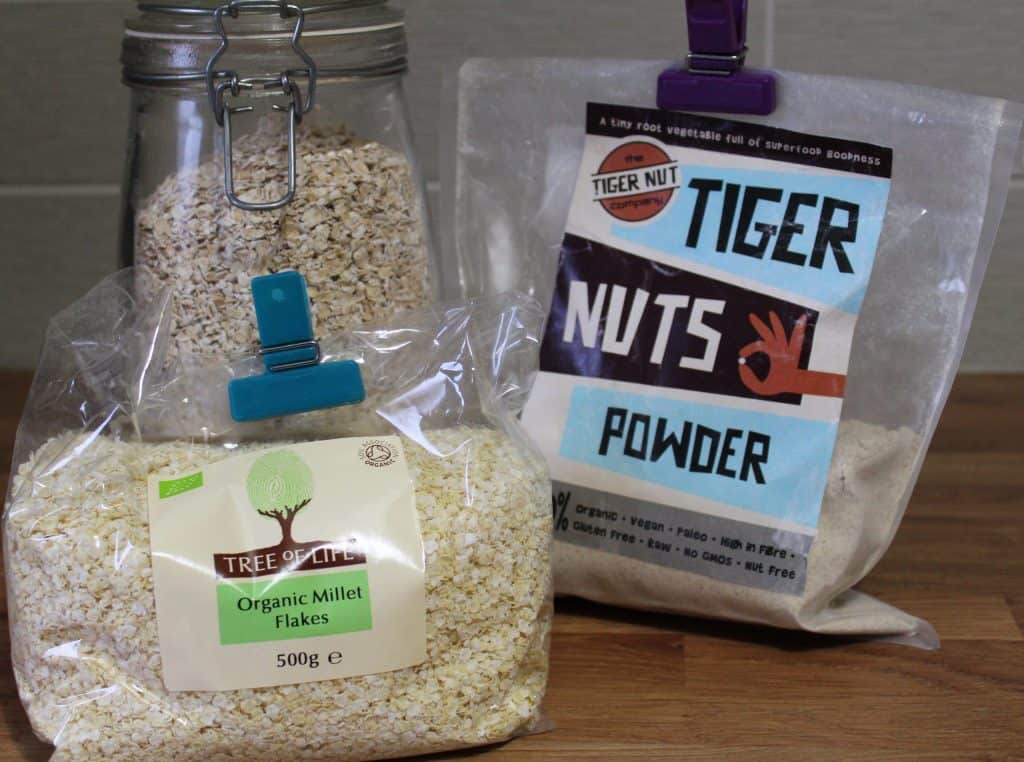 If you're adding something like oats to a smoothie you do need a high-powered blender to get a smooth texture. I use a 600W Nutribullet, which is perfect for the job. (Not an ad, bought and paid for with my own money).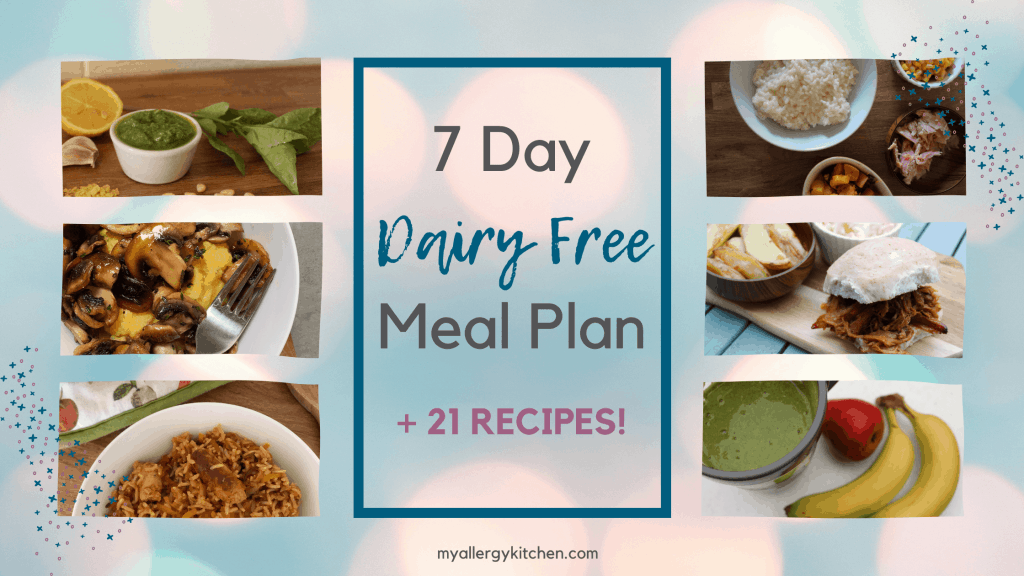 Hooray for the Little Guys
Using dairy free yogurt with live cultures also adds good bacteria to your breakfast to look after your gut. The gut microbiome (the bacteria and other organisms that live in your intestines) is being linked with so many areas of health, including food allergies, so look after those little guys in there! I like Koko Dairy Free best taste-wise, but there are many different brands out there.
So whether you're joining in with Veganuary, avoiding dairy due to food allergies, or just looking for a quick and easy breakfast to enjoy on-the-go, try this pear and cinnamon smoothie! It's a balanced breakfast you can throw together in just a few minutes, that will set you up for the day ahead.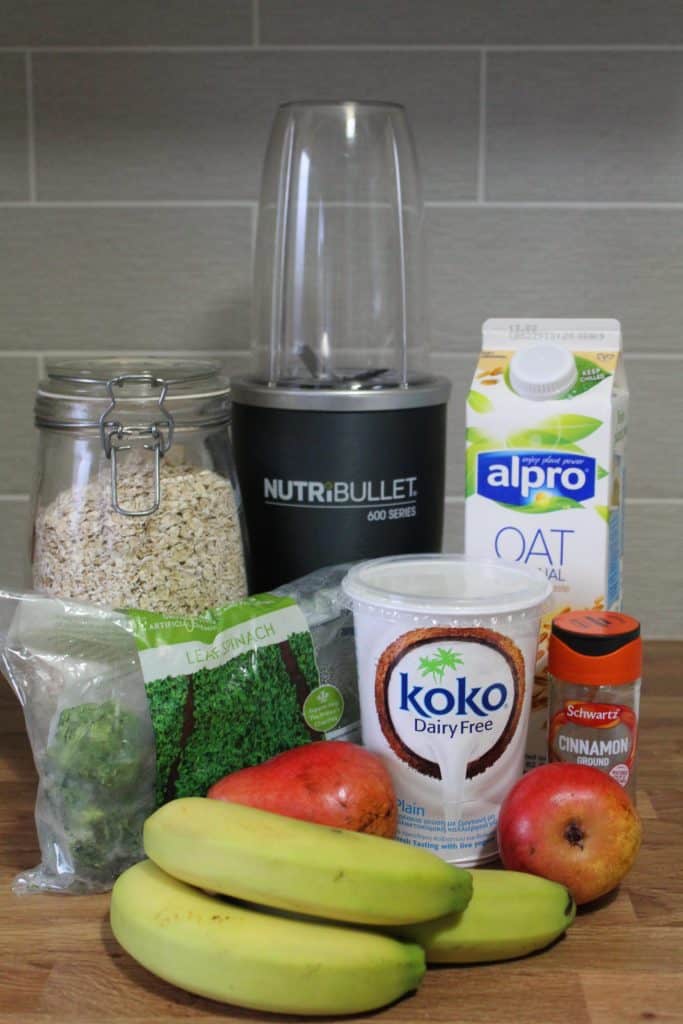 Like this? Subscribe now to get my monthly newsletter direct to your inbox!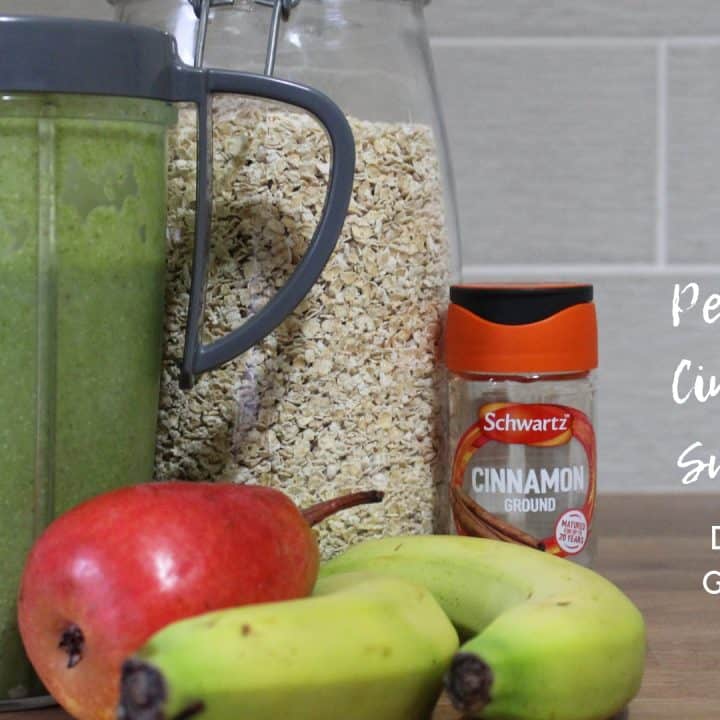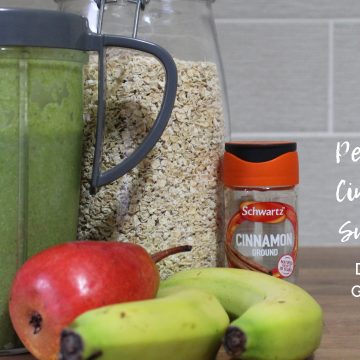 Pear and Cinnamon Smoothie (Dairy Free)
Ingredients
1

pear, cored and chopped

(ripe, soft pears work best)

1

banana, peeled and chopped

3-4 blocks

(80g)

frozen chopped spinach

¼

cup (30g)

gluten-free oats, millet flakes or tiger nut powder

¼

cup (70g)

dairy free plain yogurt

1

teaspoon

cinnamon

200

ml

dairy-free milk alternative or apple juice
Instructions
Add all the ingredients except the dairy-free milk alternative or apple juice to your blender.

Pour in enough dairy-free milk alternative or apple juice to cover, and blend.