I'm so excited because the big day is finally here and I get to share it with you all! Cue fanfare ... it's launch day for my new book, The Busy Parent's Guide to Food Allergies: Everything you need to know about cow's milk allergy and other childhood food allergies! Ta-dah!
It's a funny sort of day. Get up, shower, get dressed, have breakfast, load the washing machine, empty the dishwasher, feed kids, make packed lunches, get kids ready, take kids to school, LAUNCH BOOK!!! I've wanted to write a book since I was a child so this is a real bucket list moment for me!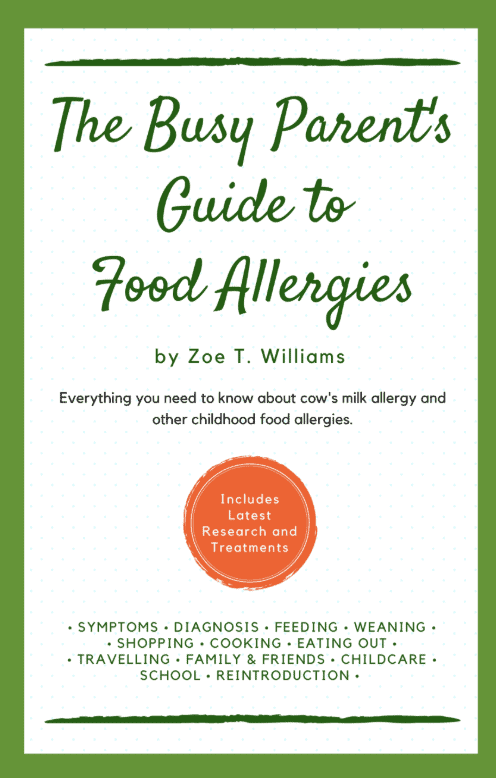 In this book I've gathered together all of the best, most up-to-date information about managing childhood food allergies and presented it in a handy, easily accessible format. It's available in paperback format on Amazon, with Kindle edition coming soon.
As an allergy mum myself, I have written this book to help other families who are going through the same experience we have (and still are). The food allergy journey can be confusing, lonely and scary at times. My book is designed to support families along the way.
If you buy the book please please please leave a review on Amazon! This really helps others to make the decision whether to buy it or not.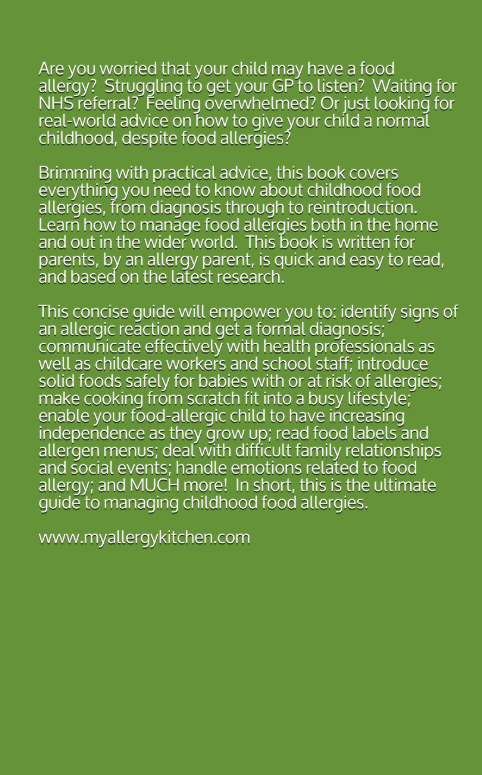 To celebrate I've got an amazing giveaway over on my Instagram feed. You can win an Allergy Mama bundle worth over £75! With prizes from Bear and Bunny, Decidedly Different Gifts, Forced to be Fussy, Spotty Lime, The Tiger Nut Company, and of course a signed copy of the book, hop on over to the competition now!
I've also got an author Q&A in my Instagram stories on Thursday, and loads of other surprises on my social media channels, so follow me now on Instagram, Twitter and Facebook to join in the fun!