When you are new to food allergies, it can feel overwhelming and isolating. There's a lot to get your head around. Feeding your child is a parent's number one most important task, and it suddenly gets a lot more difficult. GPs are not always very clued up about allergies, and it can take months to get a referral - so what are you supposed to do in the meantime? This is where Facebook allergy support groups can be a lifeline.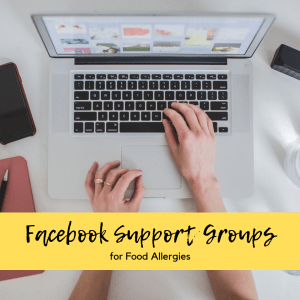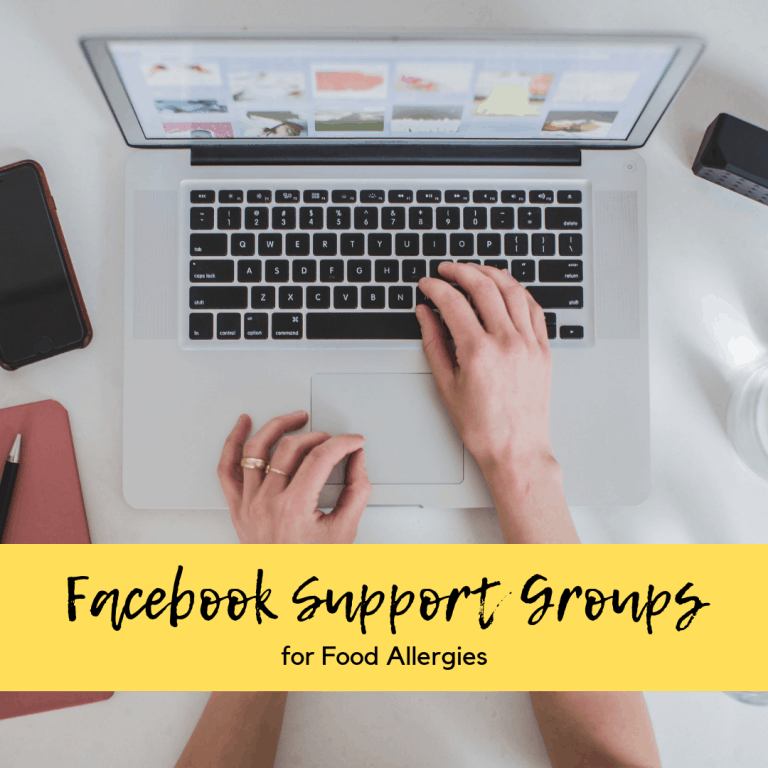 We discovered my daughter had a milk allergy at just a few weeks old. Then, at 4 months old, we then found out she also had a soya allergy, and then more allergies developed after we started solid foods. We saw several GPs during this time who were dismissive and unhelpful. So I turned to Facebook allergy support groups for advice. Suddenly, I realised that there were loads of other mums out there like me, having similar struggles. I felt much less isolated. I finally had somewhere to ask my allergy-related questions, and there was always someone out there to respond.
Facebook Allergy Support Groups
Obviously these groups are not a replacement for medical diagnosis and treatment for allergies. But they can offer something that doctors often can't - practical and emotional support. They are a great place to get in touch with other parents of children with food allergies. Here are my favourites - most of these are UK based groups unless otherwise stated: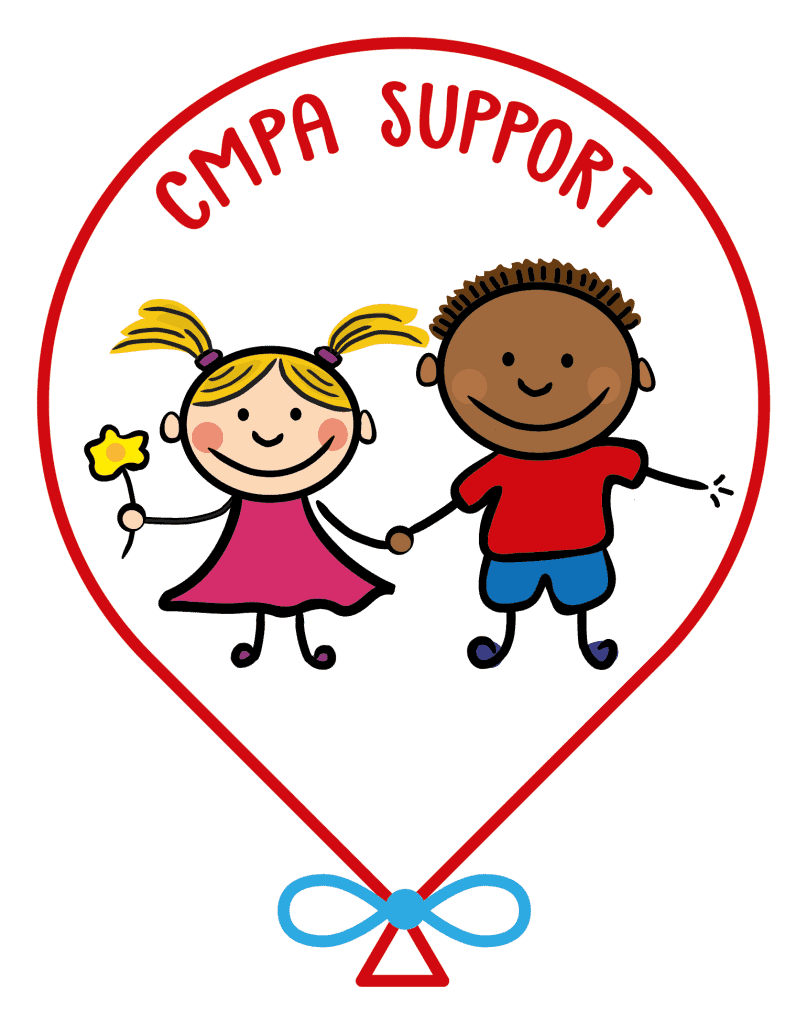 I joined this group back in 2014 when my daughter was a baby, and I'm still a member today! CMPA stands for cow's milk protein allergy. This group is aimed at the specific challenges related to childhood milk allergy (alongside other allergies too), It's run by the charity CMPA Support. With over 34,000 members, it's a very active group. If you post a question you're sure to get a quick response here. In fact the group is so busy, they have set up several related groups for specific topics, such as Breastfeeding, Weaning, Reintroduction, Recipes & Food Finds and Reflux, as well as regional groups.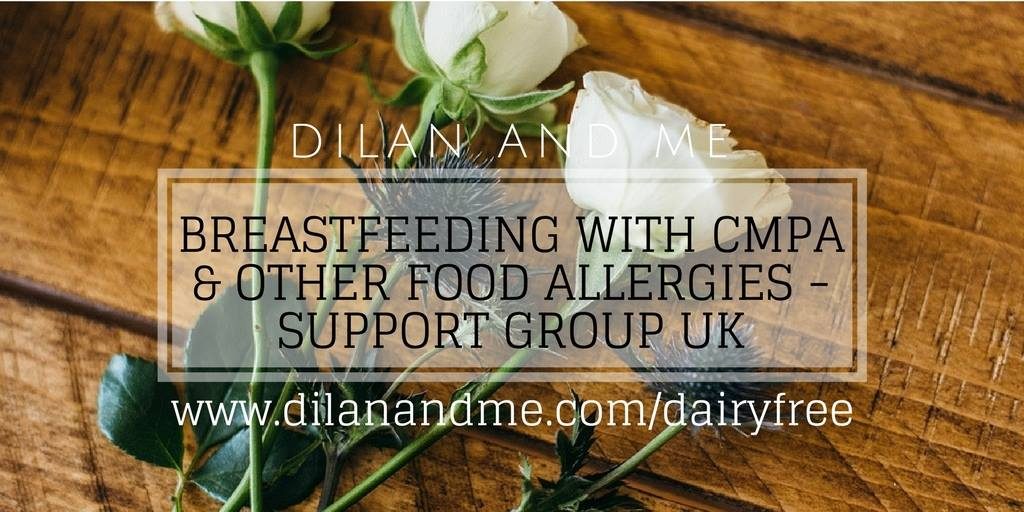 Lauren Gordon of DilanandMe is the founder of this group. She breastfed her son with CMPA and now supports other mums going through the same experience. She describes it as "A lovely supportive community for mamas breastfeeding babies with CMPA and/or other food allergies." It's a popular group with over 4,500 members.

Allergy UK is "the leading national charity providing support, advice and information for those living with allergic disease". They say "This group was created to provide a safe and supportive environment for those who are living with allergic conditions, to offer support and advice to one another." There are over 4,800 members with all types of allergies (including non-food allergies like penicillin, latex, pets, etc) and across all age groups. Their helpline is also a great source of support (phone number in the image above).
Run by food allergy blogger Emma Amoscato of Free From Farmhouse. Emma is a mum of two children with multiple allergies. She works tirelessly to support people with food allergies and raise awareness. She set up the group as "a place for people to share positive and proactive advice and experiences". This group has people of all ages with allergies and asthma, and currently has over 700 members.
This is a support group with a difference - it's run by a dietitian! It's a smaller group with over 350 members. Nishti shares her unique tips and advice for managing cow's milk allergy in the group, and it's a great place to ask questions too. For example, she recently travelled to Nigeria to investigate why food allergies are practically non-existent there. She shares lots of videos too, so it's very user-friendly. It's not a substitute for a one-to-one session with a dietitian or other health professional, but it's a really excellent resource, and a great way to connect with other mums too.
UPDATE: I am now also an admin of this group so Nishti and I can work together to answer your questions!
This is a group for sharing nut and peanut allergy safe foods, created by Angela, whose daughter has nut and peanut allergies. The group admins work very hard organising the photos shared by members into albums for different categories. This includes everyday foods such as cereal, curry sauces and ready meals, but also seasonal items such as Easter eggs that are nut & peanut free. They don't allow items that include a may contain statement for nuts or peanuts to make it as safe as possible.
There are also associated groups for allergy questions and chat and there is now a NutFreeLiving Marketplace where you can order nut & peanut free products.
With over 8500 members, this is a very active group with many posts every day. This is an international group with most members from the USA, but a lot of the discussion will still be relevant to UK mums. The group's description speaks for itself:
Navigating life with just one food allergy is tough, but when you add multiple allergies into the mix meal time becomes very stressful. Parents of kids with multiple food allergies often feel alone, or overwhelmed with no place to turn. If you've ever had that feeling, then this is the place for you!

Parents of Children with Multiple Allergies Facebook Group


This is a new American group started in January 2019. It's growing fast with nearly 300 members already. The founder, Allison Purvis, is very active within the group and there are lots of interesting discussions going on. Allison runs a couple of allergy-related businesses which she occasionally promotes within the group where relevant.
I hope this post was helpful and that you can find a group that suits you. Having a support network is invaluable when you're dealing with food allergies. If you know of any other great Facebook groups for food allergies, leave a comment below and I'll add them to the list!
Updated 30th March 2020 to add Nutfreeliving Food Guide