As an Amazon Associate I earn from qualifying purchases.
So easy I hesitate to even call it a recipe! You only need two ingredients: a pack of ready-rolled puff pastry and a jar of mincemeat. These dairy free mince pie pinwheels are fun to make with the kids, although they may be a bit too fiddly for preschoolers.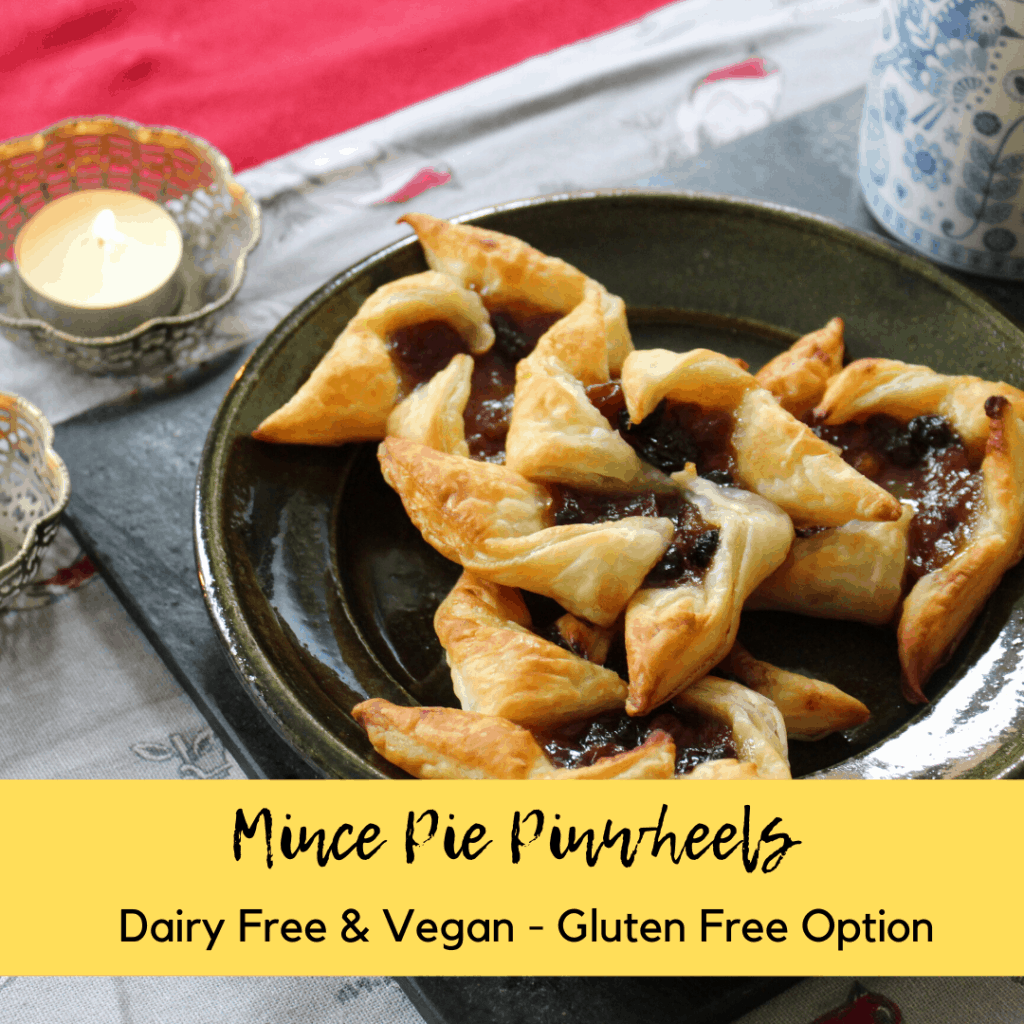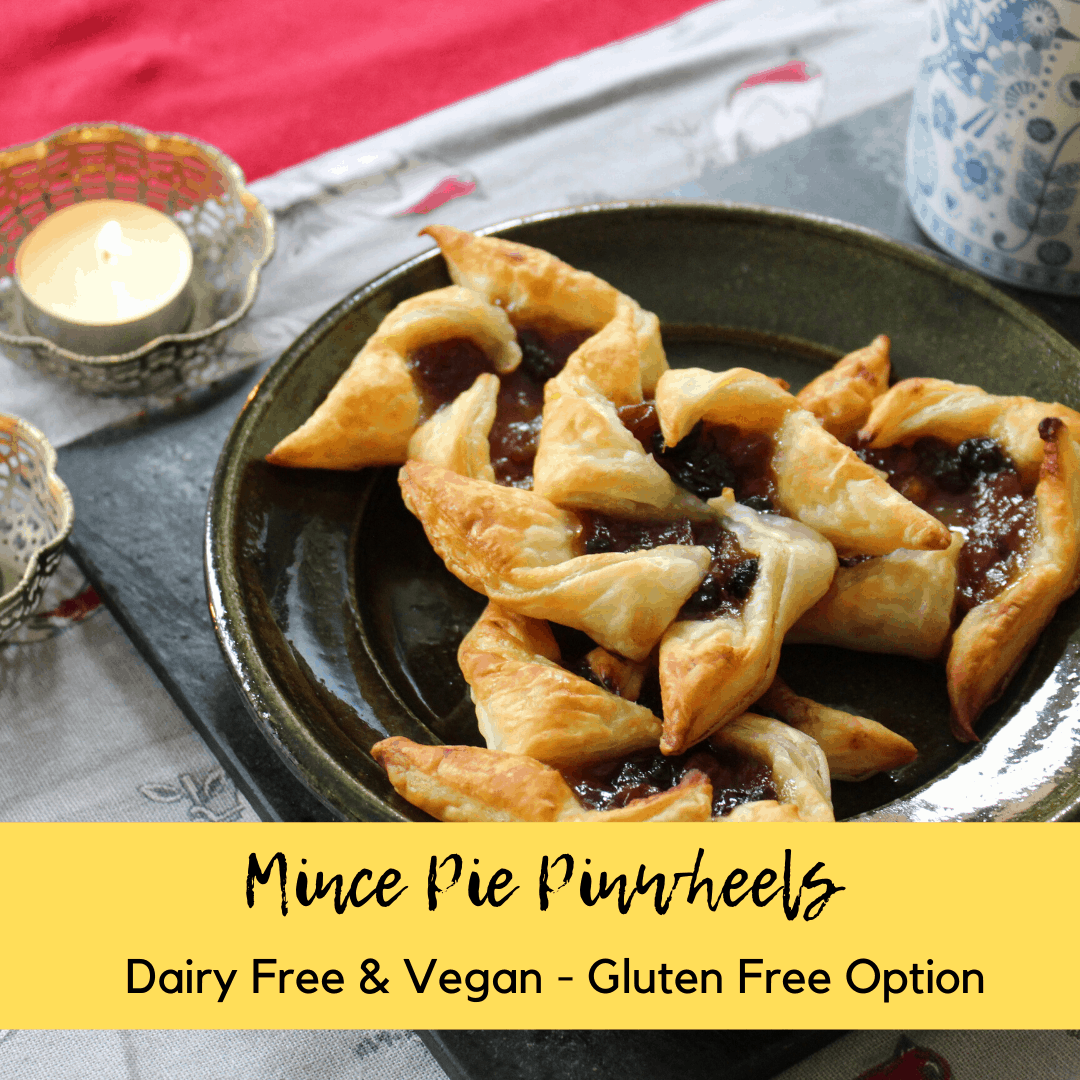 They look a little bit fancy but are actually really simple to make. In fact, it's easier than making normal mince pies! Perfect if you want to impress your friends and family or need to quickly whip something up for a Christmas cake sale. They're also ideal if you're not dairy free yourself, but need to cater for guests who are. They take less than half an hour to make from start to finish, with minimal clean up.
You can also use all sorts of different fillings in these pinwheel shapes, they're not just for Christmas. For example, you could use strawberry jam, preserved figs, cherry compote, apple puree and a little cinnamon... there are so many possibilities!
Feeling Christmassy? Check out my Top 14 allergen-free gingerbread biscuits and for any turkey leftovers why not try my turkey, sage and apple hash!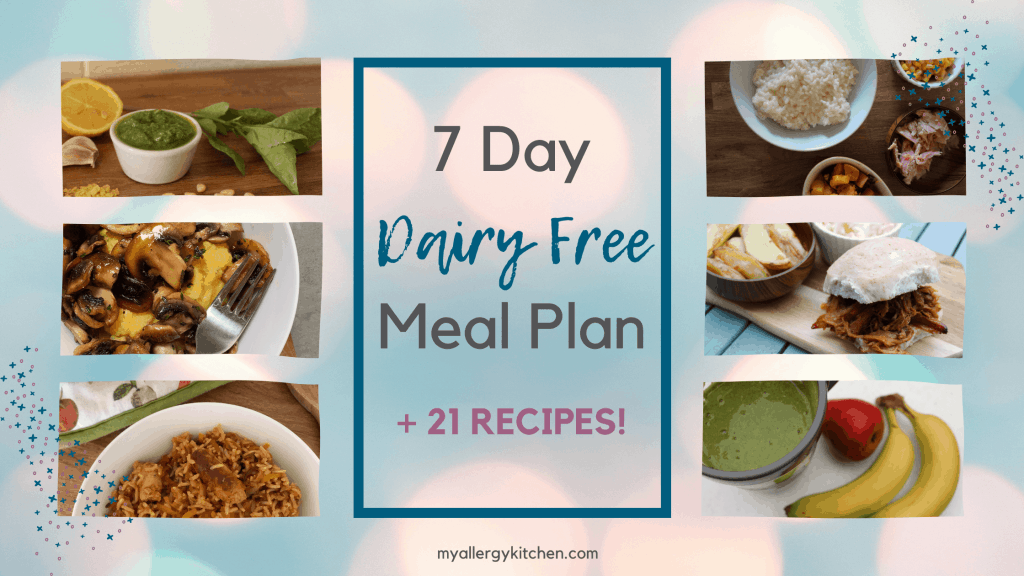 Allergens:
Please note: the information I've provided here is for guidance only. Always check labels to ensure products are suitable for your own dietary requirements. Everyone's needs are different, and manufacturers do change ingredients from time to time.
Most ready-rolled puff pastry is accidentally dairy-free, and suitable for vegans. Unless of course it says 'all butter' on the packaging! It does contain wheat (gluten), however...
Gluten free ready-rolled puff pastry is also available if you need it. Jus-Rol make one in a red box, which is free from all top 14 allergens. This is also suitable for vegans.
There is a wide variety of mincemeat available to buy, with different ingredients. The one I used contains barley, and has a 'may contain nuts' label.
Check your mincemeat carefully for your allergens. Some contain nuts, some contain barley (gluten). Some brands contain no allergens whatsoever! Shop around to find what you need.
Nowadays, most manufacturers use vegetable suet in their mincemeat recipes (instead of beef suet). However it usually contains brandy, which may not be suitable for vegans depending on how it is made. If in doubt, look for mincemeat with the vegan-friendly label, or choose one without brandy.
Meridian Foods make a mince pie filling that is gluten and dairy free and is suitable for vegans.
Here's a little video slideshow I made showing how to make the mince pies. Full recipe below.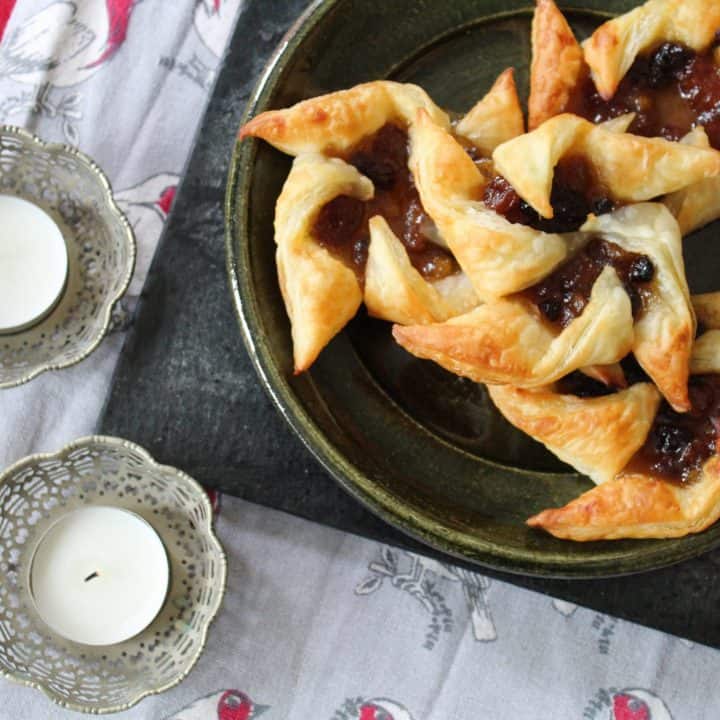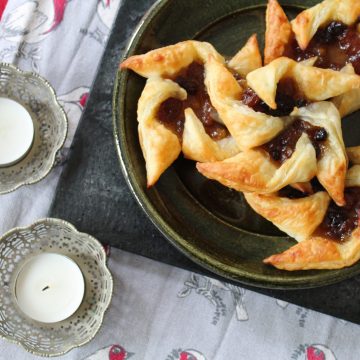 Dairy Free Mince Pie Pinwheels
Equipment
pizza cutter

2 baking trays

baking parchment
Ingredients
1

pack

ready rolled puff pastry (320g)

1

jar

mincemeat
Instructions
Before you start, take the puff pastry out of the fridge and allow to come to room temperature for 10 minutes.

Meanwhile, line 2 baking trays with baking parchment or greaseproof paper. Preheat the oven to 220C/200C fan/Gas Mark 7.

Unroll the puff pastry sheet.

Using the pizza cutter, cut the pastry into 12 squares.

Next, cut diagonal lines towards the middle of each square, leaving a 2cm x 2cm square in the middle uncut.

Place a teaspoon of mincemeat in the centre of each square. Don't overfill as it will spread out as it cooks.

Fold alternate corners of each square in towards the middle to make a pinwheel shape.

Carefully transfer each pinwheel onto your baking sheets.

Bake for 10 minutes until the pastry is golden brown and the mincemeat is bubbling.