This turkey hash is an easy one-pot recipe that makes a great lazy weekend brunch, good to share with friends or you could even save the leftovers for a Monday morning treat.  The flavours of turkey, sweet potato, cranberry, apple and sage go so well together.  It's such a classic combination.  It also makes a nice change from bacon and sausages!  And it's a healthy cooked breakfast option with added veggies and fruit.
Looking for allergy-friendly cooked breakfast options?  You might like this Low FODMAP Baked Omelette or my Gluten Free & Vegan Sweet Potato Pancakes.
It can also a great way of using up leftover turkey from Christmas.  You can start by peeling and chopping the onion and then prepare the rest of the ingredients as it cooks.  I made a batch of this last year, along with turkey curry and turkey casserole... yes we had a lot of leftovers to get through!  What's your favourite way to use up extra Christmas turkey?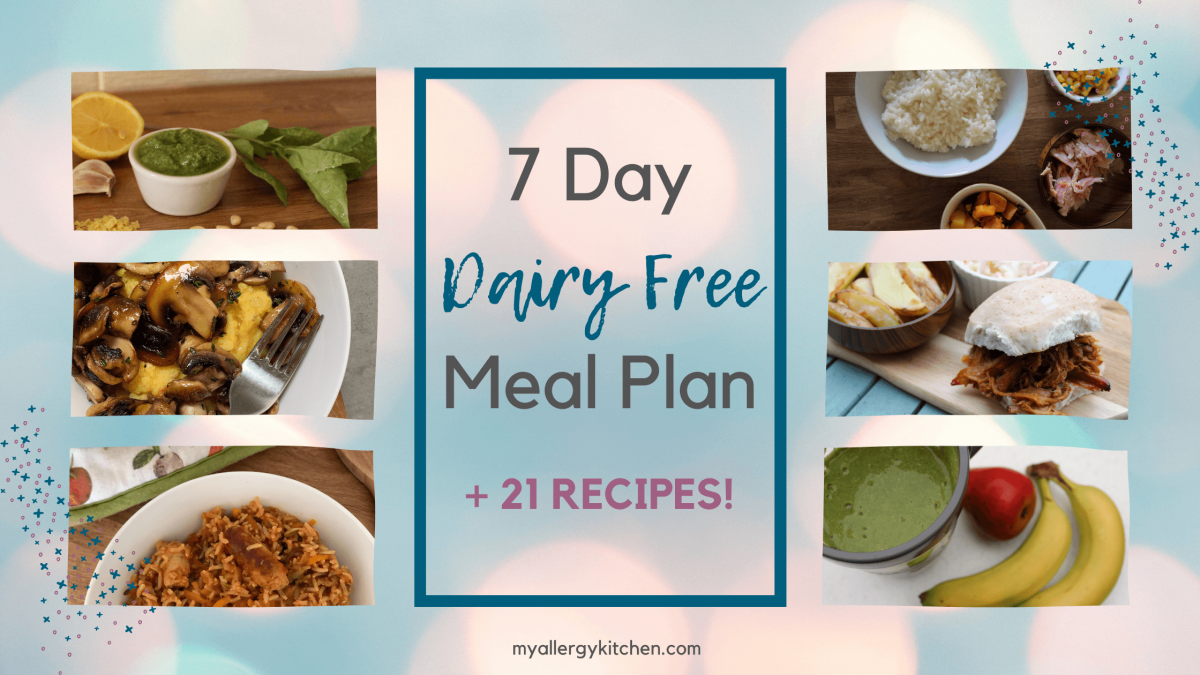 Adapting the recipe
This recipe is already free from all top 14 common allergens.  To make it vegan, use vegan mince or tofu.  I don't think this recipe can be made low FODMAP as onion, sweet potato and apple are all high FODMAP foods, in the quantities used in this recipe.
Here's a quick video I created showing you how to make turkey hash.  I don't know why I took the photos in portrait orientation! Lesson learned for next time!  I do have some more (non-portrait!) recipe vidoes on my YouTube channel.  Let me know if you prefer videos and I'll make more of them! Scroll down for the full recipe.
How to make Turkey, Sage and Apple Hash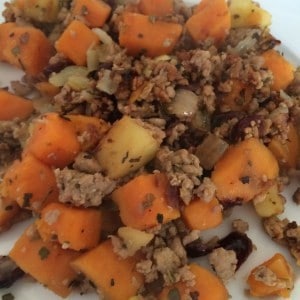 Turkey, Sweet Potato and Apple Hash
Ingredients
1

tablespoon

coconut oil

1

onion

peeled and diced

4

sweet potatoes

peeled and chopped

500

g

turkey mince

2

tablespoon

sage

1

handful

dried cranberries

2

apples

peeled, cored and chopped
Instructions
Melt the coconut oil in a large pan over a medium heat. Add the onions and cook for 5 minutes until softened.

Add the sweet potato and cook for a further 10 minutes until soft.

Put in the turkey mince, sage and seasoning, stir well and cook until the mince is browned.

Add the cranberries and apple and cook for a further 5 minutes.