Here are my top 9 best food allergy apps. These can help you with everything from working out what your allergy triggers are, to getting emergency help in case of a reaction. There are apps to help you manage allergies in daily life too, with apps to help you shop, cook and eat out safely with food allergies. I've included a short description of each app along with a video (where possible) so you can see them in action!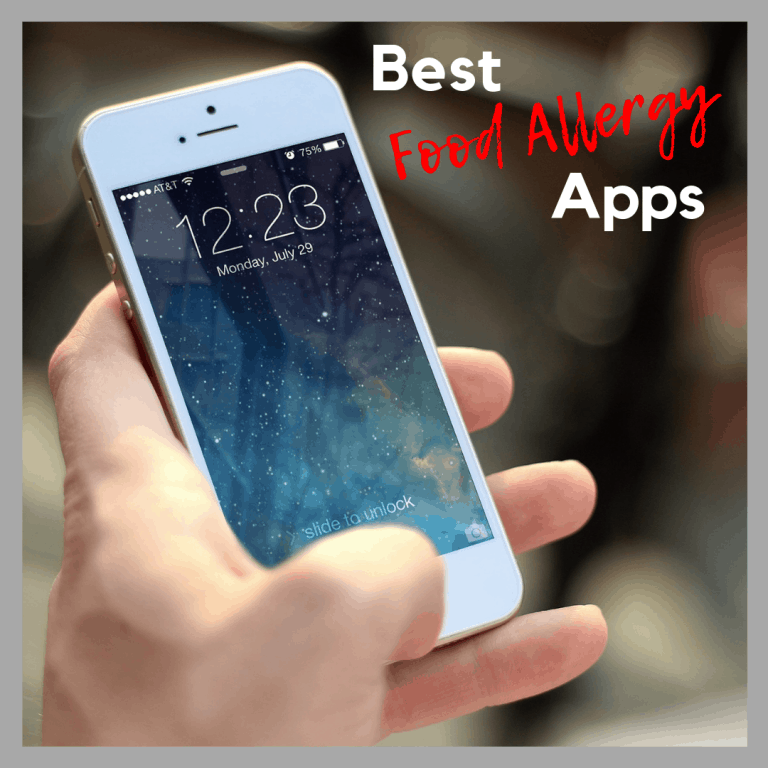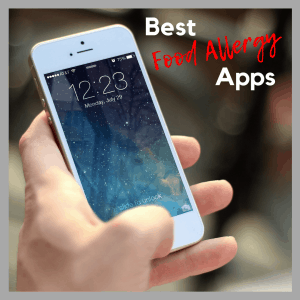 Great for: Identifying your food triggers
Price: Free with premium subscription option
Available on iOS and Android
This app is a food and symptoms tracker. Useful if you're still in the process of getting a diagnosis, you can input your data by photo or barcode, as well as typing in information. You can track a range of symptoms and add voice notes. The app will analyse your data and identify your triggers for you. Used by NHS doctors and with excellent reviews from users on the App Store.
Great for: Finding allergy friendly restaurants worldwide
Price: Free
Available on iOS and Android
Designed for people with food allergies and other special dietary requirements, this app allows you to search for restaurants around the world. Created by a coeliac with lactose intolerance, you can search for restaurants by your allergy or lifestyle diet. Their database already includes over 40,000 restaurants, with more added daily. You can read and create reviews and save your favourite restaurants. The app also includes reviews from TripAdvisor and links directly to menu and allergen information online. Another handy feature is the option to translate your allergies into different languages.
Great for: Finding Emergency Help, Traveling Abroad, Finding Allergy-Friendly Products, University/College Students
Price: Free with upgrade options
The EpiCenter App is AssureTech's newest technology that calls emergency services, alerts your contacts, locates the nearest hospital, and displays a medical I.D. during an allergic reaction. They have partnered with Equal Eats to also provide food allergy translations in the app for over 200 allergens in 40+ languages - including a "help" message for emergencies. You'll have access to a number of allergy-related products as well that you can purchase directly through the app. The emergency features are always free, and premium users can access advanced functions and also save on products sold through the App. Premium memberships start at $4.99 / month - get a free 30 day trial.
Are you living in the U.K. or Ireland? AssureTech has partnered with Coza Group to develop a local version of the software called Teal. Teal will include the same features above, but also have added features for users in the region. You can learn more about this upcoming technology here.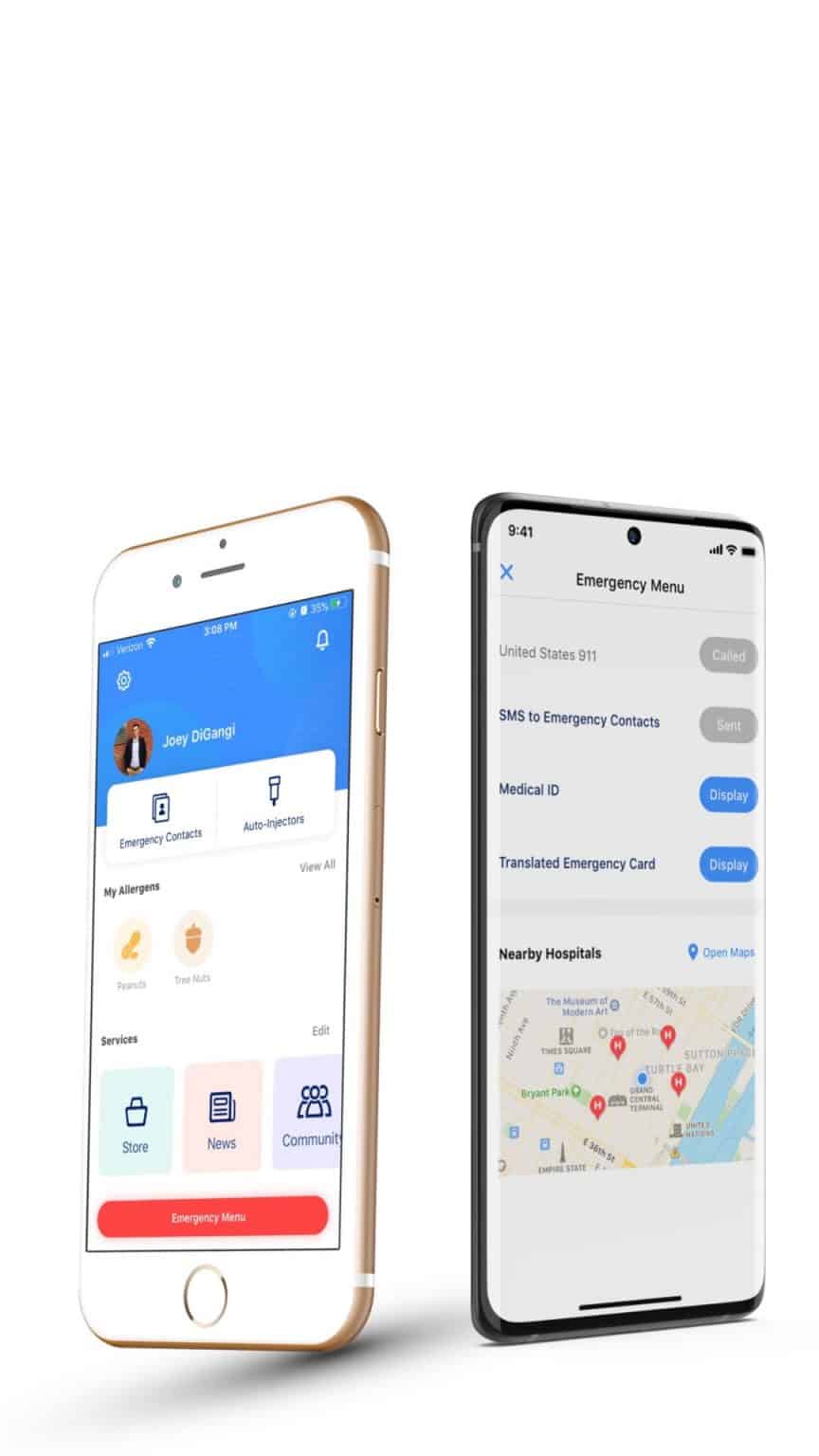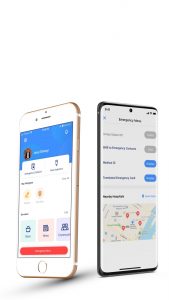 Great for: Finding allergy safe foods
Price: Free
Available on iOS and Android
This app answers the question "Can I eat this?". Set up the app with your food allergen(s), and you can then scan barcodes to find out if foods are safe or unsafe. Developed in partnership with the NHS, with over 75,000 users, this app features 133,000 products from Sainsburys, Waitrose, Co-op, Morrisons and Tesco (but not ALDI, LIDL or M&S). You can set up multiple profiles for individual family members with different dietary needs. There is also a partner app for the Low FODMAP diet.
Great for: Shopping, cooking and eating out with allergies
Price: Free
Available on iOS and Android
This app helps you manage food allergies by scanning barcodes, creating shopping lists, selecting recipes and finding restaurants. You can set up profiles for different family members, and includes the option to include or exclude foods labelled as 'may contain'.
Libereat currently have over 104,000 products on the app and have allergen information for national restaurant chains such as Pret, Miller and Carter, All Bar One, Browns and others.
What sets Libereat apart is that they don't screenscrape their data, and only get the information directly from the restaurants. Then, they double-check everything to make sure the information is the most accurate and as safe as possible.
Great for: Identifying trigger foods
Price: £2.99
Available on iOS and Android
This app allows you to track diet and symptoms to identify which foods are causing you problems. It can help you track symptoms over time to see if they get better or worse - perfect if you are doing an exclusion diet. It analyses possible triggers for you and creates charts and reports to share with health professionals.
Great for: Finding recipes according to dietary requirements
Price: Free
Available on iOS and Android
Not just for people with allergies, this is a real food-lover's app with over 2 million recipes and 30 million users worldwide. This app gives you personalised recipe recommendations based on your dietary requirements and preferences. It can also create personalised shopping lists, add scheduling to your calendar, and includes video tutorials and oven timers. It even has high tech features like controlling control smart ovens, setting the oven temperature and time for you!
Great for: Getting help in an emergency
Price: £2.99
Available on iOS and Android
In an emergency, this app could save your life. Customise your lock screen with an emergency Medical ID. The emergency alarm will alert people nearby if you are having a reaction and need help, which can even be activated from your Apple Watch. It plays a loud noise and displays information on what to do to help. This can all be customised from within the app. The developer, Adam Foot, originally created the app for himself as he suffers from peanut allergy. He then realised that it could help others too.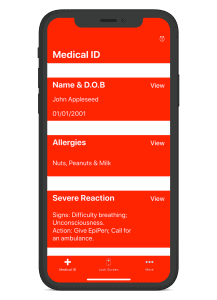 Related: Best Allergy Podcasts
Updated 5th November 2020 to remove Spoon Guru app, which is retiring in December 2020 and will no longer be available to use.