Trick or treating is becoming more and more popular in the UK. But 1 in 13 children have food allergies, not to mention those with coeliac disease, diabetes, and vegans too!  Rather than simply telling these children they can't join in the fun, The Teal Pumpkin Project is about keeping Halloween inclusive. Putting out a teal pumpkin means you have non-food treats such as pencils, stickers, or small toys.  Think of the type of thing you would put in a party bag.  You can buy sweets as well of course, it just means having an option for those who can't eat them!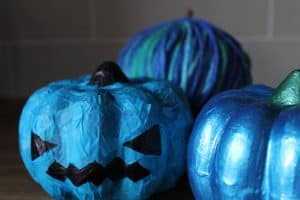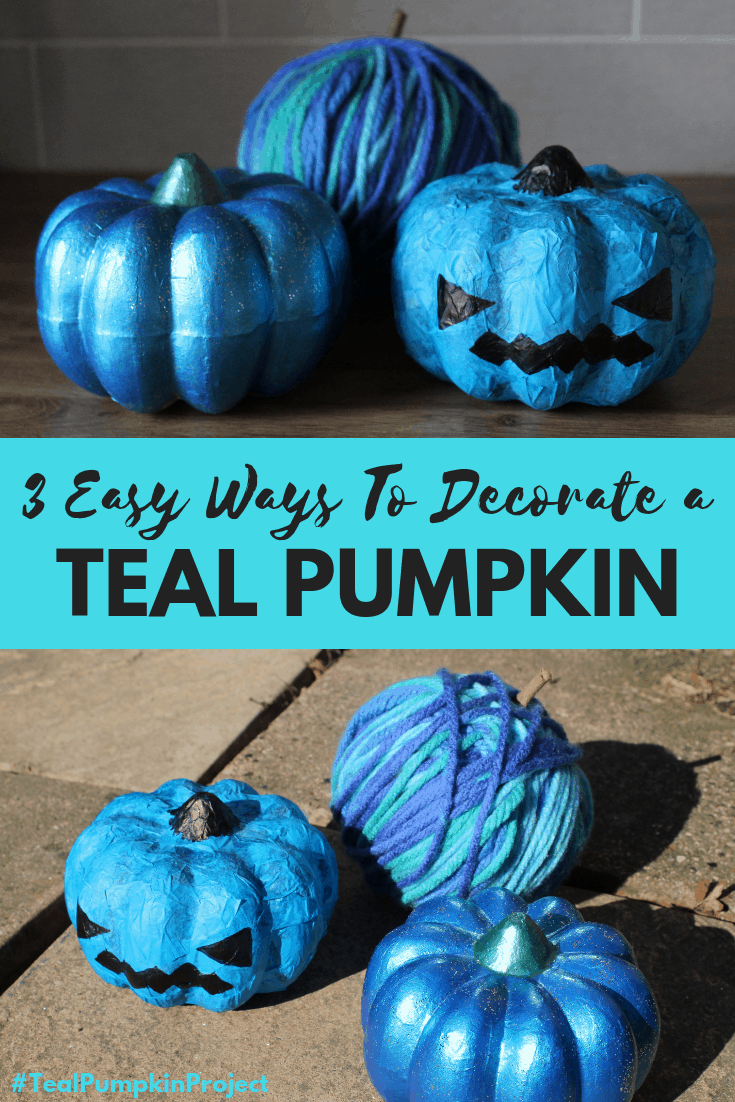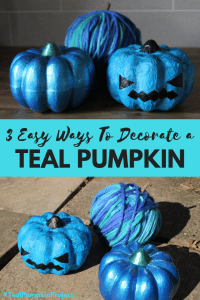 If you're thinking of putting out a teal pumpkin this Halloween, here are three easy ways to turn your pumpkin teal! For all of these you can use a real pumpkin or a cardboard one (which you can keep and use again next year).  I found these papier mache pumpkins in our local art & craft shop.  You can get the kids involved too for a great half term craft activity.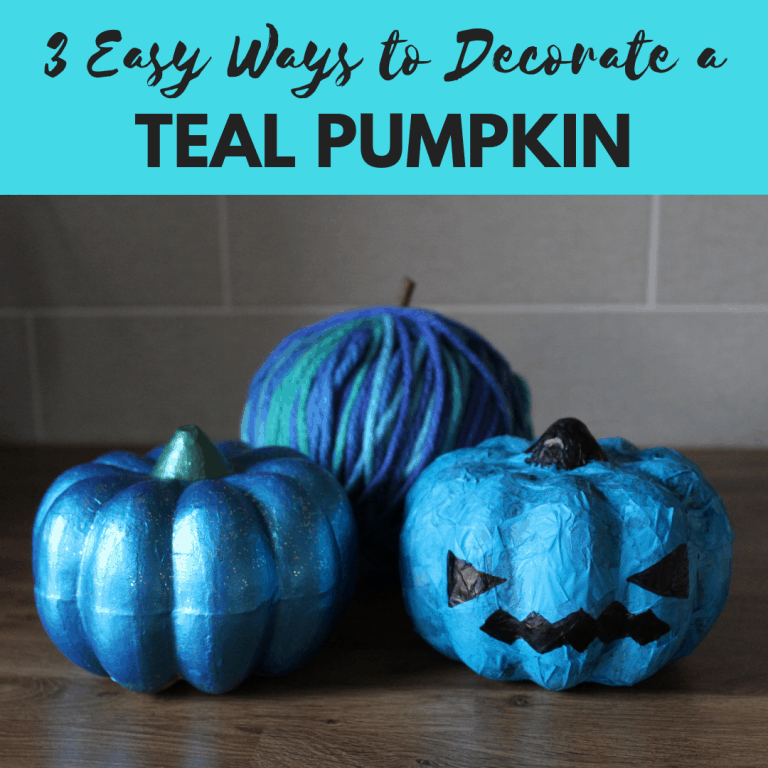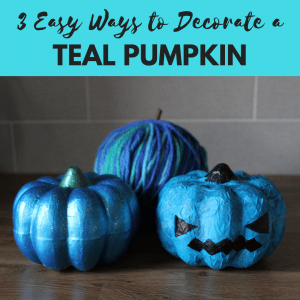 Wool Wrapped Teal Pumpkin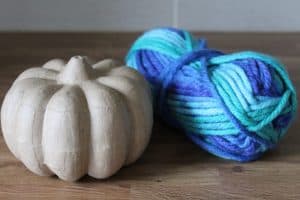 You will need a pumpkin, some teal wool, sellotape and a small stick.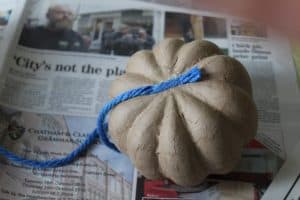 Start by taping the wool to the bottom of the pumpkin.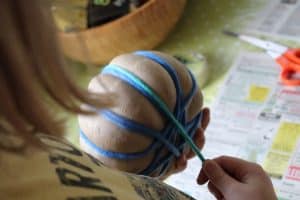 Wrap the wool around and around the pumpkin.  Keep going until the whole pumpkin is wrapped in wool.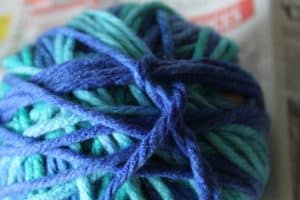 Turn the pumpkin upside down.  Tuck the ends of the wool in at the bottom of the pumpkin and wrap it round a couple of times to secure.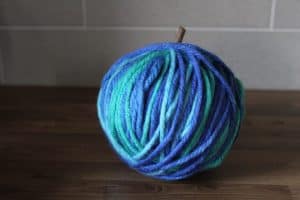 Turn the pumpkin right side up again.  Tuck a stick into the top of the pumpkin to form a stem.
Tissue paper teal pumpkin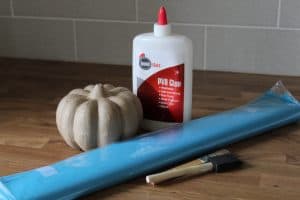 You will need a pumpkin, PVA glue, tissue paper and a brush or sponge.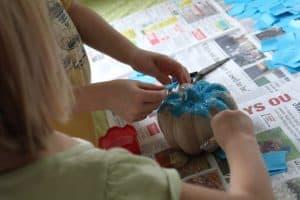 Cut the tissue paper into squares about 3 cm wide.  Then, cover the top half of the pumpkin with PVA glue.  Place the tissue paper squares onto the pumpkin and cover with another layer of glue.
Leave to dry, then add a second layer of tissue paper.
When the top half of the pumpkin is dry, turn over and repeat for the bottom half of the pumpkin.
Leave to dry.  I coloured in the stalk and drew a pumpkin face on mine with a black marker pen!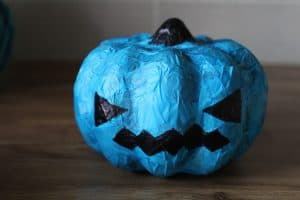 Painted sparkly teal pumpkin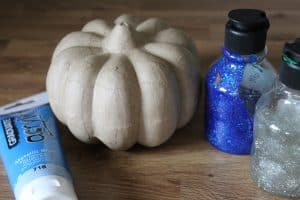 You will need a pumpkin, teal acrylic paint, and glitter paint.  I used metallic paint, which makes it super shiny!
Paint the pumpkin all over.  When it is dry, add a layer of glitter to the top half of the pumpkin for extra sparkle!  You can also paint the stem green or black if wanted.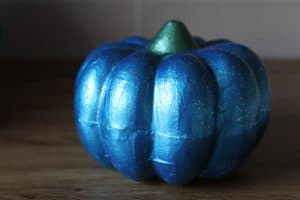 Taking part in the Teal Pumpkin Project is a great way to raise awareness of food allergies and empower your children.  To spread the word further, don't forget to share a photo of your teal pumpkins on social media and tag them #TealPumpkinProject!
Like this? Subscribe now to get all my latest recipes and blog posts direct to your inbox!