This quick and easy butternut squash soup recipe is a favourite in our house.   It's so warming and delicious, it's like an autumnal hug in a bowl.  It would be perfect for Bonfire Night celebrations.  In our house, we call it 'orange soup' for obvious reasons!  I have been making it since my youngest was a baby and it is suitable for weaning.
Customise your soup
Using homemade chicken stock as a base for this butternut squash soup makes it very nutritious and filling.  Alternatively, to make it vegetarian/vegan you can just use vegetable stock instead.   Whichever option you go for, I really would urge you to go to the extra effort of making your own broth or stock as it is so good for you and much tastier, although you can of course use stock cubes if you prefer.
I like to make this butternut squash soup very thick so it is almost like a puree, which makes it great for babies too.  If you prefer, you can add more water for a thinner consistency, or even some (dairy-free) cream.   It also freezes well if you have any leftovers.
Best served with your favourite bread, crackers or breadsticks.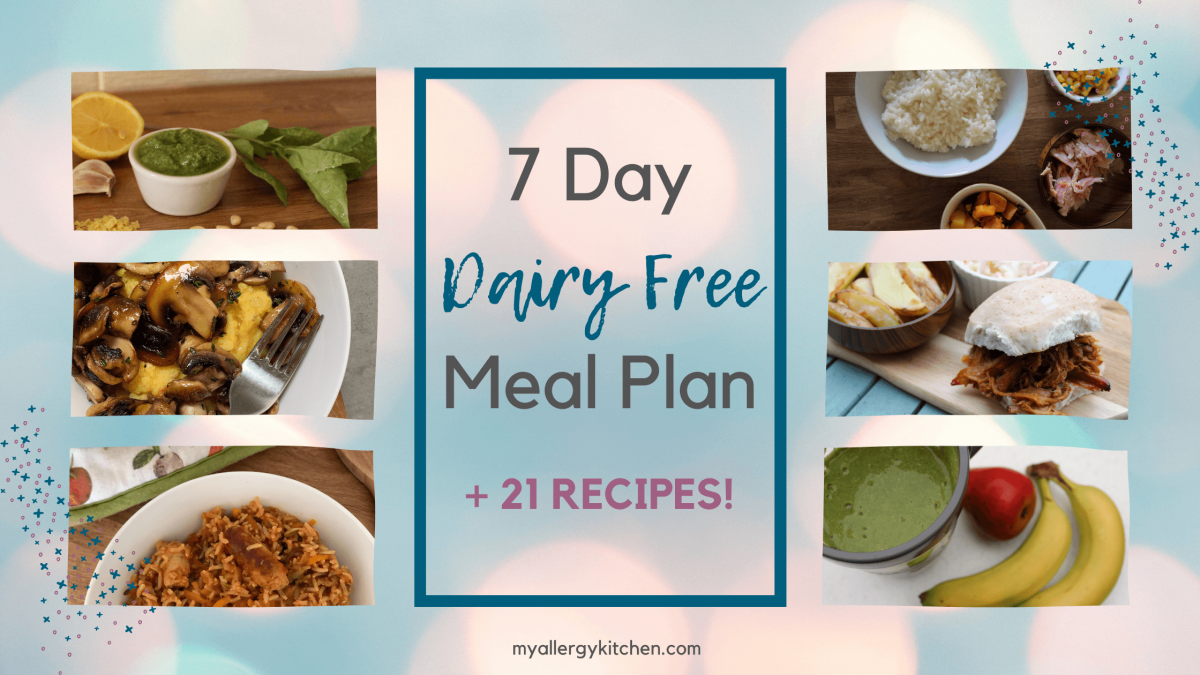 Time Saving Cheats
There is literally no prep time for this recipe - I cheat! I buy a pre-prepared butternut squash and sweet potato soup pack like the one pictured, available from the prepared vegetables aisle in the supermarket.  I also use frozen chopped onion equivalent to about 1 onion.  We don't eat onions very often because they can upset my husband's IBS tummy, so I buy frozen onions to minimise waste.
Here's my first ever YouTube video showing how to make Butternut Squash Soup!  Enjoy!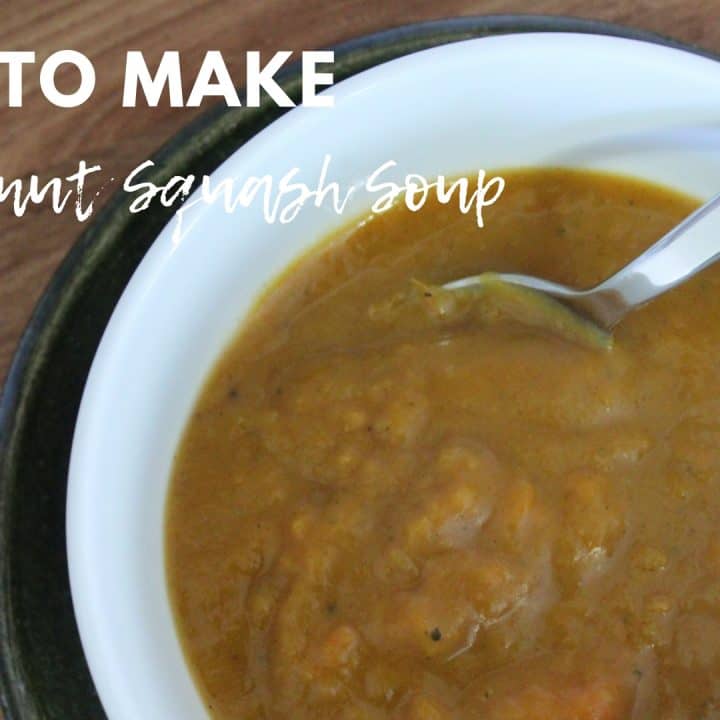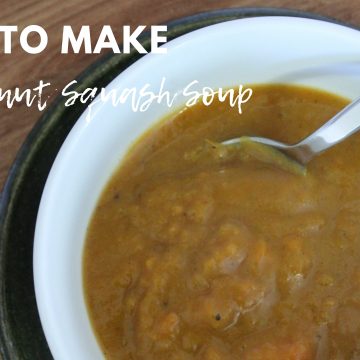 Butternut Squash and Sweet Potato Soup (Allergy Friendly)
Ingredients
1

tablespoon

coconut oil

½

cup

frozen chopped onion

350

g

pack pre-prepared butternut squash and sweet potato

1-2

teaspoon

cumin

500

ml

chicken or vegetable stock

salt and pepper

to taste
Instructions
Melt the coconut oil in a saucepan. Add the diced onion and soften for around 5 minutes.

Add the butternut squash, sweet potato and cumin and stir well. Season with salt and pepper to taste. Cook for another 10 minutes to soften the vegetables, stirring occasionally.

Add the stock and bring to a boil. Turn down the heat and simmer for around 20 minutes or until the vegetables are very soft. Taste and add more seasoning if desired.

Remove from the heat. Using a stick blender, blend the soup mixture to a smooth consistency. If the mixture is too thick, add more water until desired thickness is achieved.
Like this? Subscribe now to get all my latest recipes and blog posts direct to your inbox!