Today I'm excited to bring you a guest post from Suzi Fish. She's a friend of mine who is passionate about natural vegan skincare. I've learned all about the benefits of tamanu oil for eczema and other skin conditions from her. So I really wanted to give her the opportunity to share this knowledge with you as well. I know many of my lovely readers struggle with eczema, or have children who do. Like me, you may be looking for a natural solution for healthy skin. Anyway, over to Suzi...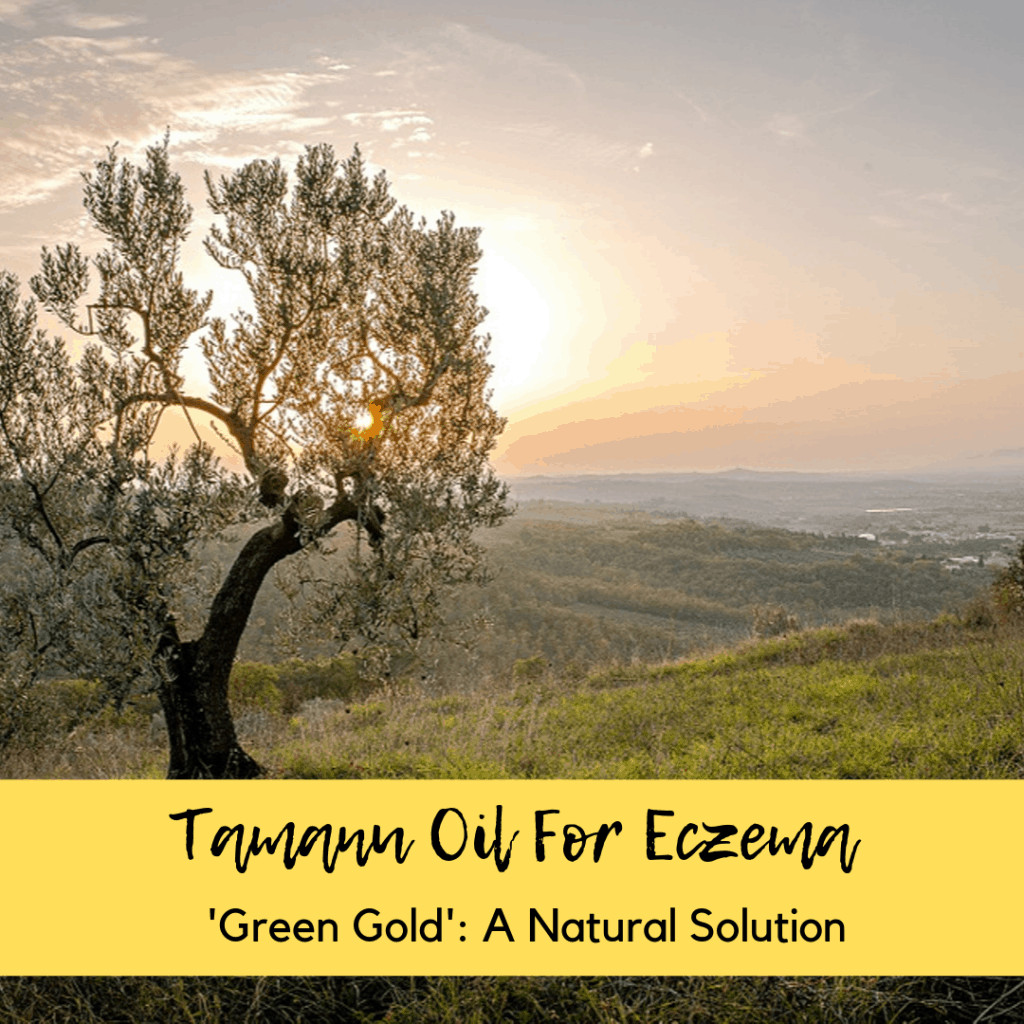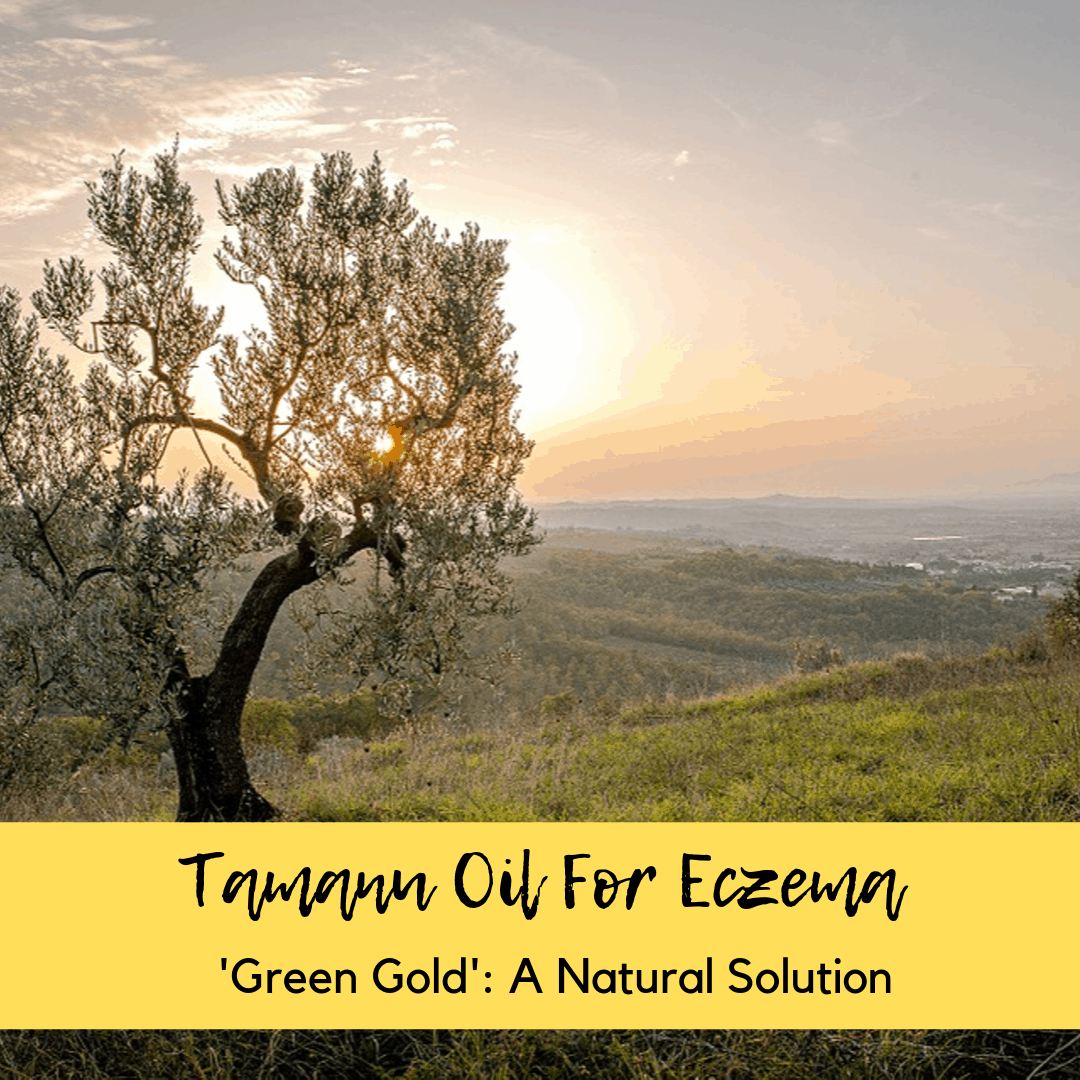 Discover the Healing Powers of "Green Gold"!
I have several close friends, or their children, who suffer with a chronic skin condition especially eczema, but also psoriasis or rosacea. This is not surprising considering eczema is an increasingly common condition affecting 1 in 5 children and 1 in 12 adults in the UK, according to The National Eczema Society. Over the past 30 years there has been a two- to five-fold increase.
They had red, raw, itchy, inflamed, sore skin from the constant scratching. No matter what they did, what treatments and creams they used, the itch rarely went away, or at least not for long. This affected their confidence, their sleep, their mental health, and without a doubt, their scepticism around the latest treatment promising the ability to treat it!
However, after trying our super-healing centuries-old powers of Tamanu Healing Balm, more often than not they noticed an unexpected and dramatic difference to their skin. Their skin felt soothed, the irritation and pain eased and the skin repaired itself! This increased their confidence, having a knock-on effect with their work, relationships and quality of life. So let me share a little about this amazing pot of "Green Gold" with you.
What is Tamanu Oil?
The Tamanu plant's incredible natural properties were first discovered by the native people of Polynesia and Southeast Asia many centuries ago. Twice a year, the trees in the tropical climates of the Pacific produce a green, inedible fruit about the size of an apricot with a large dry kernel inside. After a couple of months of drying, the kernel becomes rich with a thick, sticky oil that can be extracted by cold-pressing. The resulting oil is deep amber green in color, nutty, aromatic, and is brilliant for problem skin.
History of Tamanu Oil
Tamanu oil is a miracle remedy long used in Polynesia and Southeast Asia for the improvement of hair and skin and trusted for acne, scrapes, burns, rashes, insect bites, psoriasis, scarring and sunburn. Even though it is only just becoming better known in the west, the unique abilities of tamanu oil have been known to European scientists since the early part of the last century. In the early 1900s, a young French nun — Sister Marie Suzanna — used it to great effect in treating the symptoms of leprosy, including painful nerve inflammation.
Word of the oil spread quickly and in 1918 French researchers began to investigate its effects for treating skin problems. They were immediately impressed by its incredible skin regenerating abilities for severe skin conditions including gangrene!
Interestingly, despite impressive and documented stories like this one and several since, tamanu oil remains relatively unknown outside of the South Pacific. Perhaps that's due to the unique healthy herbal scent, as most Western formulators tend to prefer oils that are odourless, colourless and lightweight! I liken the healthy smell to coronation tofu as it smells of celery, walnut and curry so personally I like it, but for some it can take a bit of getting used to!
Benefits of Tamanu Oil
Tamanu oil ​aka "Green Gold", is one of the most effective natural ingredients to promote the formation of new tissue. It stimulates microcirculation to accelerate cell turnover, thereby increasing skin healing and the growth of healthy skin.
The chemistry of the oil is what gives it such a unique healing effect. Each drop of this precious oil contains at least 10 types of different active molecules that gently urge skin to rebuild, such as canipyllic acid, friedelin and canophylol. It is also a rich source of moisturizing omega-6 and 9 fatty acids. The therapeutic properties of these various compounds are antibacterial, wound healing, anti-inflammatory, antioxidant and even pain relieving.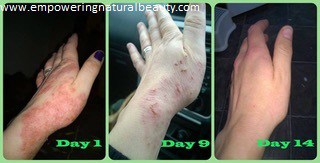 Many chronic, distressed skin conditions like eczema, dermatitis, psoriasis, and acne are fundamentally inflammatory skin problems. Eczema is also called dermatitis, literally meaning 'inflammation of the skin'. Both internal and external triggers can cause a flare-up, such as contact with an allergen on the skin, genetics, foods like nuts and dairy, and environmental pollutants like smoke, pollen, fungi, and microbes. The immune system becomes activated, causing inflammation and irritation in the skin tissues as a result. Tamanu can provide immediate relief to distressed skin and help fight the inflammatory response.
The compounds in tamanu are anti-inflammatory and have been shown to reduce swelling and irritation with topical application. Tamanu has also been documented to have pain relieving effects, a major plus when dealing with an uncomfortable skin condition.
How to Use Tamanu Oil
Tamanu can be used to treat anything from cuts, insect bites, stings, bruises, acne, to psoriasis, eczema, rosacea, nappy rash, irritated intimate areas, sunburn and particularly scars and stretch marks, as well as relieving soreness for breast feeding mums (just remember to wipe from nipples before breastfeeding).
Tamanu is best known for nourishing the skin, for its superior antibacterial properties to protect the skin and for its unsurpassed skin regenerating abilities. There's many more amazing benefits to this multipurpose hero healing balm than I have room to include here so contact me to discover or experience our "Green Gold" for yourself!
Suzi Fish - Empowering Natural Beauty
https://linktr.ee/tropicbysuzifish