Tuscan pork belly is a meal I often order when we eat at an Italian restaurant. I decided to create a recipe that I could cook at home as it's so delicious, and yet surprisingly easy to make. Just thinking about it is making my mouth water! I've also given it the My Allergy Kitchen treatment so this easy Tuscan inspired pork belly recipe is free from all common allergens and suitable for the low-FODMAP diet too.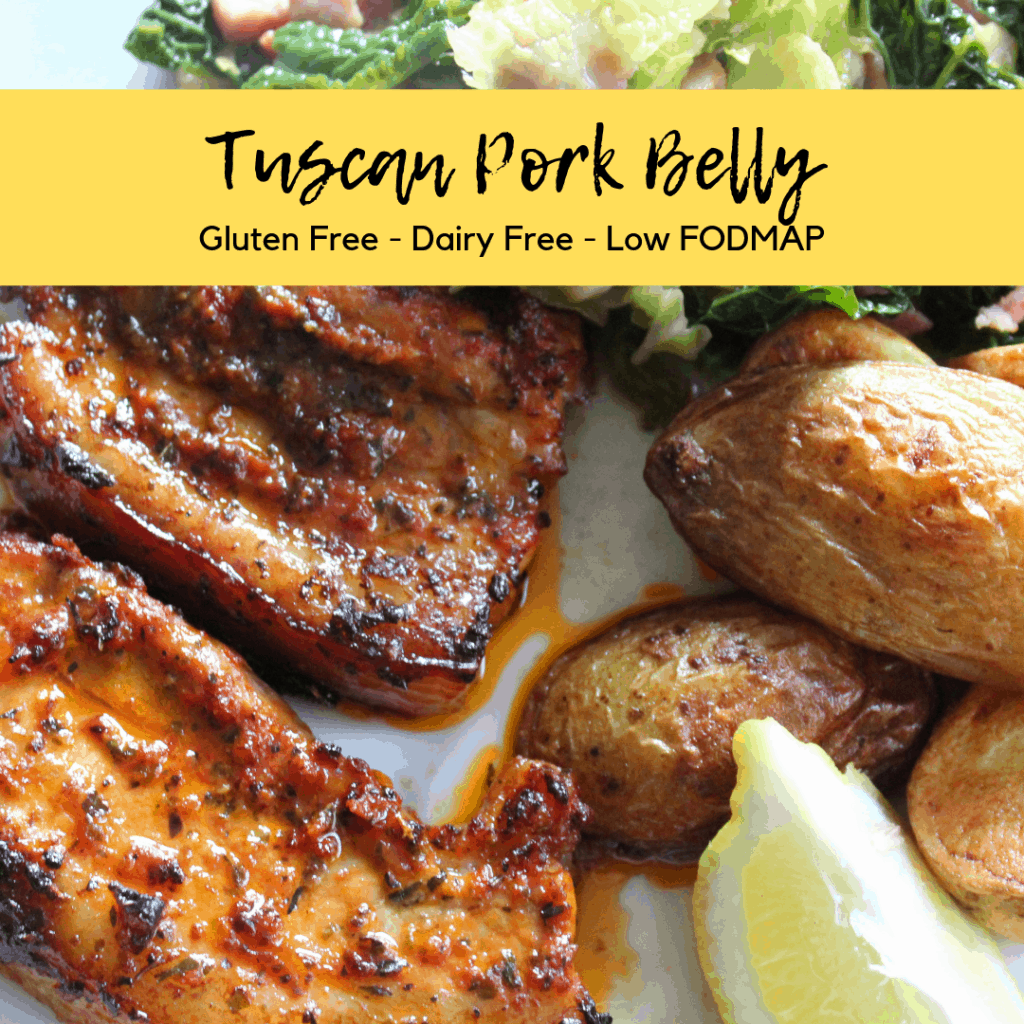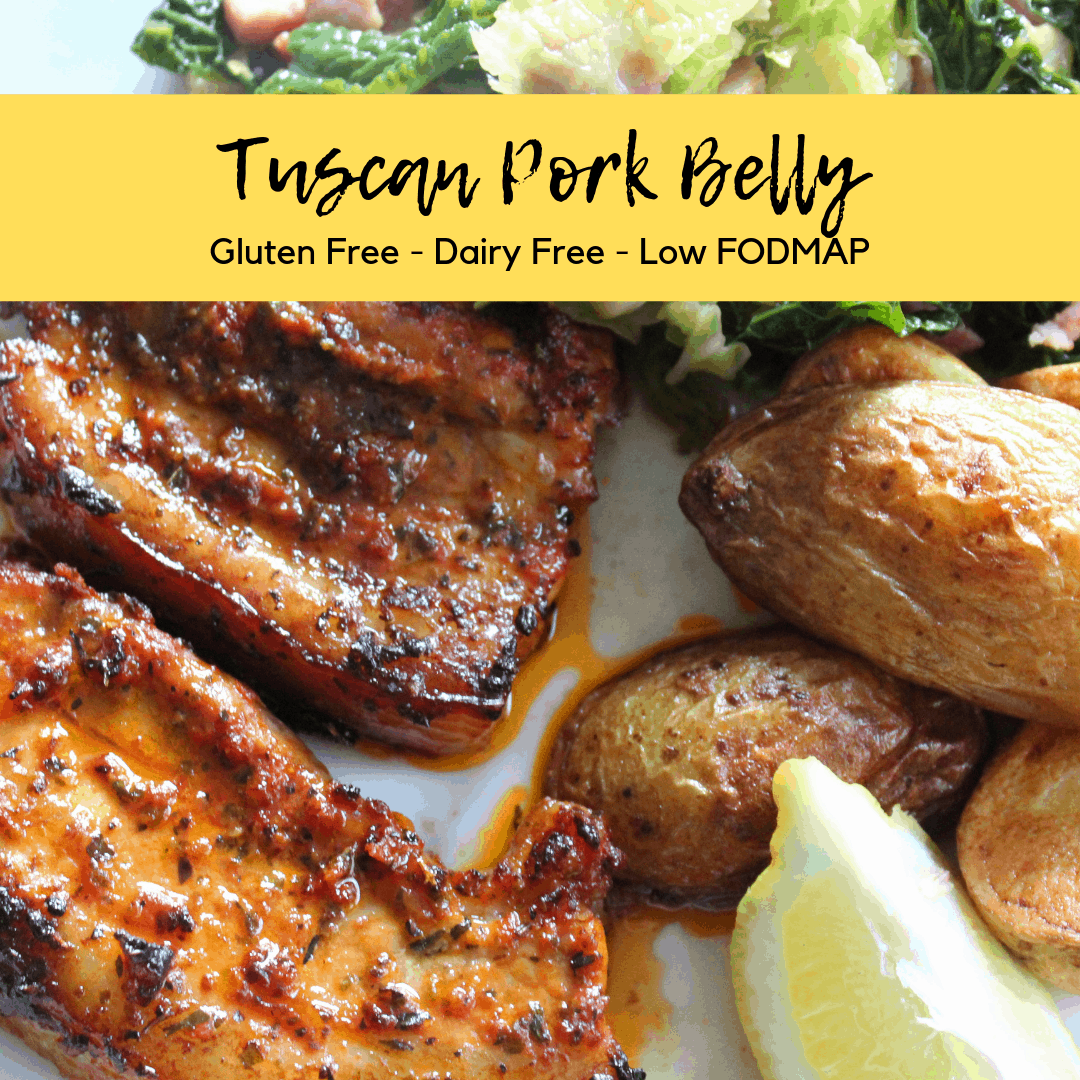 Pork belly is a succulent and delicious cut of meat, but is relatively inexpensive. I use pork belly slices to speed up the cooking time, compared to using a whole pork belly joint. This makes it suitable for a quick weeknight meal. You can of course use the same marinade on a joint - just cook it for longer. I also use an Italian herb mix to make it easy, and to save buying several different jars of herbs. If you prefer, mix your own herbs. Ideally, allow the pork to marinade overnight for the best flavour - but it still tastes great if you need to cook it straight away.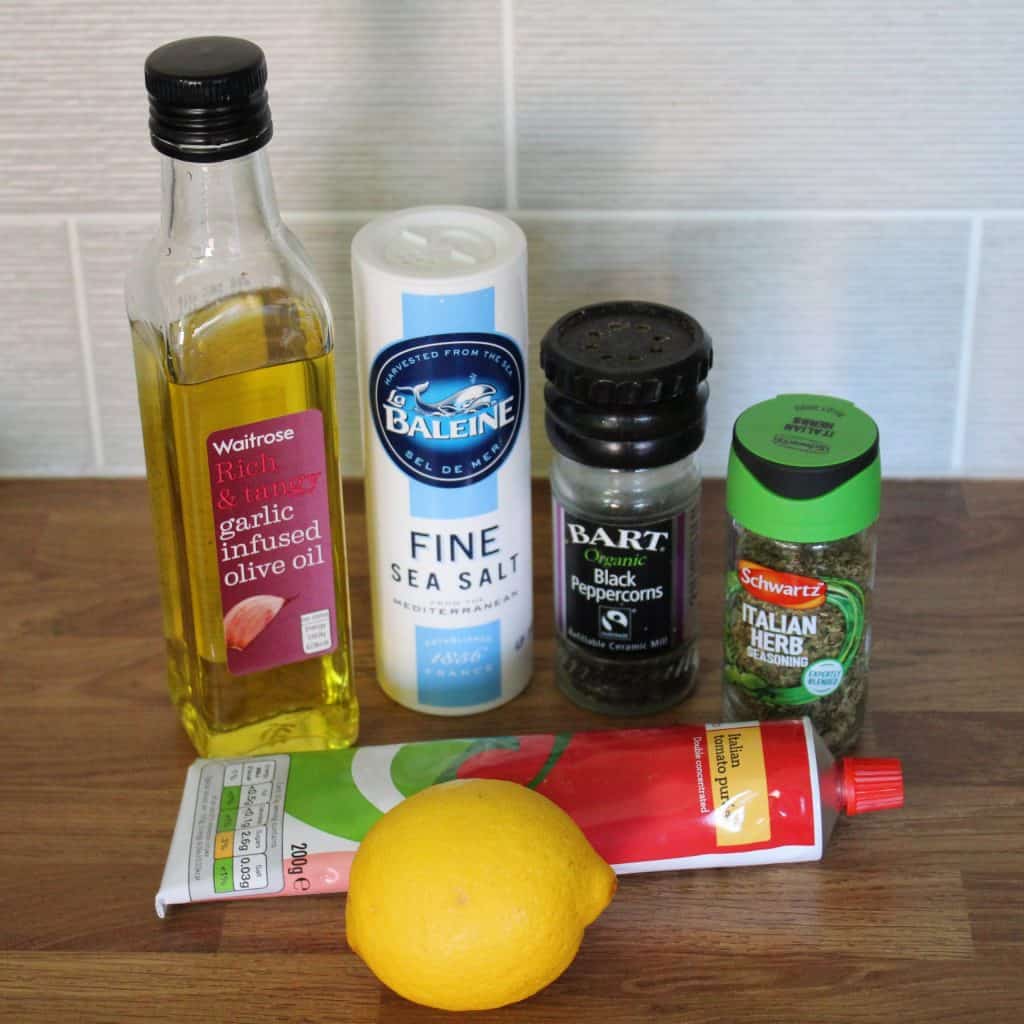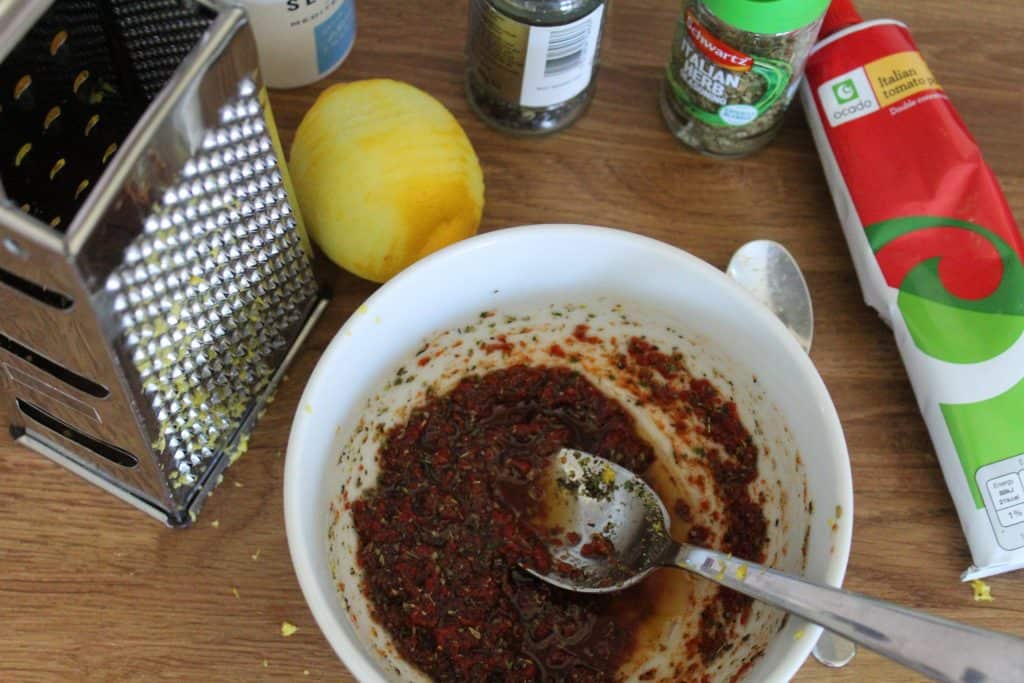 This Low FODMAP Tuscan pork belly is an ideal recipe to share with friends and family as it takes such little time to prepare, but it tastes like you've spent hours slaving over it! Prepare the marinade in advance and leave it in the fridge. When it's time to cook, it will take care of itself, roasting in the oven, leaving you free to socialise.
Check out all my Low FODMAP recipes.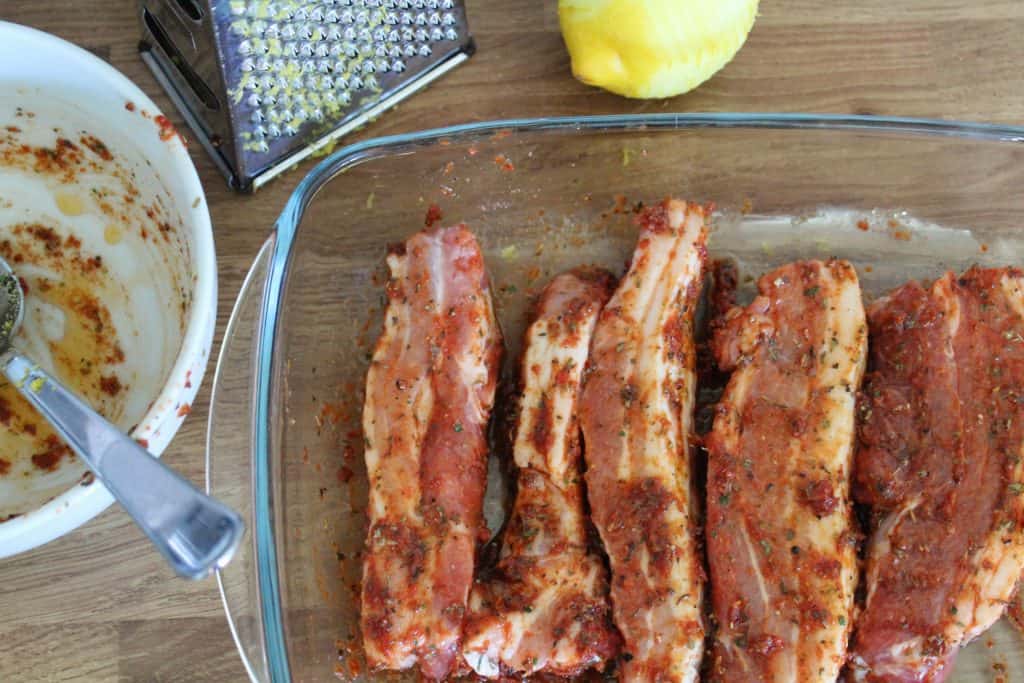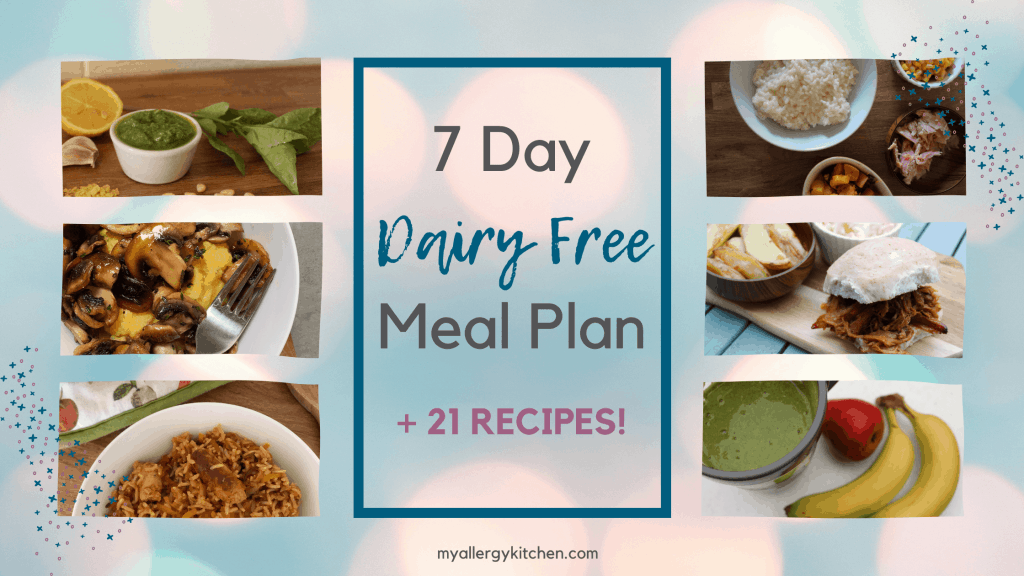 How to Serve Tuscan Inspired Pork Belly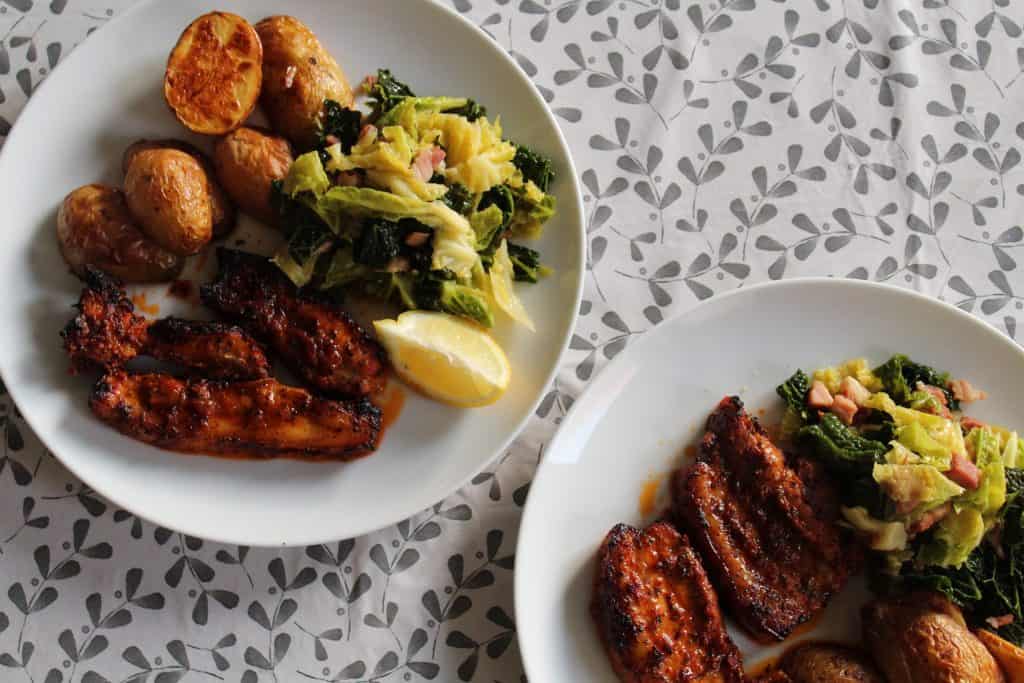 For a simple dinner, serve with roasted new potatoes and green beans. Charlotte potatoes are my favourites. For a really yummy flavour you can cook the roast potatoes in with the meat. Cut the new potatoes in half and they will soak up all the delicious juices. 15 green beans (75g) is considered low-FODMAP so watch portion sizes. It would also go well with salad or any other green vegetables. We had ours with savoy cabbage cooked with bacon lardons and vegetable stock - which I'm sorry, is not low-FODMAP, but we had some leftover in the fridge that needed eating! (We've been through the exclusion phase of the low-FODMAP diet and cabbage is ok for us). Anyway, on to the recipe...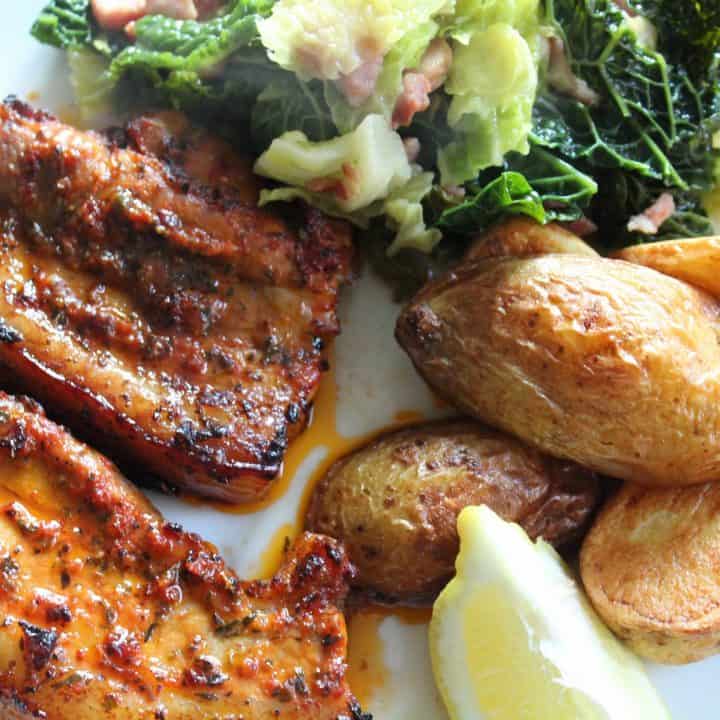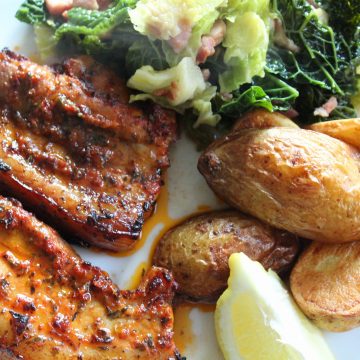 Easy Tuscan Pork Belly
Ingredients
4

tablespoon

garlic-infused olive oil

2

tablespoon

tomato puree

2

teaspoon

Italian herbs

zest of 1 lemon

1

teaspoon

salt

1

teaspoon

pepper

400

g

pork belly slices

lemon wedges, to serve
Instructions
If cooking the pork immediately (without marinading in the fridge) preheat the oven to 180C/Fan 160C/350F/Gas Mark 4.

In a small bowl, mix together all of the ingredients except the pork belly and lemon wedges.

Rub the marinade mixture all over the pork belly slices. If you have time, cover and leave in the fridge for 2-3 hours, or overnight. Otherwise, skip straight ahead to the next step.

Place belly slices in a roasting tin. Roast the marinaded pork belly slices in the preheated oven for 35 minutes.

Allow to rest for 5 minutes before serving.