This dairy free tuna pasta recipe is a quick and easy storecupboard meal. Great for busy weeknights, it only takes 15 minutes to make. It's also ideal if you have multiple allergies and can't rely on ready meals. There's zero prep time - all you have to do is chuck all the ingredients in a pan and stir now and then. Meanwhile, put the pasta on to cook and by the time that's done the sauce is ready!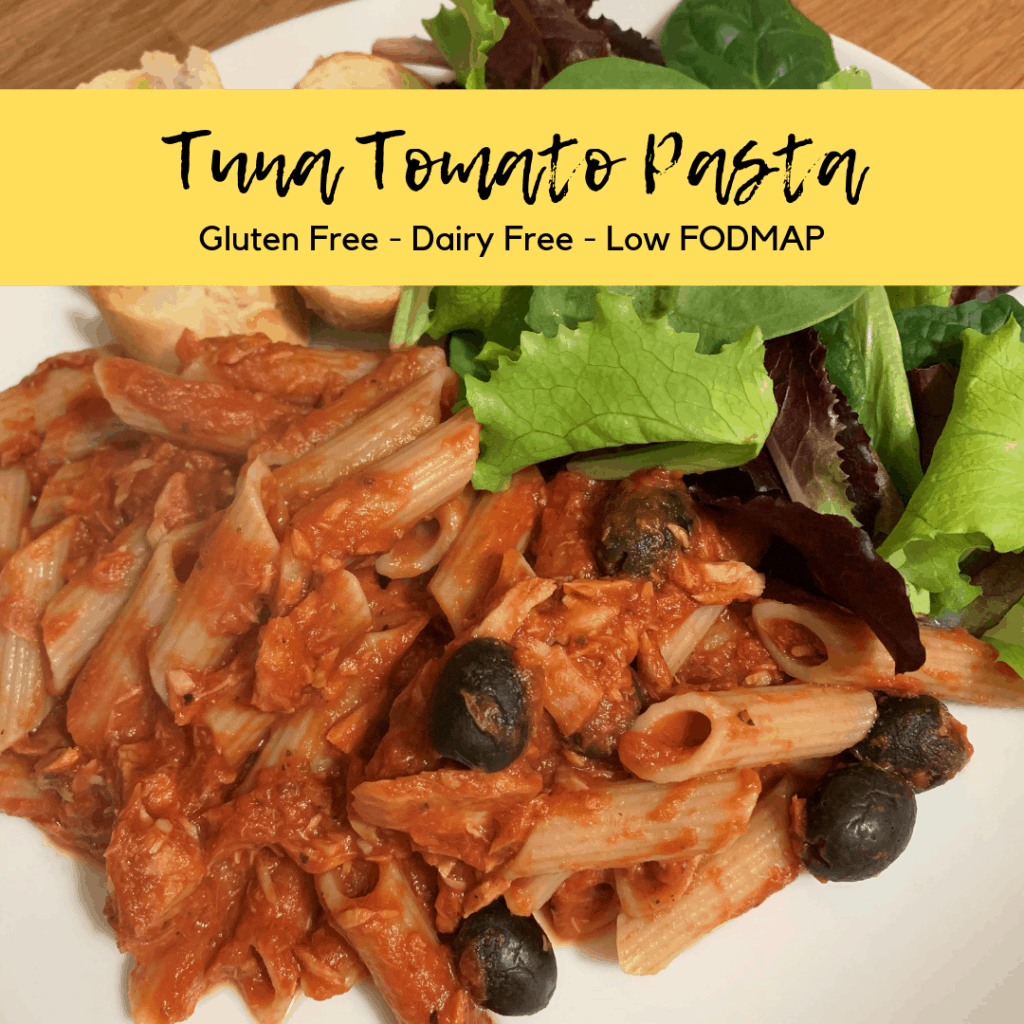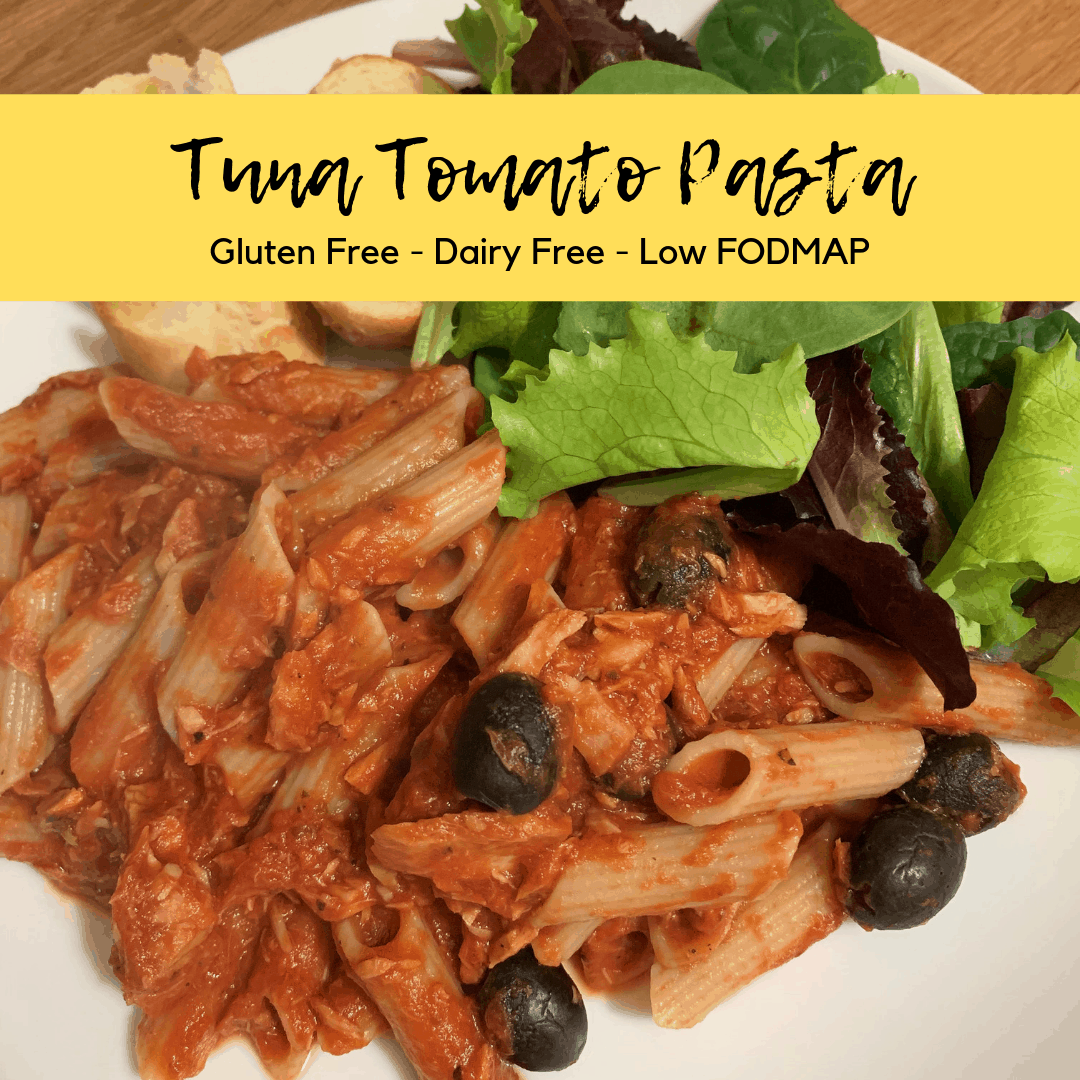 My version of this recipe is low FODMAPs. This means it contains no onion or garlic - and therefore no chopping! That's partly what makes it so quick and easy to cook. Apple cider vinegar is low FODMAP in small quantities of up to 2tbsp per serving. We have much less than that here, so it is suitable for the exclusion phase of the low FODMAP diet.
I try to make my recipes allergen-free whenever possible, or find ways to adapt it for all allergies. The only common allergen in this recipe is the tuna. You could substitute cooked chicken if you can't eat fish.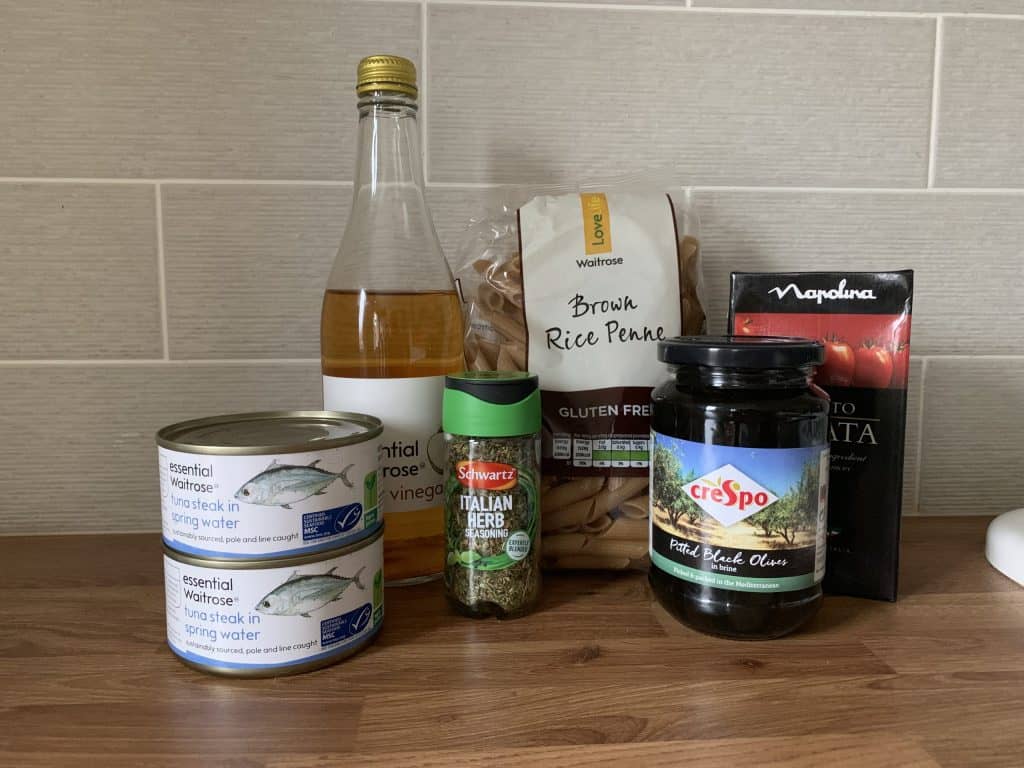 For a low-effort but tasty meal, just serve this dairy free tuna pasta as it is. Alternatively, to jazz it up a bit, serve with salad and dairy free garlic bread. Hint - some supermarkets' 'basic' range of garlic bread is actually dairy free! You can also make your own. Here's a recipe for dairy free garlic bread, and here's a low-FODMAP garlic bread recipe.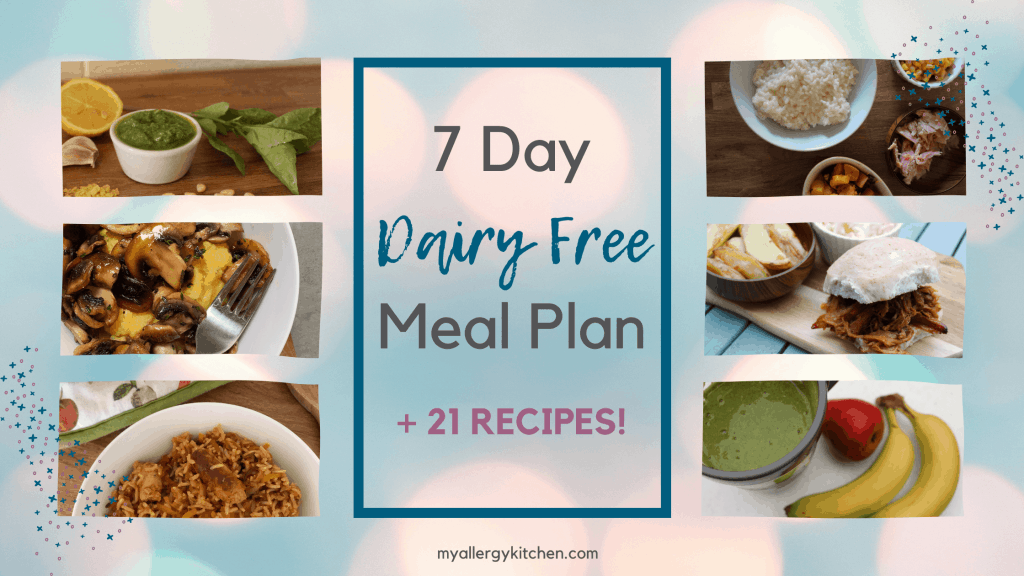 This dairy free tuna pasta recipe can also be adapted in many ways so you can make it over and over again without getting bored. For example:
For adults add chilli flakes - these are low FODMAP but may irritate some tummies due to a chemical called capsicum which gives it its 'spicy' flavour.
Add veg such as spinach, peas or sweetcorn during the last 5 minutes of cooking time.
Top with your favourite dairy-free parmesan or cheddar, or sprinkle some nutritional yeast.
Garnish with fresh basil leaves.
To replace the onion and garlic flavours, you can add asafoetida powder and/or garlic-infused olive oil.
Use different pasta shapes! This can add a bit of fun, especially for children.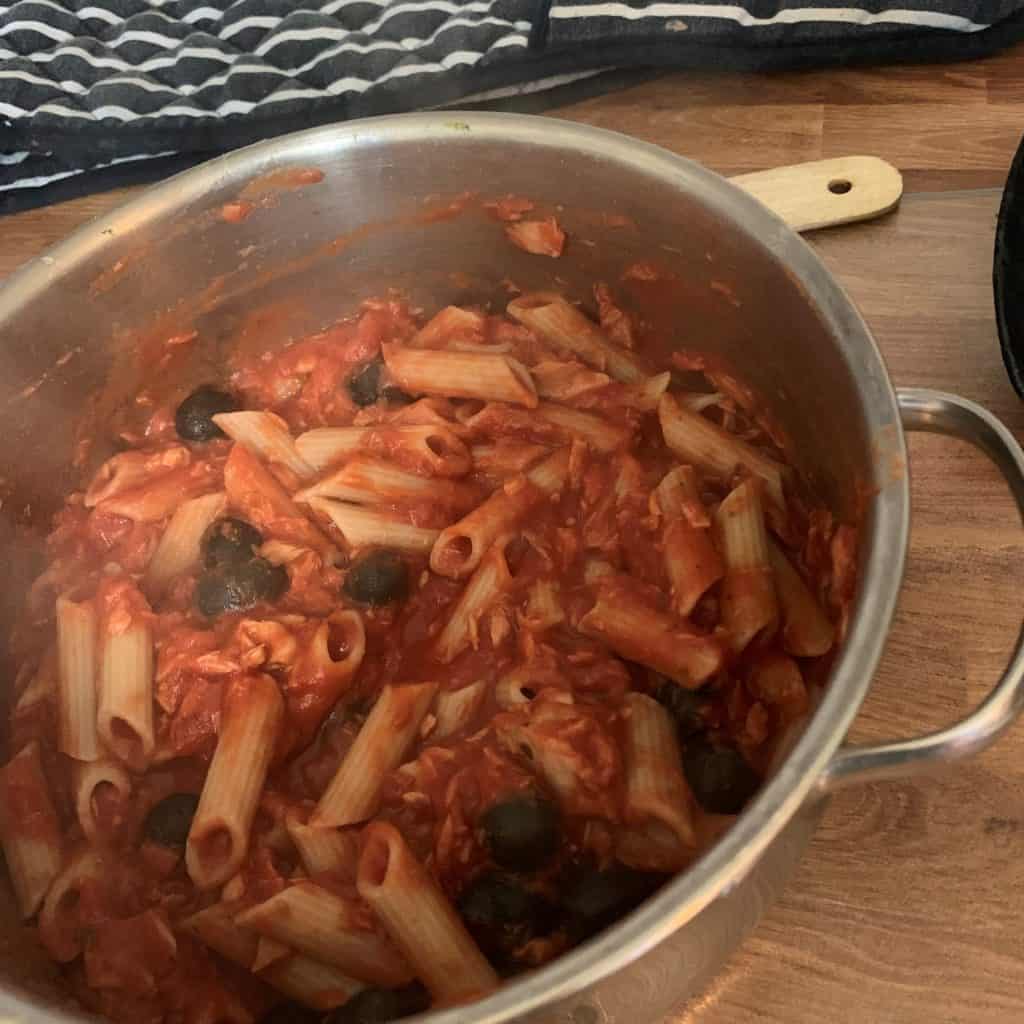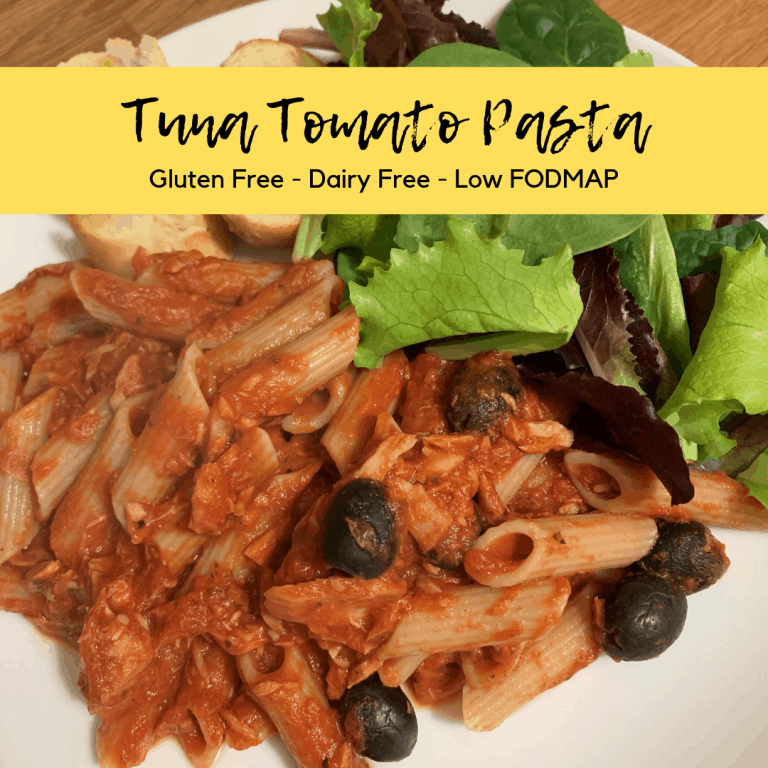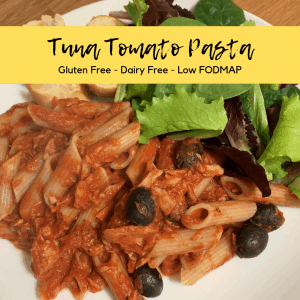 Dairy Free Tuna Pasta
Ingredients
500

g

passata

24

olives

1

teaspoon

mixed herbs

1

tablespoon

apple cider vinegar

200

g

tin of tuna, drained

250

g

pasta or gluten free pasta

salt and pepper, to taste
Instructions
Add all the ingredients except for the pasta to a medium sized saucepan over a medium heat. Stir occasionally, breaking up the tuna until all the ingredients are well mixed.

Meanwhile, cook the pasta in some boiling water according to the packet instructions.

Drain the pasta and return to the pan. Add the sauce and mix well to combine.