This easy Moroccan lamb and vegetables takes just over 30 minutes to cook and makes for a tasty weeknight meal, suitable for all the family. It makes 2 generous portions so can easily be shared with a baby or toddler. Or you can save the leftovers for lunch the following day.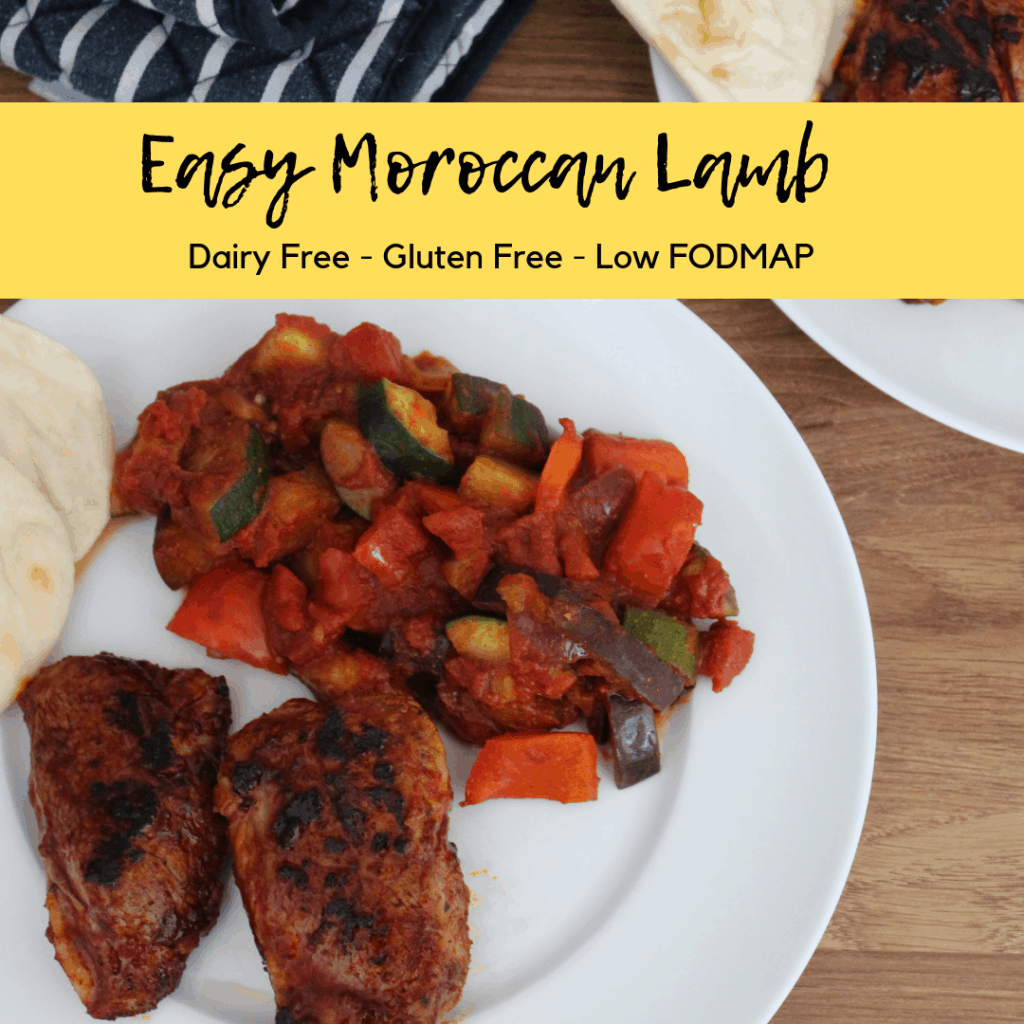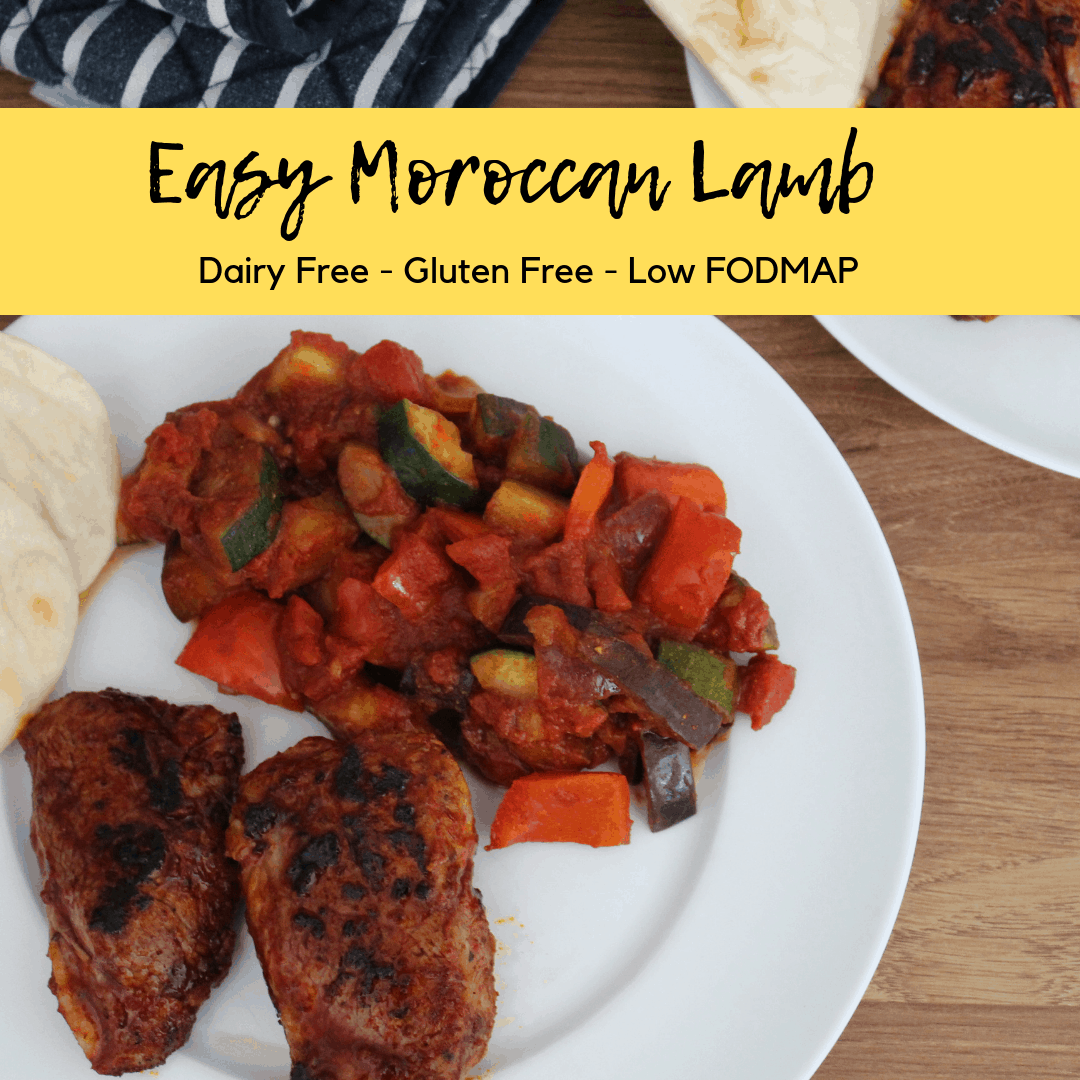 How to Serve Easy Moroccan Lamb
Serve this Easy Moroccan Lamb with pitta bread or cous cous for a complete meal. For a gluten-free option, quinoa is a great alternative to cous cous, or look for gluten-free pitta breads. You could also add houmous if you like.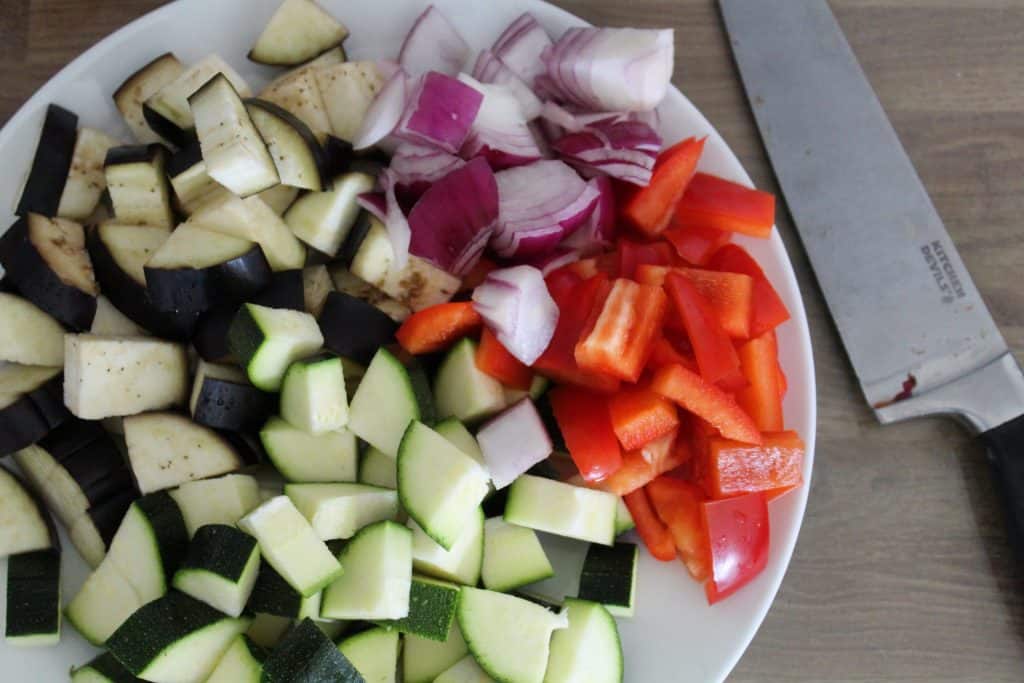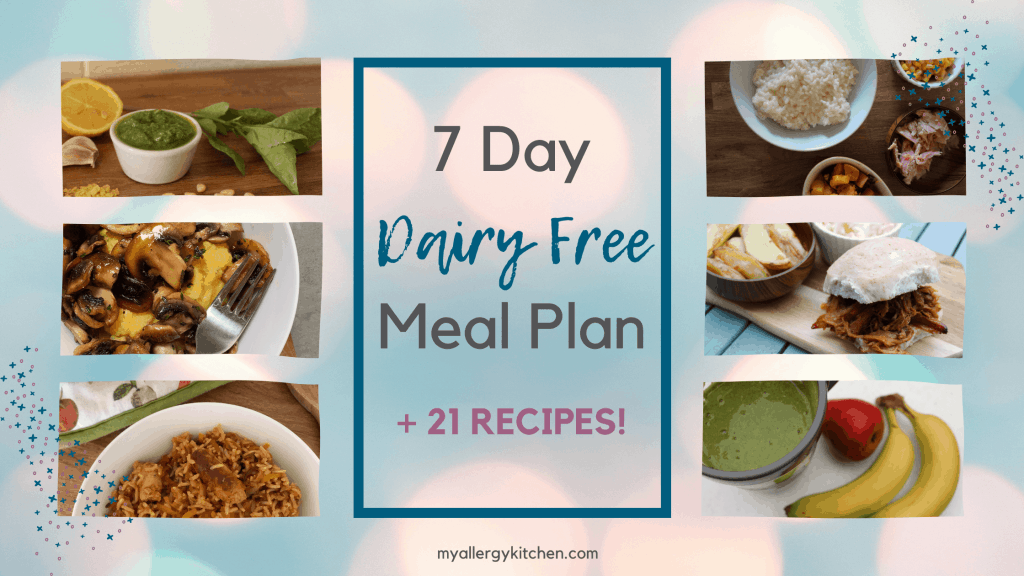 Weaning
The spices in this recipe give a warm flavour without being too spicy. This makes it an ideal way to introduce baby to some new tastes. Baby food doesn't have to be bland and boring! Introducing a wide variety of flavours early on helps them get used to eating a range of different foods. Plus, red meat is a good source of iron, which is important for babies after 6 months.
To adapt this recipe for a weaning baby, cut the lamb into strips and the vegetables into larger chunks that are easy for a baby to pick up. You may need to cook the vegetables for an extra 5-10 minutes in this case. Or for spoon feeding, cook the vegetables until they are really soft. Then, you can mash them up to make a lumpy food, and offer the lamb in strips as a finger food.
Plus, remember to leave out the salt if you are cooking this recipe for a baby. You can always add salt to your portion after cooking.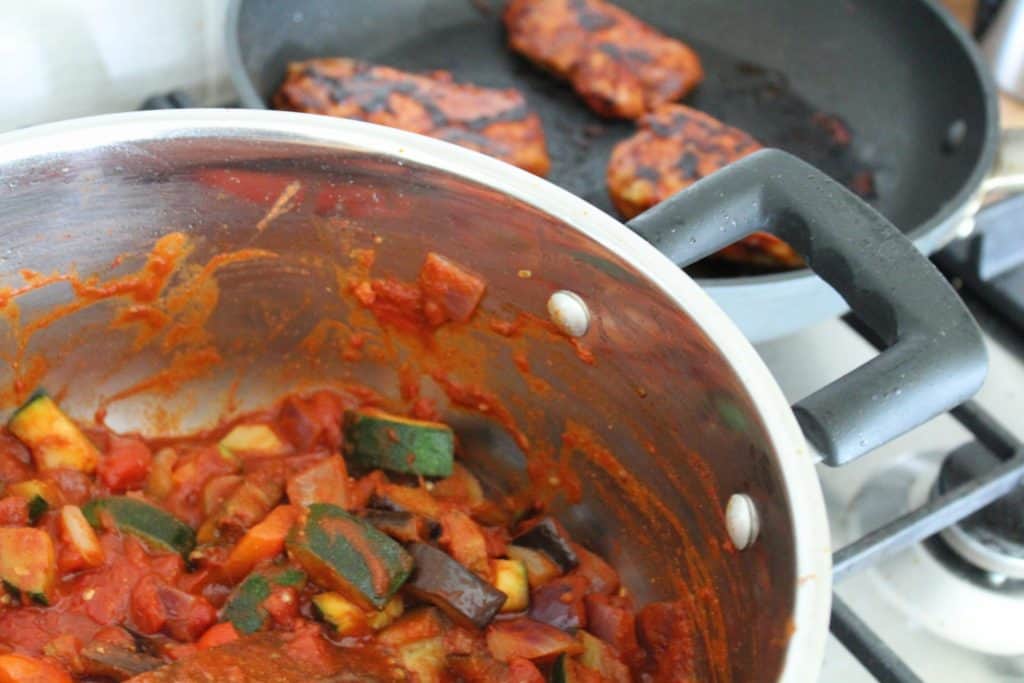 Low FODMAP Diet
This recipe is suitable for the low FODMAP diet - just leave out the red onion and harissa paste. The other ingredients are all suitable for the exclusion phase of the low FODMAP diet in the quantities shown here.
Vegetarian/Vegan Diet
To adapt for vegetarians and vegans, obviously forget about the lamb steaks! Serve with quinoa instead, a great plant-based complete protein source, plus some pitta breads (or gluten-free alternative) and houmous. Alternatively, why not try this Moroccan Chickpea Quinoa Salad?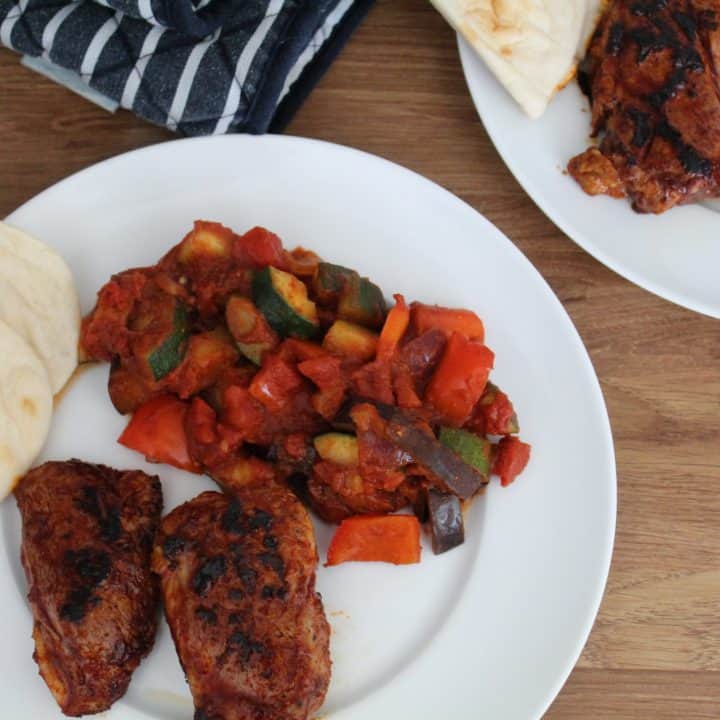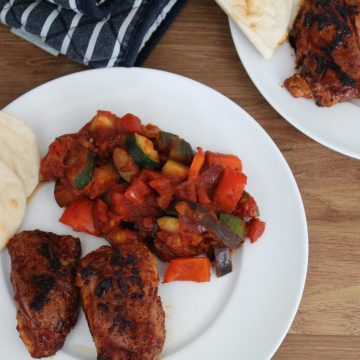 Easy Moroccan Lamb and Vegetables
Ingredients
For the vegetables
1

tablespoon

garlic-infused olive oil

1

courgette, diced

1

aubergine, diced

1

red pepper, diced

1

red onion, diced

(omit for low fodmap)

400

g

tinned chopped tomatoes

1

teaspoon

ground coriander

1

teaspoon

cumin

1

teaspoon

ground ginger

1

teaspoon

smoked paprika

1

teaspoon

ground cinnamon

salt and pepper, to taste
For the lamb steaks
500

g

lamb steaks

2-3

tablespoon

harissa paste

(omit for low fodmap, check label for allergens)

1

tablespoon

olive oil
Instructions
Heat 1 tablespoon garlic oil in a large saucepan. Add all the vegetables and cook for around 10 minutes, until browned and starting to soften, stirring frequently.

Meanwhile, rub the harissa paste all over the lamb steaks and set aside.⠀

Add the spices to the vegetables, stir well, and cook for 1-2 minutes. Add the tinned tomatoes and stir well to combine. Leave to cook for approx 20 minutes, stirring occasionally.⠀

Fry the lamb steaks in oil over a high heat for 1-2 minutes each side. Turn down the heat and cook for a further 3-4 minutes on each side (depending on how well-done you like it). Turn off the heat and allow to rest until the vegetables are cooked.⠀