Having a child with allergies can feel isolating and overwhelming at times. Getting a diagnosis can be tricky, especially with multiple allergies. Sometimes you might feel like your GP doesn't listen to you, or you may feel like you'll never get to the bottom of what's causing your child's symptoms. And then once you get a diagnosis you have to learn a whole new way of cooking and eating, as well as figuring out social situations and issues like childcare and school. This is where allergy support groups can be a great source of help and advice, as well as somewhere to find other parents who just get what you are going through.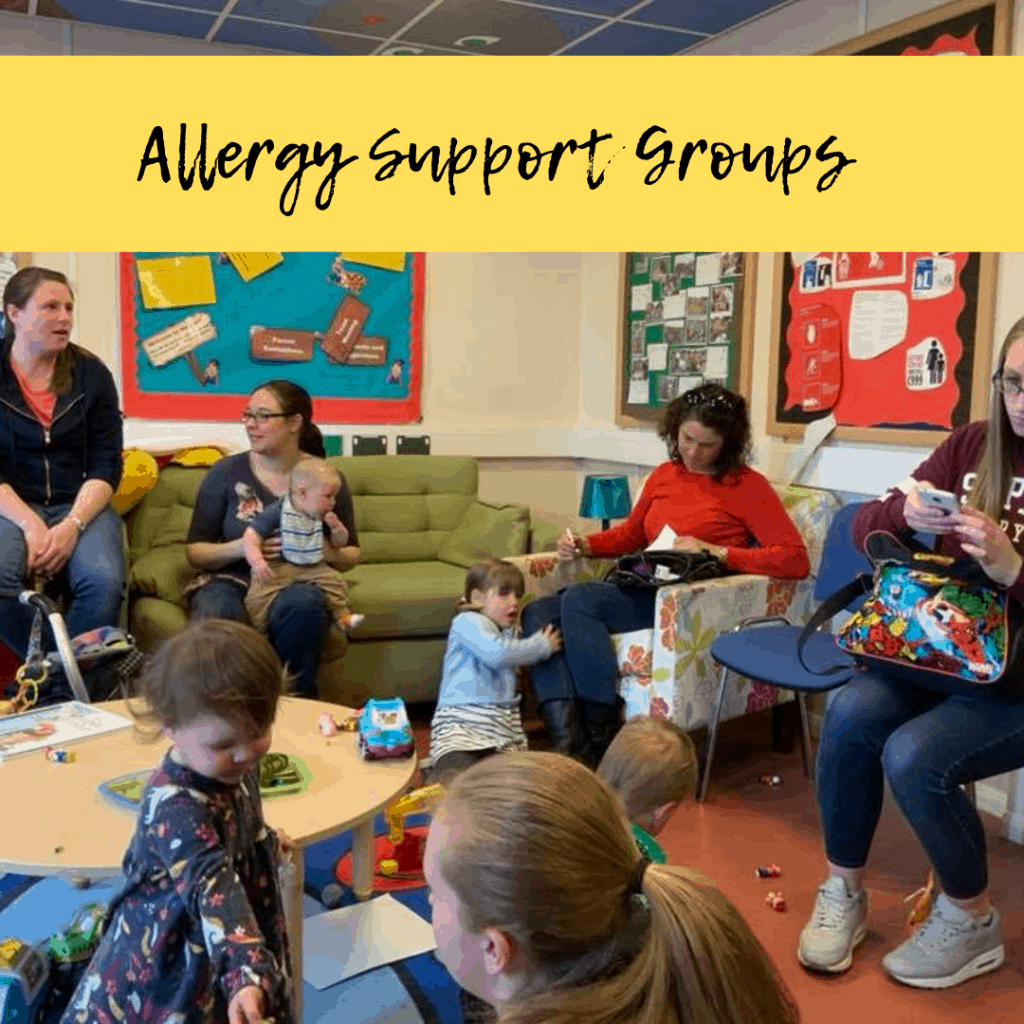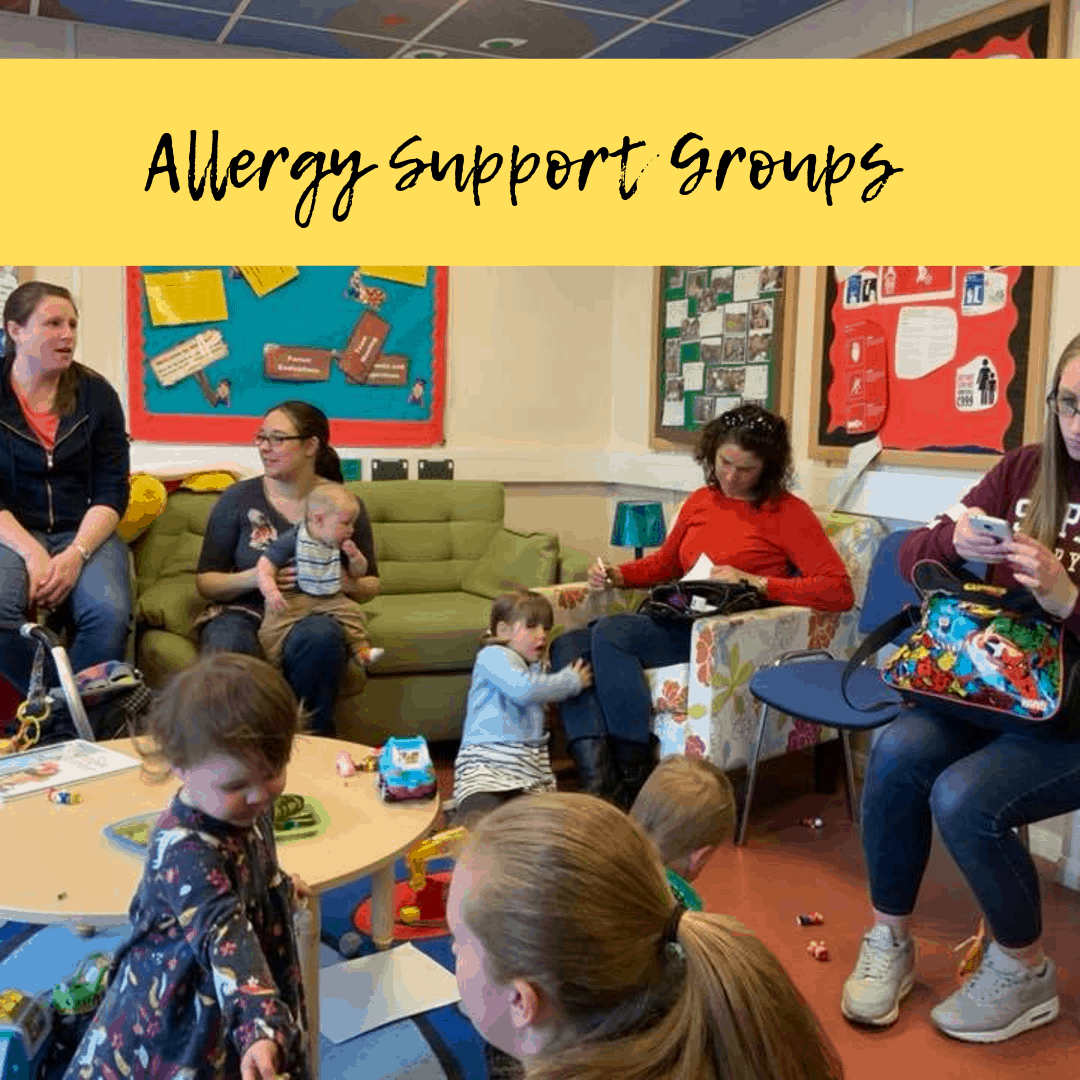 If you suspect your child has food allergies you should always seek support from a health professional. They can help you figure out what is causing your child's symptoms. This could be your GP, health visitor, paediatrician, dietitian or nutritionist. You can also get practical and emotional support via social media from other parents. Alternatively, you can call charity helplines such as Allergy UK and Anaphylaxis Campaign for advice over the phone.
If you're new to food allergies, sign up to my newsletter and I'll send you some tips and advice based on my own experiences as an allergy mum. Or if you want more information, check out my book, 'The Busy Parent's Guide to Food Allergies' - the book I would have wanted to read when we were just starting on our allergy journey.
However, all of this is no replacement to talking to other human beings. Someone with a face, who has been through, or is going through the same thing as you. Thankfully, we are now starting to see face-to-face support groups for parents, and allergy-friendly toddler groups, popping up around the UK.
Setting Up A Group
I've been working with Clare Bristow from the Sadie Bristow Foundation to set up an allergy support group for parents in our local area. Although my children are both at school now, I remember how stressful it was going to playgroups with my youngest daughter. Even though her allergies are non-IgE (meaning delayed reactions), I still felt really anxious. This was mainly because she had so many allergies that she was basically allergic to most 'normal' toddler foods apart from fruit. Plus, we had realised that she reacted to milk and soya via my breastmilk when she was a tiny baby, so I had no idea what would happen if she accidentally ate some herself.
In addition to my own experiences, I'd spoken to lots of mums on social media who felt the same, and some who even felt they couldn't take their little ones to playgroups at all because it was too dangerous! So I just felt this was something I could do to 'give something back' and support other mums. We now have over 100 parents in our Facebook group and meet once a month. I've really noticed how everyone has benefited from each others' knowledge and experience. It's also useful to compare notes and see who has been referred to which hospital, and compare the different advice from different health professionals.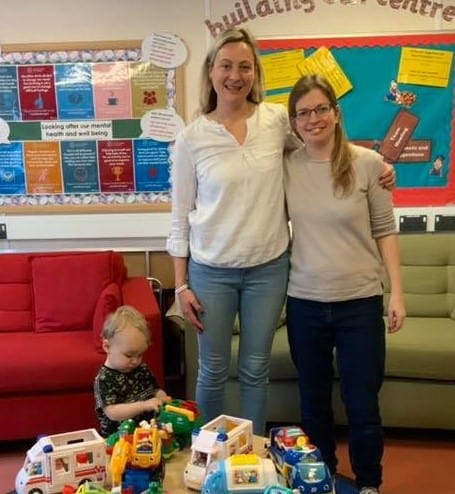 Allergy Support Groups for Parents
I've created a list of allergy support groups for parents in the UK below. If there's a group missing, please let me know in the comments below and I will update the list! Or, If you don't have a group in your local area, why not set one up? Check out my tips on how to set up an allergy friendly toddler group from my newsletter archives.
Each group is unique. Some are during the day so that children can come and socialise. On the other hand, some are in the evenings so discussion can be more focused. Some offer snacks, others do not. Some invite guest speakers. All are run by volunteers, and some are supported by Anaphylaxis Campaign or the NHS. Check out the links below to get the full details of each group.
England (North)
England (Midlands)
England (South)
Scotland
Wales
Looking for support groups for eczema? The National Eczema Society has a list of eczema support groups on their site.
Updated 5th Feb 2020 to add Stockport group.