This warm and creamy dairy free lamb curry is a family favourite recipe.  It's mild flavour is child friendly and a great way to introduce children to more spicy tastes. It's suitable for sensitive tummies and those on the low-FODMAPs diet as it contains no dairy, onions or garlic.  You will get healthy fats and calcium from this recipe, both of which are important if you are dairy free.  You can store it in the fridge for a few days or it can be frozen.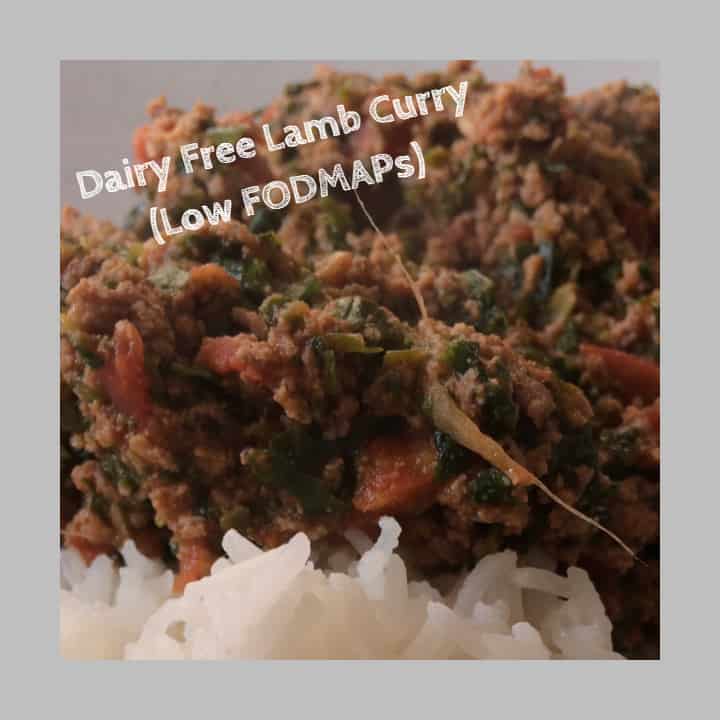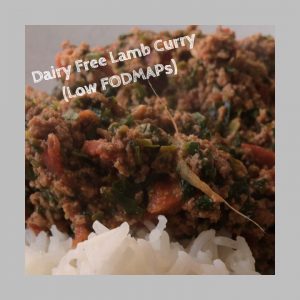 Healthy Fat
I use creamed coconut as a substitute for yogurt in curries.  This comes in a solid block and not a tin.  It is made from dehydrated coconut flesh, which is then ground into a creamy texture.  You can find it in the supermarket with the tinned coconut milk.  Unlike coconut milk and cream, it doesn't contain any additives, it's just pure coconut flesh.  Once opened, it can be stored in the fridge for a long time, so there is no waste.
It adds a rich, creamy texture to this dairy-free lamb curry, without adding any extra liquid.  It also adds healthy fat, which is especially important for children (and breastfeeding mums) who are on a dairy-free diet.  Fat helps your body absorb vitamins.  In addition, children need healthy fat in their diet to help them grow.  It also makes you feel fuller for longer, so you're less tempted to eat the unhealthy stuff!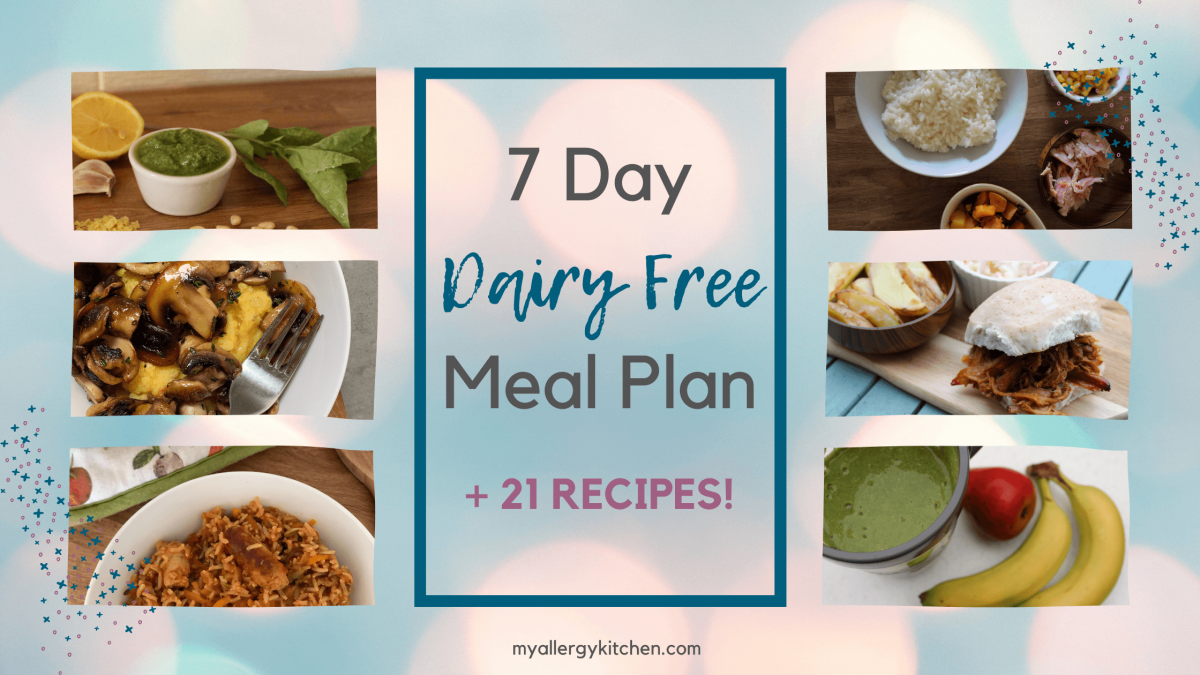 Hidden Spinach
I also use spinach in this dairy-free lamb curry.  Importantly, this fantastic ingredient contains calcium.  If you are dairy free you must include a variety of different sources of calcium in your diet.  I prefer to use frozen spinach to minimise waste.  If I buy fresh spinach it always turns to mush before I actually get around to using it!  The taste is completely disguised by the curry flavour so any reluctant spinach eaters won't even know it's there!

Low FODMAPs
As well as being dairy-free, this recipe contains no onions or garlic.  This makes makes it suitable for those on a low FODMAPs diet.  Instead, I've used garlic infused olive oil and asafoetida powder, which adds that onion-garlic flavour to the curry.  I get both of these in the supermarket.  If you can't find asafoetida powder you can just leave it out.  If you can tolerate these foods just use 1-2 garlic cloves and 1 diced onion.
Slow Cooker Option
This curry can also be made in the slow cooker.  Just throw in all the ingredients except spinach and coconut cream and cook on high for 3 hours or low for 6 hours.  Add the spinach and coconut cream 30 minutes before you want to eat, allow to melt and stir in well.  You can also remove the lid at this stage to help thicken the sauce (optional).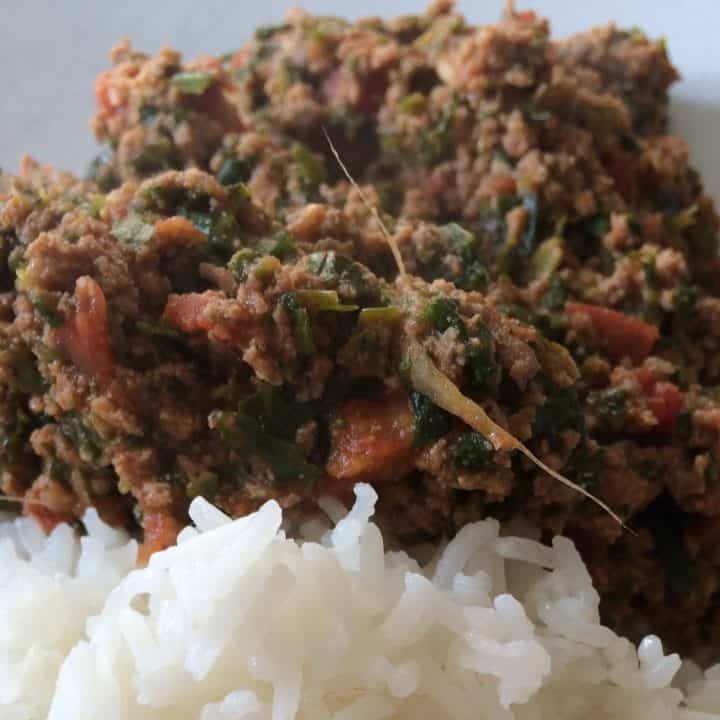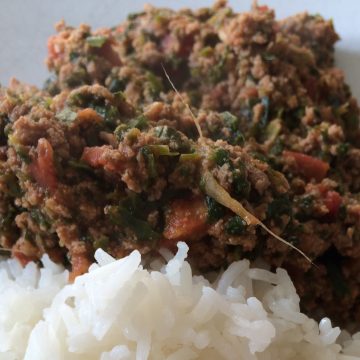 Dairy Free Lamb Curry
~Freezer Friendly~
Ingredients
1

tablespoon

garlic infused olive oil

400

g

lamb mince

1

inch

cube ginger, diced

2-3

tablespoon

garam masala

400

g

tinned chopped tomatoes

¼

block

creamed coconut

200

g

frozen chopped spinach

salt and pepper, to taste

(omit salt for a baby)
Instructions
Heat the garlic oil in a large pan over a medium heat. Add the ginger and cook for 1-2 minutes until softened.

Add the lamb mince and spices and stir well to combine. Cook until browned, stirring frequently.

Add all the remaining ingredients. Season with salt and pepper to taste. Cook until the spinach and coconut have melted and all the ingredients are well combined, stirring frequently.

Allow to simmer for 10 minutes or so until the sauce is thickened.