Meet Sarah. She's a mum with two hungry kids at home. Every week she hits the supermarket and fills up her trolley with all the usual staples for a family: bread, milk, pasta, sausages, breakfast cereal, biscuits and flour, along with some fresh fruit and veg.
Now meet Karen. She's also a mum with two hungry kids at home. Every week she hits the supermarket and fills up her trolley with all the usual staples for a family... You get the picture. She shops in the same supermarket as Sarah. But her weekly shop costs more. She's not a food snob, she's not buying luxury brands, and nor is she a greedy pig - but her family has food allergies and intolerances. This means that some of the products she buys to cater for her family's food allergies cost as much as 6 times more than their regular counterparts.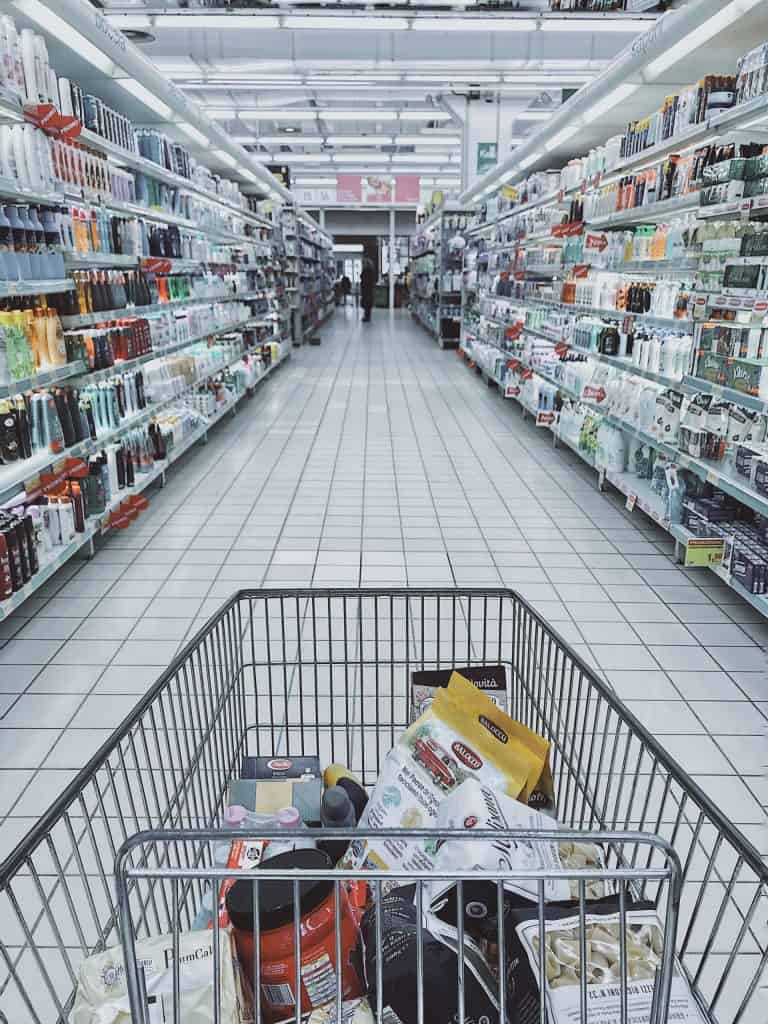 Price Comparison
Here's what some free from foods cost compared to their usual alternative (based on Tesco supermarket, using own brand unless noted).
Food Item
Normal Food
Free From Alternative
Milk
Semi Skimmed Milk
£0.48 per litre
Oatly Oat Milk
£1.80 per litre
Bread
White Sliced Bread
£0.07 per 100g
Genius Gluten Free White Sliced Bread
£0.47 per 100g
Pasta
Fusilli Pasta Twists
£0.95 per kg
Free From Fusilli Pasta
£2.30 per kg
Sausages
Cumberland Sausages
£3.75 per kg
Gluten Free Cumberland Sausages
£6.25 per kg
Digestive Biscuits
McVites Digestive Biscuits
£0.36 per kg
Free From Digestive Biscuits
£0.63 per kg
Puffed Rice Cereal
Rice Snaps
£0.32 per 100g
Free From Rice Snaps
£0.48 per 100g
Flour
Plain Flour
£0.40 per kg
Doves Farm Gluten Free Plain Flour
£1.70 per kg
Food Allergies = £££
The only treatment for food allergies is to avoid the food(s) you are allergic to. We are very lucky that there has been huge progress in the availability of 'free from' foods in the past few years. However these foods are undoubtedly much more expensive than normal foods, contributing to the additional cost of food allergies.
In a 2012 study in America, some families reported spending an average of $756 extra per year (about £585) due to the costs associated with buying free from foods. It would be interesting to see how the numbers stack up in the UK, and whether it varies by allergy. In Finland, researchers found that cow's milk allergy is the most expensive allergy to have for babies under 2 years old. At least we can be thankful that in this country, hypoallergenic formula and medication such as epinephrine auto-injectors are available on prescription, otherwise the cost of food allergies to us would be even higher!
Now, let's not get the violins out, we're not going to be destitute just because we can't buy economy packs of sliced bread. But it's an extra £50 or so per month that needs to be found from somewhere. [Side note - if you're donating to a food bank, consider donating items like rice, tinned tomatoes or coconut milk, for example, that would be suitable for most food allergies.]
We've certainly noticed an increase in our food bills since our children were diagnosed with multiple food allergies and intolerances - and they've started to come down again as our children have outgrown some of their allergies and been able to reintroduce more foods into their diet. Gluten free and dairy free foods are hugely more expensive. We don't have a choice. It's a health matter. And we can't switch to cheaper brands because when it comes to free from foods, there aren't any!
Why so expensive?
The market for free-from products in the UK is booming. We are lucky to have such a wide choice available to us, with new products coming out all the time. And manufacturers are constantly working to improve their recipes, so they taste better than ever. But prices remain high, meaning the cost of food allergies does too.
This is partly due to the difficulties in guaranteeing a product is completely free from cross-contamination along every step of the food production process. Plus, these types of food often require specialist ingredients that are more expensive to buy. Free from brands also can't benefit from the economies of scale enjoyed by other manufacturers. Perhaps as the demand for these product grows and production increases, due to the rise in food allergies and also the popularity of plant-based diets, the prices will start to fall.
Next week I'll be bringing you my top tips for saving money on your food shop when you have food allergies. Have you noticed that having food allergies means your shopping costs more?