Rice pudding is a traditional dessert that many of us will remember from our childhoods.  This coconut milk rice pudding is dairy free, gluten free and vegan.  It's also refined sugar free, as I've sweetened it with maple syrup. This coconut milk rice pudding is made on the hob to save time.  You can keep it in the fridge, covered, for a few days.
We don't eat pudding every day but it does have a role to play in a balanced diet.  Serve this coconut milk rice pudding after a lighter main course such as a soup or wrap and you'll have a filling meal. It's suitable for all the family, and you can even feed it to older weaning babies.
You can add different toppings to it to vary the flavour.  Add some fresh or dried fruit for an extra nutritional boost.  For babies you can add fruit puree.  Or for a more decadent pudding, stir in some chocolate spread or grate dairy-free dark chocolate on top.  A classic option is to add jam, or you can bring this bang up to date and make it super healthy with homemade chia jam!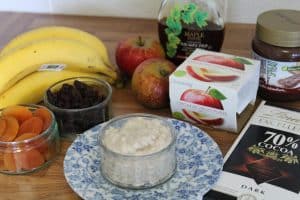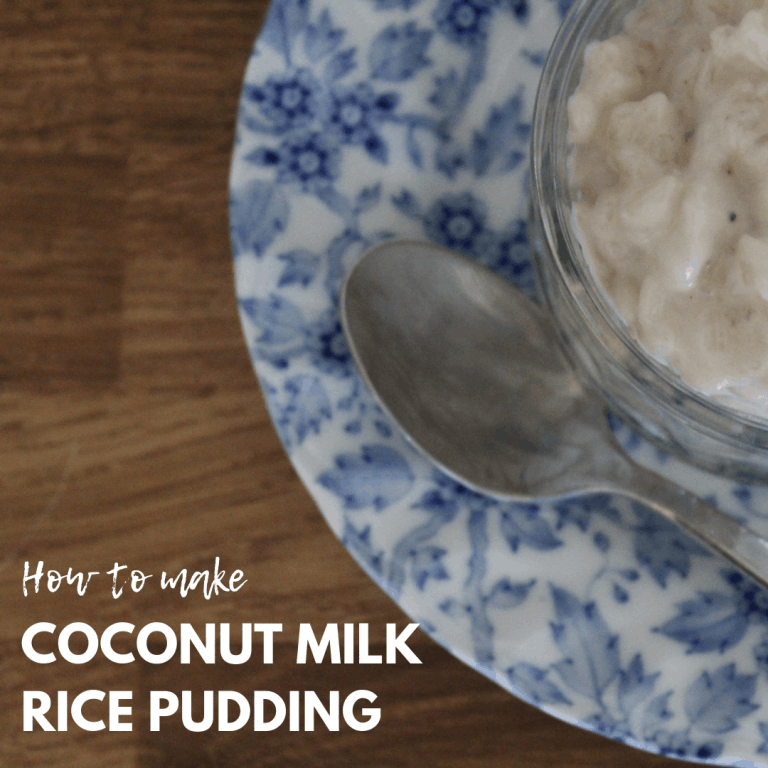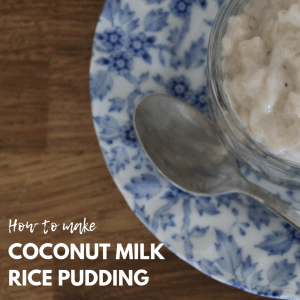 Nutritional benefits of coconut milk
This recipe uses tinned, full-fat coconut milk.  This type of coconut milk is high in calories and fat - this is a good thing if you are on a dairy-free diet, especially for babies, children and breastfeeding mums.  Fat is crucial for normal development in babies and children.  It also contains a range of other nutrients, and is beneficial for the digestion and reduces inflammation in the body.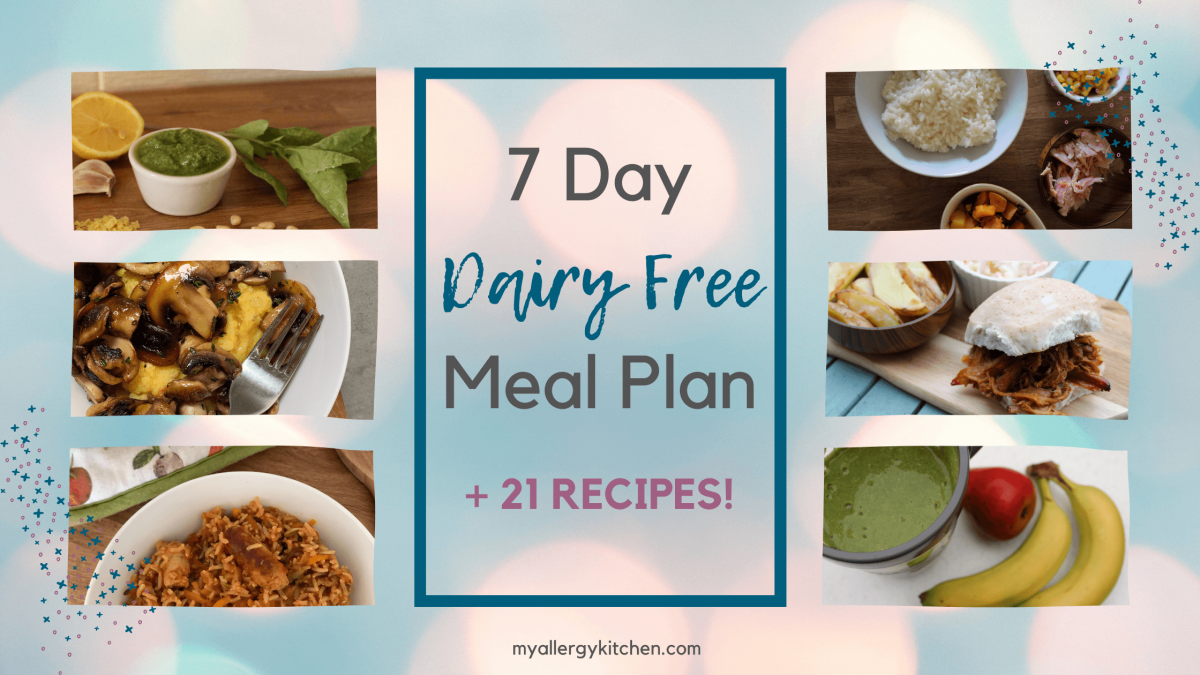 How to make coconut milk rice pudding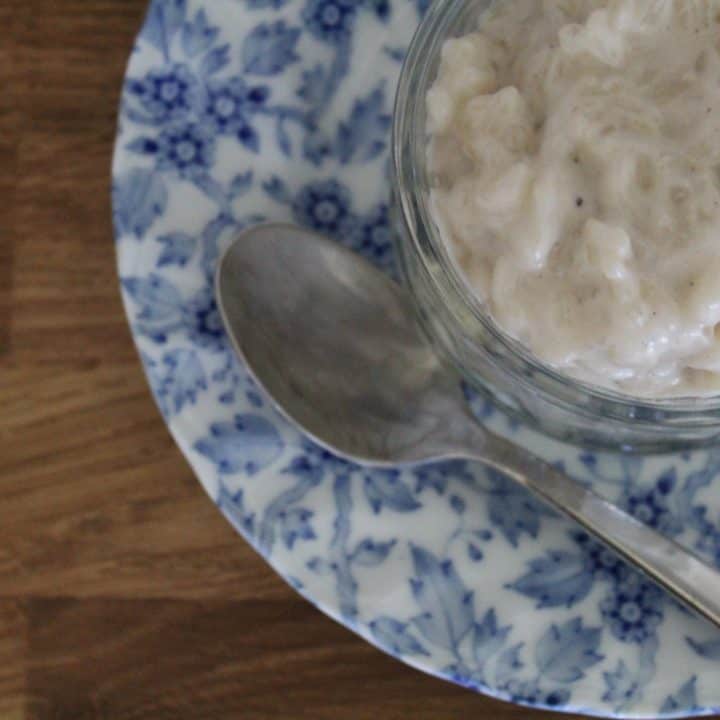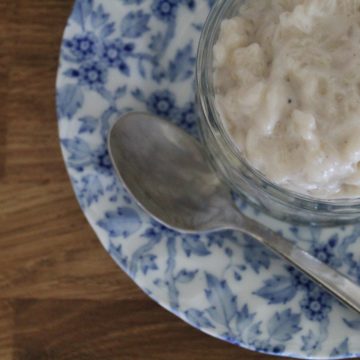 Coconut Milk Rice Pudding (Allergy Friendly)
Ingredients
120

g

pudding rice

short grain rice

400

ml

tinned coconut milk

full fat

200

ml

water

2

tablespoon

maple syrup

1

teaspoon

vanilla extract

optional

pinch nutmeg

optional
Instructions
Add all the ingredients to a saucepan and stir well. Bring to the boil on the hob, stirring frequently.

Turn down the heat and simmer slowly for 20-30 minutes, stirring occasionally, until the rice is soft and the texture is creamy.

Allow to cool slightly before serving with jam, fresh/dried/tinned fruit, chocolate spread, grated chocolate, etc!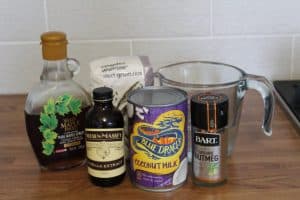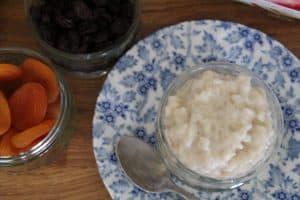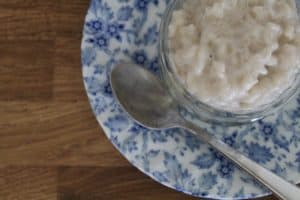 Like this? Subscribe now to get my monthly newsletter direct to your inbox!