This one pot sausage casserole is hearty, comforting meal that includes starchy carbs, vegetables and protein. Great for a midweek family dinner with minimal clean-up afterwards. You can eat it as it is, or serve it with salad, greens and/or bread as desired. Naturally free from milk, eggs, wheat and soya, it's great for those with allergies - and apart from gluten-free sausages you don't need to buy any special ingredients.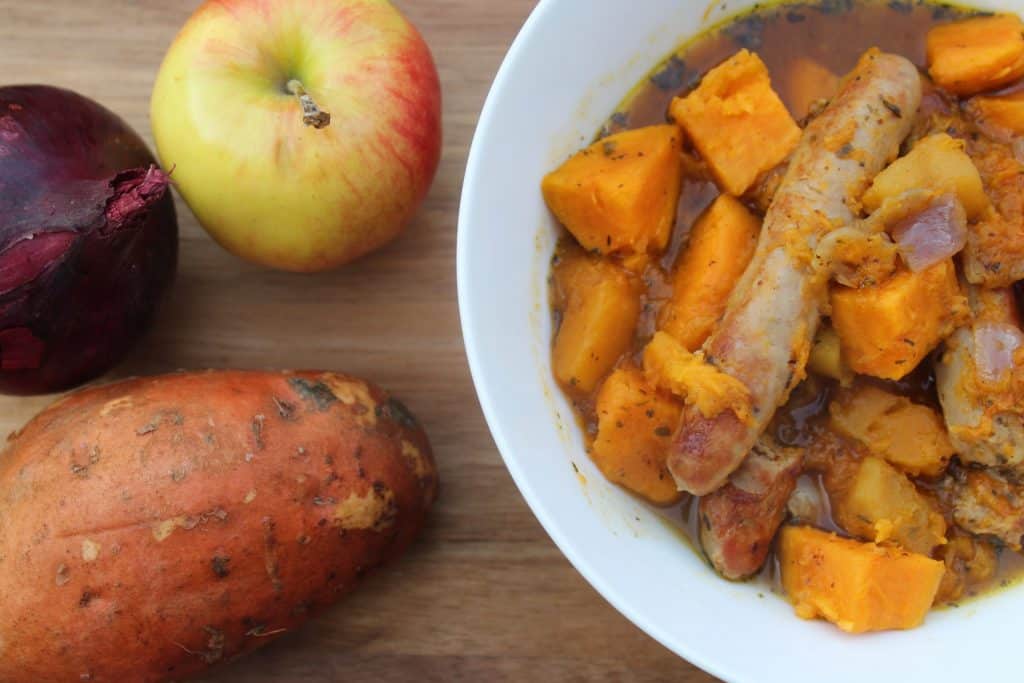 This recipe is one that can be cooked in advance and reheated later. Handy if you're working, or have a busy evening of after-school clubs - or just a baby or toddler that gets clingy during the 'witching hour' before dinner. Sausages are always a crowd pleaser, and who doesn't love being able to cook an entire meal in one pot?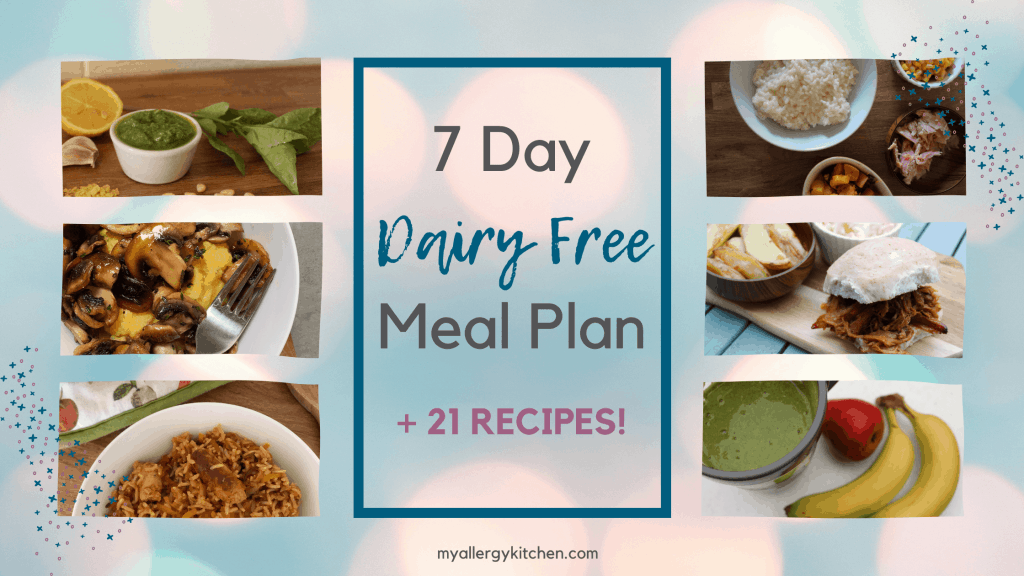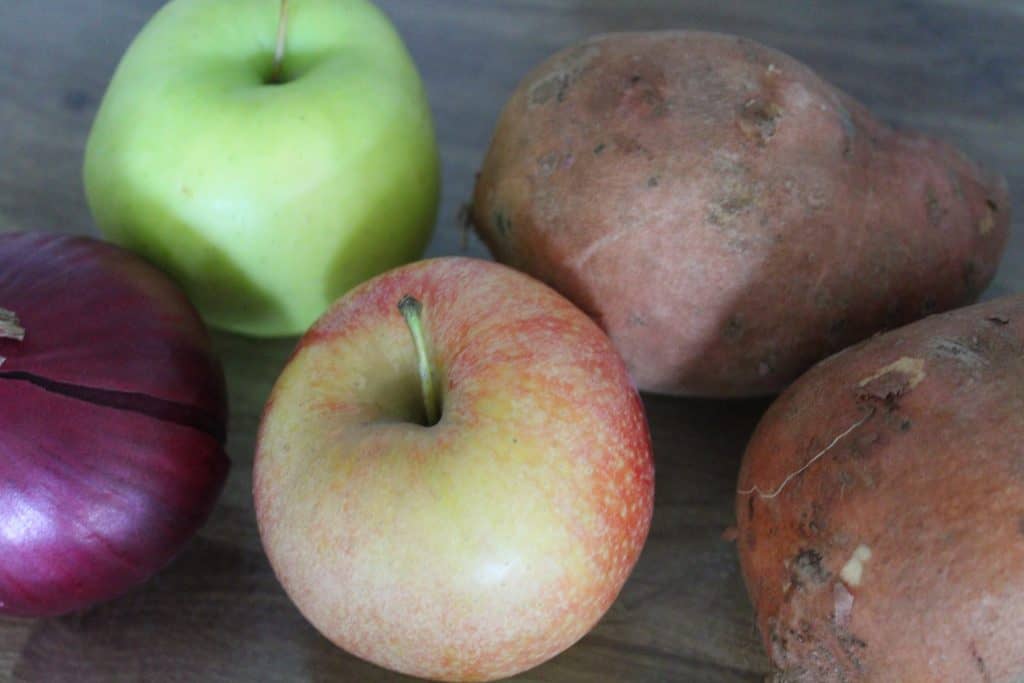 I always use homemade chicken stock in my recipes to up the calcium content, along with other nutrients. It's a very soothing food and is said to be healing for sensitive tummies. It also tastes really good! If you're using shop bought stock, please check the ingredients for your allergens.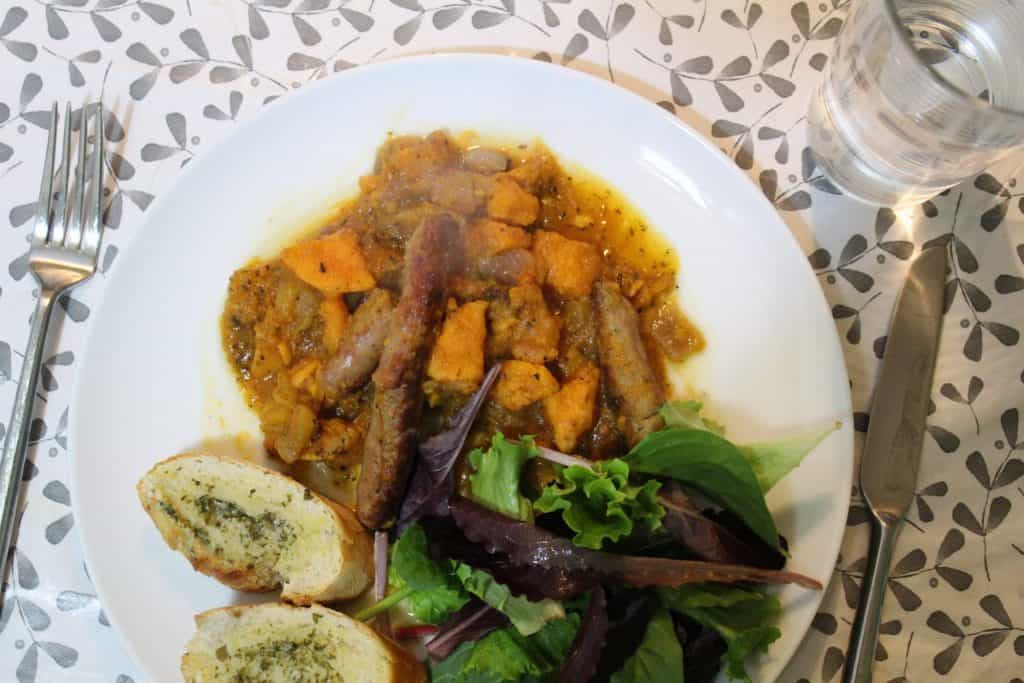 Vegan adaptation: Yes, you can still enjoy a one pot sausage casserole if you're vegan! Just use approx 200g of vegan sausages, plus a 200g tin of butter beans. Some vegan sausages contain wheat and/or soya so always check that products are suitable for your needs.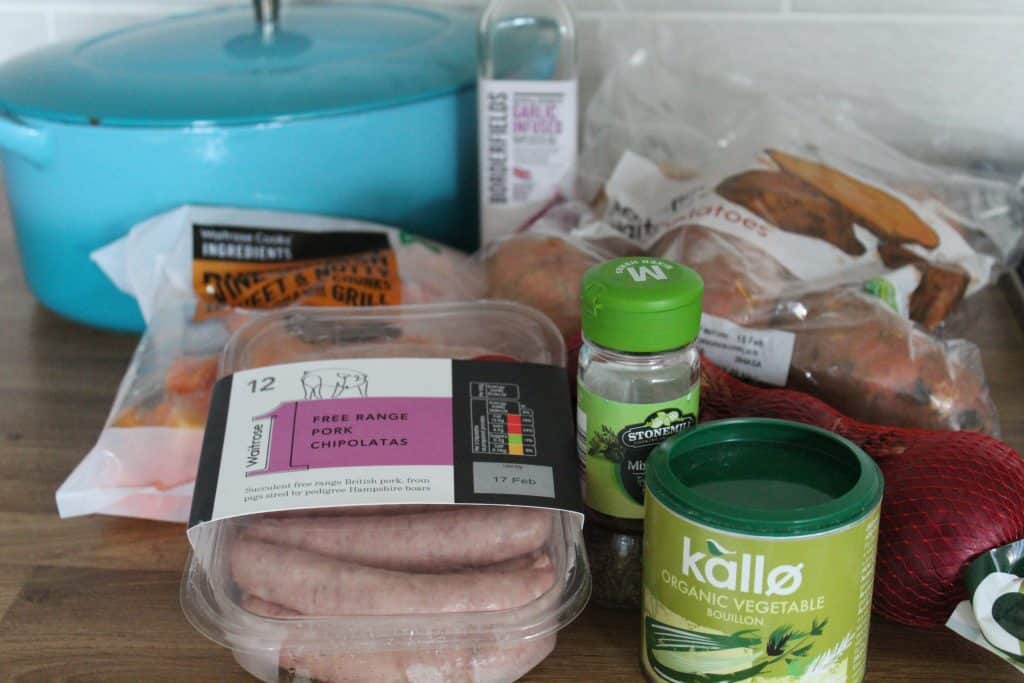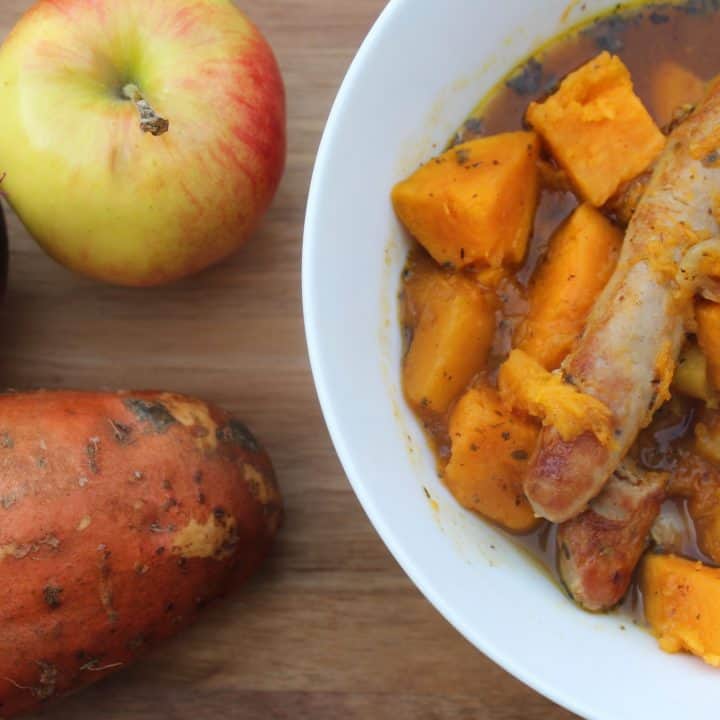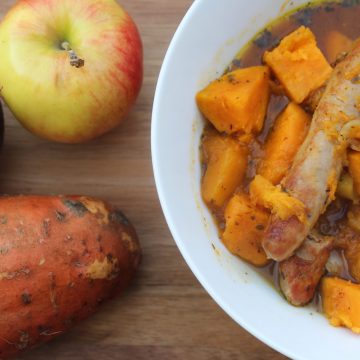 One Pot Sausage Casserole
Ingredients
1

tablespoon

olive oil

400

g

gluten free sausages

1

red onion, diced

2

cloves

garlic, peeled and crushed

or use garlic-infused olive oil

½

butternut squash, peeled, deeseeded and diced

or use 500g frozen, chopped butternut squash

2

large

sweet potatoes, peeled and diced

2

apples, peeled and diced

500

ml

chicken or vegetable stock

2

tablespoon

mixed herbs
Instructions
Heat the oil in a large casserole dish or saucepan over a medium heat. Add the sausages and cook for 10 minutes, turning regularly, until browned. Meanwhile, peel & chop the vegetables.

Remove the sausages from the pan using tongs or a slotted spoon, and set aside.

Add the red onion, garlic, butternut squash, sweet potato and apples and cook for 10 minutes, stirring regularly.

Return the sausages to the pan and add the stock and herbs. Season to taste with salt and pepper. Bring to the boil, reduce the heat and simmer for around 30 minutes or until the vegetables are cooked.

Serve with salad or green vegetables, and bread if desired.