I was feeling really under the weather last week with a nasty virus that had me out of action for a few days. Sore throat, headache, fluey achey feeling and just so tired!  I really needed something comforting and soothing that would nourish me and help me get over it.  So I made myself some of my favourite chicken noodle soup.  The star ingredient is my homemade bone broth.  It's packed full of goodness to help you heal and recover from illness.  It's also really easy to make which is always good if you're feeling under the weather.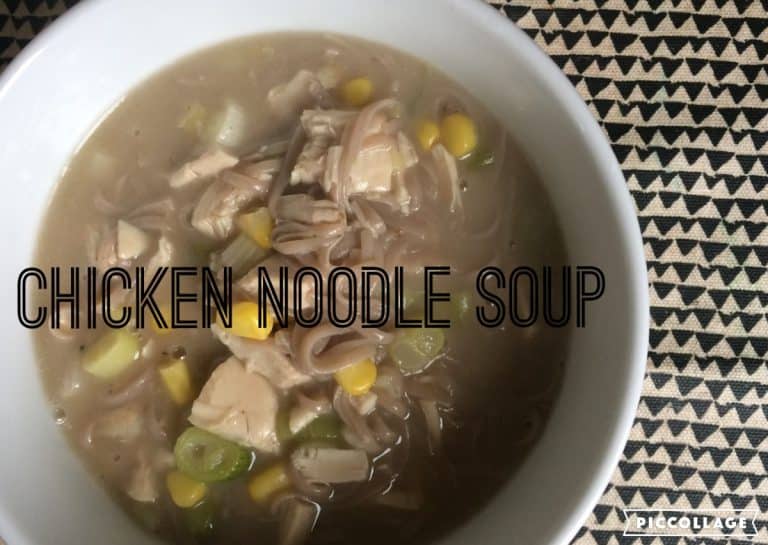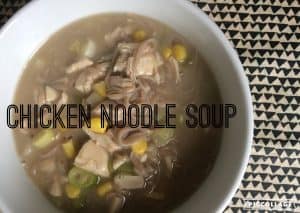 This chicken noodle soup is a bit of a 'use what you have' recipe – I never make it exactly the same way twice.  If you don't have any leftover chicken, leave it out.  Same for the vegetables.  The really essential ingredient is the broth/stock, the rest you can mix and match according to what you have in the fridge.  You could also add chopped green chilli or dried chilli flakes for a bit of an extra kick.
You can use whatever type of noodles you like.  Wheat noodles or rice noodles are fine.  I like to use soba noodles, which are made from buckwheat.   Despite the name, buckwheat has nothing to do with actual wheat, so it is completely gluten free, and is a seed not a grain.  Like quinoa and amaranth it is considered a 'pseudograin'.  You could also use spiralised veggie noodles – I think carrot would go quite well – or kelp noodles. So many noodle options!!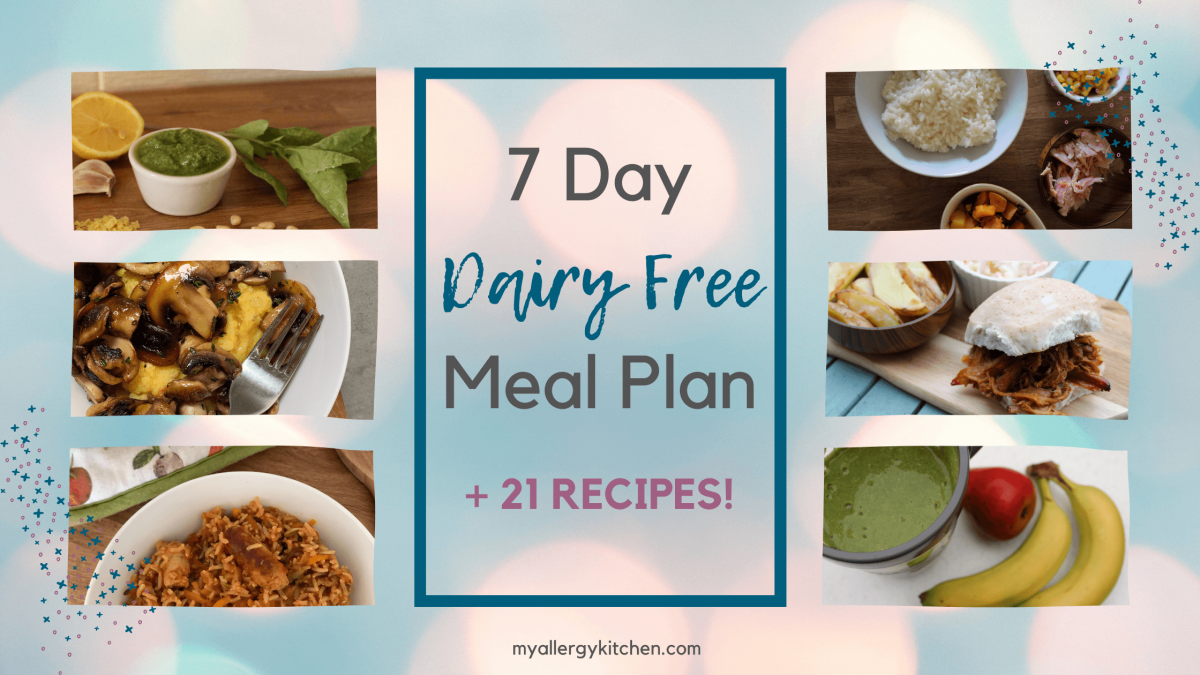 Variations:
Vegan/vegetarian: use vegetable stock instead of chicken stock and use tofu instead of chicken
Gluten free: use soba/buckwheat noodles and gluten-free tamari or coconut aminos (soy sauce often contains gluten)
Soya free: coconut aminos are a soya free substitute for soy sauce
What are your favourite foods or home remedies for recovering from a nasty cold or flu? Leave a comment below!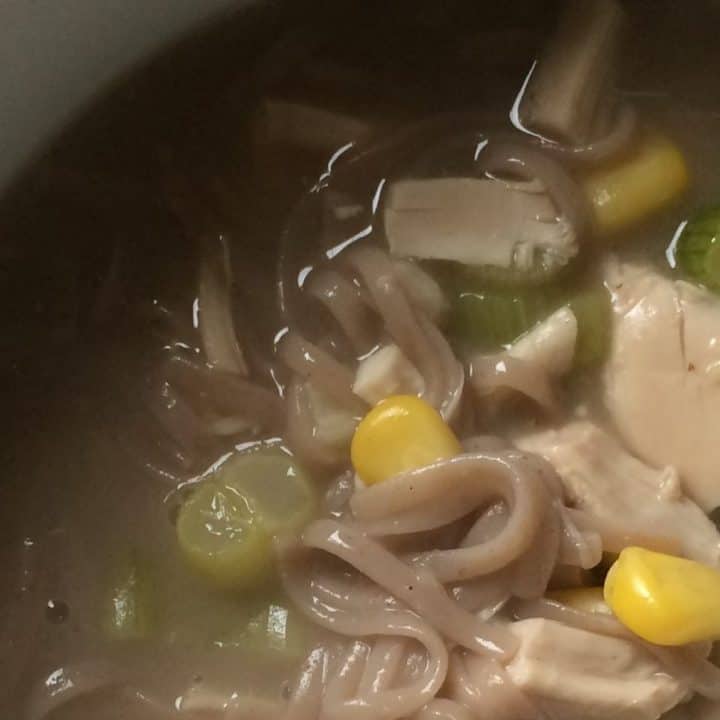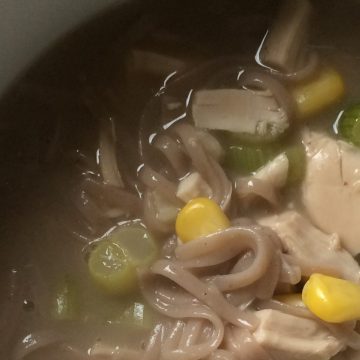 Chicken Noodle Soup
Ingredients
1

litre

chicken stock

homemade for preference

200

g

cooked chicken

1

tablespoon

fresh ginger, peeled and finely chopped or grated

1-2

cloves

garlic

2

tablespoon

sweetcorn, tinned or frozen

2-3

mushrooms, thinly sliced

2

spring onions

2

tablespoon

soy sauce, tamari or coconut aminos

110

g

buckwheat noodles (or your favourite noodles)
Instructions
Add all the ingredients to the pan except the noodles.

Bring to the boil, then turn down the heat and simmer gently for 10 minutes.

Add the noodles and continue to simmer for 5-6 minutes until the noodles are tender.