Dairy Free Picnic Recipes
Summer is a perfect time to enjoy the great outdoors and have a picnic with friends and family. Here are my favourite dairy free picnic recipes that everyone can enjoy. As well as being free from the white stuff, most are free from all top 14 allergens. So grab a blanket and head to the park – what are you waiting for?
Basics for a Dairy Free Picnic
All of these basics are essential for a great dairy free picnic, and can be picked up at your supermarket. Remember – when buying food always check the label to be sure it's suitable for your own dietary needs.
Bread, crackers and breadsticks – most of these will be accidentally dairy free – even 'cream' crackers! Avoid 'cheese' flavours though, obviously.
Veggies and dips – carrots, celery, cucumber, sugar snap peas and baby sweetcorn all make great crudites to go with your favourite dips. Just watch out for dairy in dips – sour cream is obvious, but milk sneaks into the most unlikely places.
Crisps or tortilla chips – avoid cheesy flavours and check ingredients for hidden milk.
Protein – e.g. chicken drumsticks, cocktail sausages, scotch eggs, etc
Fruit – strawberries, apples, blueberries, peaches, pick your favourites!
Savoury Picnic Recipes
A great picnic doesn't always *need* a homemade dish – but if you do have the time it will take your picnic to the next level! Here are some great savoury options for a dairy free picnic.
Dairy Free Pasta Salad (contains mustard, which can be left out if needed)
Low FODMAP Baked Omelette (contains egg)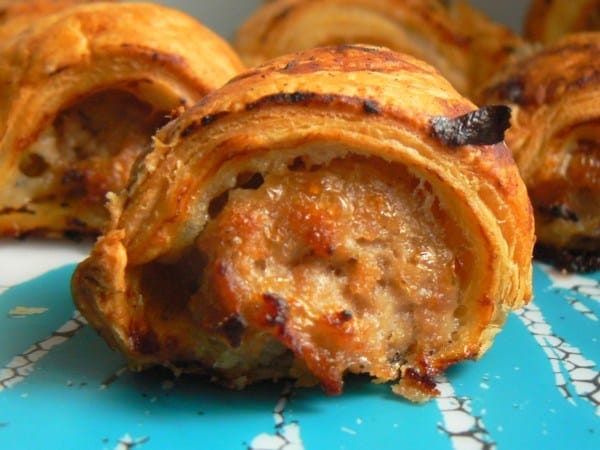 Easy Peasy Dairy Free Pop-in Sausage Rolls by Peachicks Bakery (contains wheat, sulphites, can be made free from all top 14 allergens with gluten-free puff pastry and sulphite-free sausages)
Dairy Free Potato Salad by Healthy Living James
Dairy Free Pinwheels by Katy Kicker (contains wheat, substitute gluten free puff pastry if needed)
Sweet Picnic Recipes
Pumpkin Seed Butter Freezer Fudge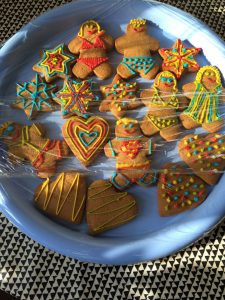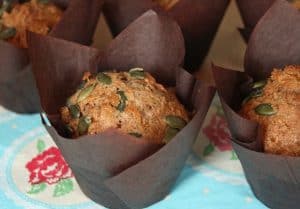 Spelt, Pumpkin Seed, Apple and Carrot Muffins by Laura Loves Cakes (contains spelt [gluten] and eggs)
Healthy Banana Bread by Cookie & Kate (recipe contains eggs and wheat, although I usually make it with flax egg and gluten-free flour and it always turns out great!)
Where is your favourite picnic spot? Leave a comment below!